Emerging Dancer 2020

English National Ballet
Holloway Production Studio at London City Island
–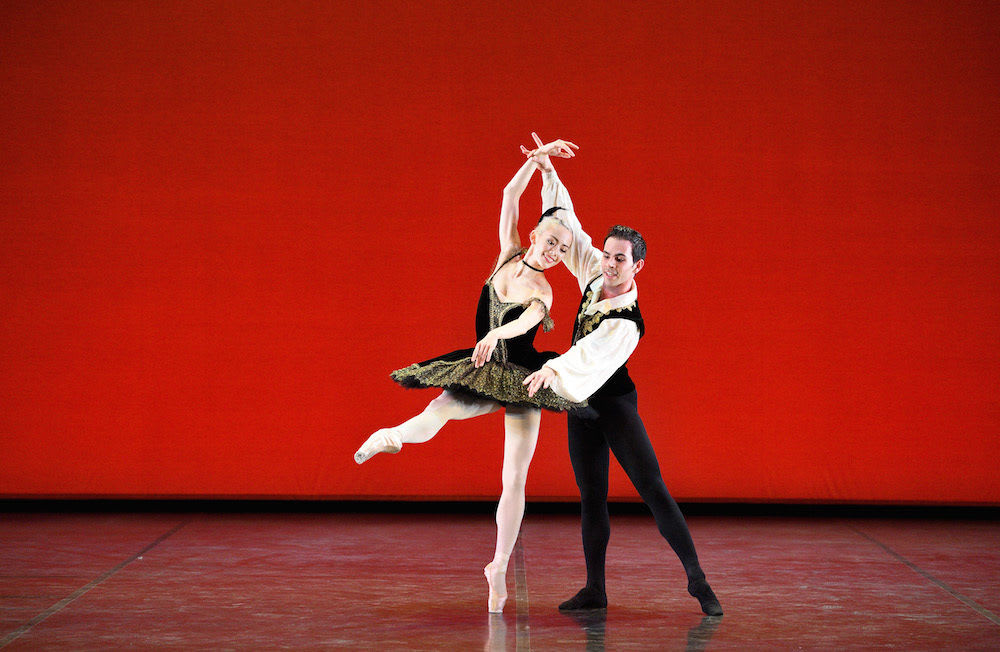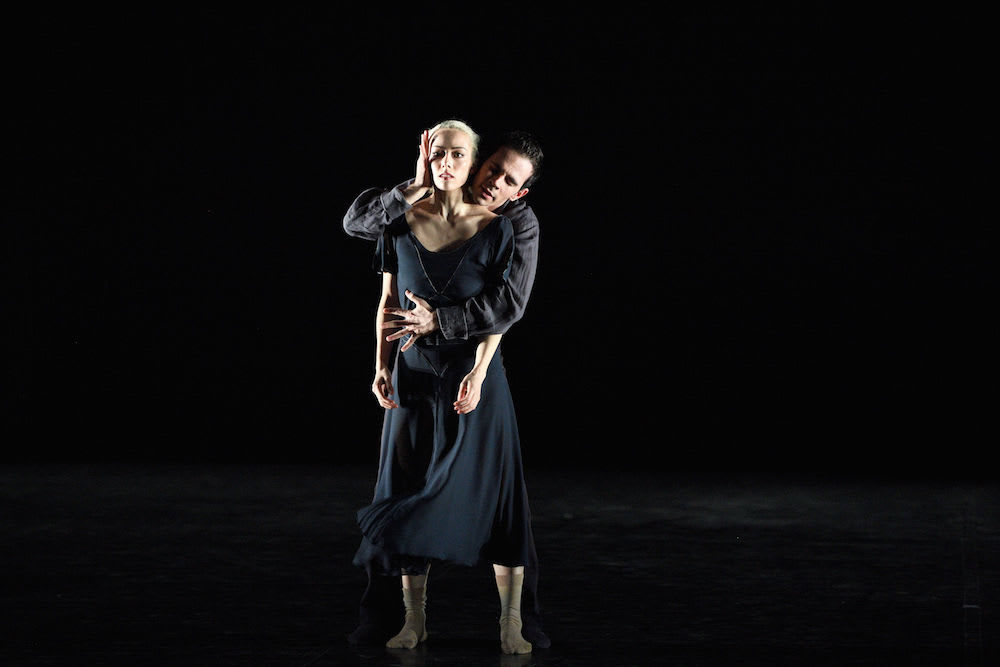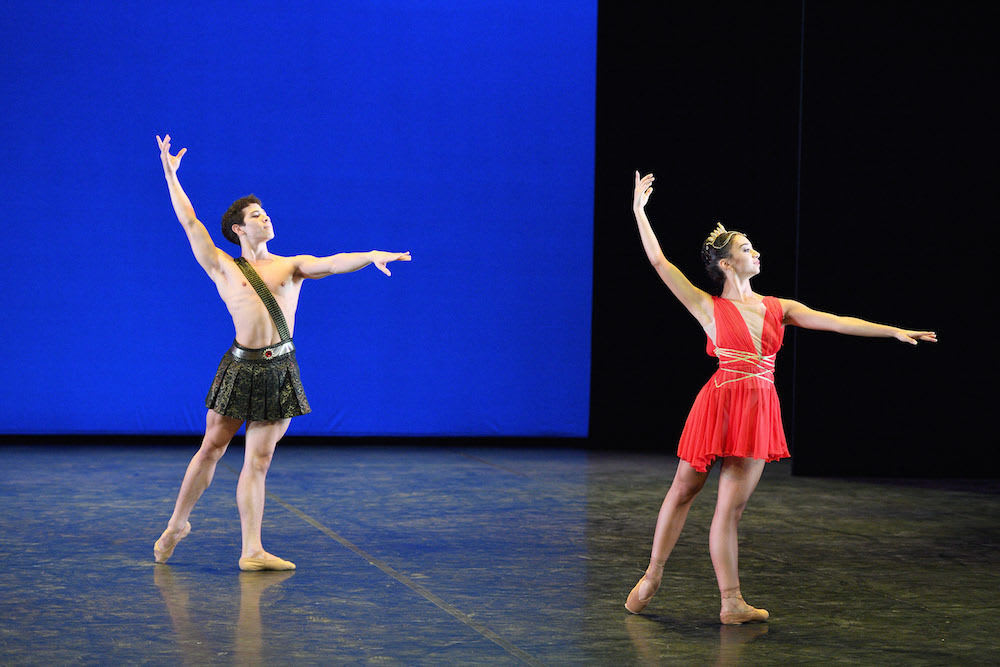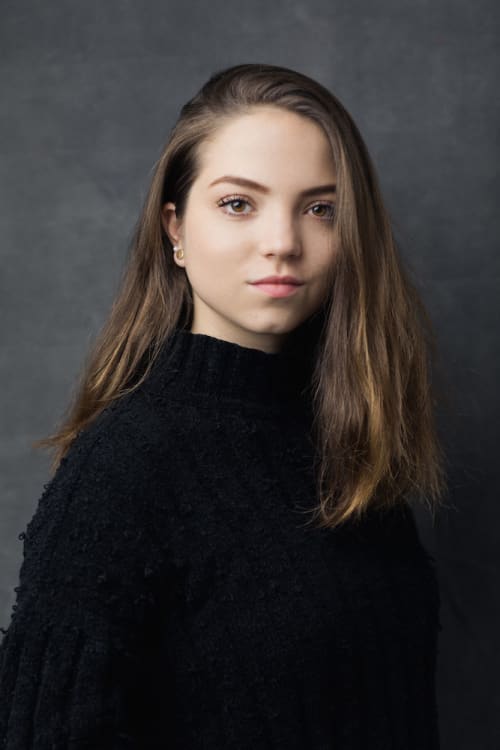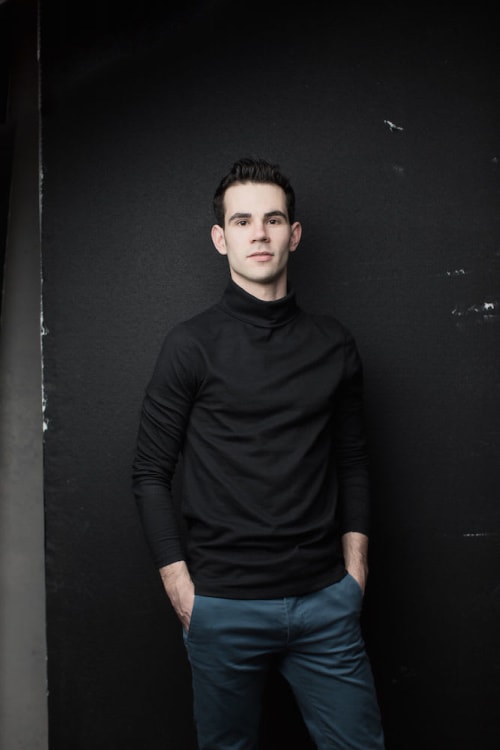 Five pounds is all it costs to see top class dancing online—go on spoil yourselves and check out the dancers of the future… as ENB's artistic director Tamara Rojo calls them. The dancers are raring to go in their new purpose-built home after some eight months lockdown. We observe them in class and rehearsal, hear from them how difficult it has been to be at home 24/7 and get a good look at the building. Live music is provided by the English National Ballet Philharmonic under Gavin Sutherland, albeit distanced in another studio.
Now in its eleventh year, Emerging Dancer selects six finalists, three couples, who dance a classical pas de deux and a contemporary one specially choreographed for them. Truly, the young dancers are all winners to get to this stage in their careers. There is also a People's Choice Award, which this year could be voted for online, and a Corps de Ballet Award, which always seems to surprise the recipient.
I don't envy the judges: Tamara Rojo, Artistic Director of English National Ballet; Sarasota Ballet Choreographer and former Royal Ballet and Rambert dancer Matthew Hart; leading multidisciplinary dance artist and director of Kerry Nicholls Dance, Kerry Nicholls; Royal Ballet Principal dancer Natalia Osipova; Northern Ballet's Artistic Director of Digital and Choreographer in Residence Kenneth Tindall; and former Royal Ballet Principal, Edward Watson. I do wonder whether they are amongst the lucky invited audience sitting at cabaret style tables, but fail to spot them, or whether they are watching from home like the rest of us.
Host and charming presenter Ore Oduba does the honours enthusiastically, yet, in the new spick and span Holloway Production Studio with minimal set (only changing backcloth shades) and lighting, I also wonder whether the competition has the feel of an exam for the participants. One misses the atmosphere of a live theatre, but, faute de mieux, this will do nicely for now. And the dancers get to stretch their muscles, their nerves and their talents.
Whilst the judges deliberate, we are treated to solos from last year's 2019 winner Julia Conway and 2019 People's Choice Award winner, Rhys Antoni Yeomans. Julia dances a perky solo variation gala piece from Esmeralda with tambourine and aplomb, and Rhys, in red trousers and red braces over a black shirt, a comic, funky, jazzy, acrobatic number called Mañana Iguana by Arielle Smith to music by Bobby McFerrin.
Emily Suzuki and Victor Prigent open the evening with a classical pas de deux from Petipa's Satanella. They make a lovely partnership, have great rapport, and her pointe work is excellent. The thin applause takes me aback—I've imagined myself in the theatre—but then I remember where I am, and that there is only a smattering of people watching it in situ.
Again, it's their rapport I feel in the contemporary piece, Hollow, by Stina Quagebeur to music by Giovanni Solima. Out of the three contemporary numbers, this is my favourite. Emotional, moving, he supportive, she grieving, perhaps, hollowed out, both in black against a purple background, I want more. Pringent wins the People's Choice Award.
Ivana Bueno and William Yamada come next on the programme in another Petipa (music Drigo) classical gala piece Talisman. She is outstanding, her pizzicato variation amazing. No surprise that she wins the Emerging Dancer Award. But, of course, as she says, she couldn't have done it without her partner Yamada. The contemporary creation, FULL OUT by Ballet Black's Mthuthuzeli November, with music by David Lang, does what is says on the box. In identical costumes, beige trousers, blue shirts, they fire on all cylinders. Abstract, jagged, a touch of McGregor, a duel with high extensions: he doesn't stand a chance.
Carolyne Galvao and Miguel Angel Maidana take on Vaganova's Diana & Acteon (music Pugni), and "both of two…" by principal Jeffrey Cirio with music by Danilo Walde and Tomaso Albinoni. She goes full out with her fouettés; he with his bravura manège in the first piece, and they perform complicated angular gymnastics in the conceptual second. Competitive dance… which is what this evening is about…
Claire Barrett wins the Corps de Ballet Award, and says rather shyly that, "this is a great surprise and so appreciated. It's already amazing to be part of English National Ballet and then to be acknowledged for what you've brought on stage—it's really incredible."
Ivana Bueno makes the point in her thank you speech, that her "family in Mexico, friends and people from my old school have all been able to watch me tonight and I'm so grateful ENB were able to broadcast the event live." She thanks her partner Will, "we worked very well together, he's great, very open to everything and I just had the best time."
People's Choice Award winner Victor Prigent adds, "just being nominated was amazing, and now winning the People's Choice Award! I'm blessed, really. I enjoyed every bit of it—from working through the rehearsals with my partner Emily to finally getting back on stage after eight months—the whole thing was just amazing. I can't express how grateful I am to everyone who voted for me, thank you so much—it's an honour."
Lovely to see ENB back. Emerging Dancer 2020 was live-streamed from ENB's Production Studio at London City Island on 22 September as a pay-per-view event and will remain available to view on-demand until 29 September 2020 10PM BST.
Reviewer: Vera Liber