Emerging Dancer 2016

English National Ballet
London Palladium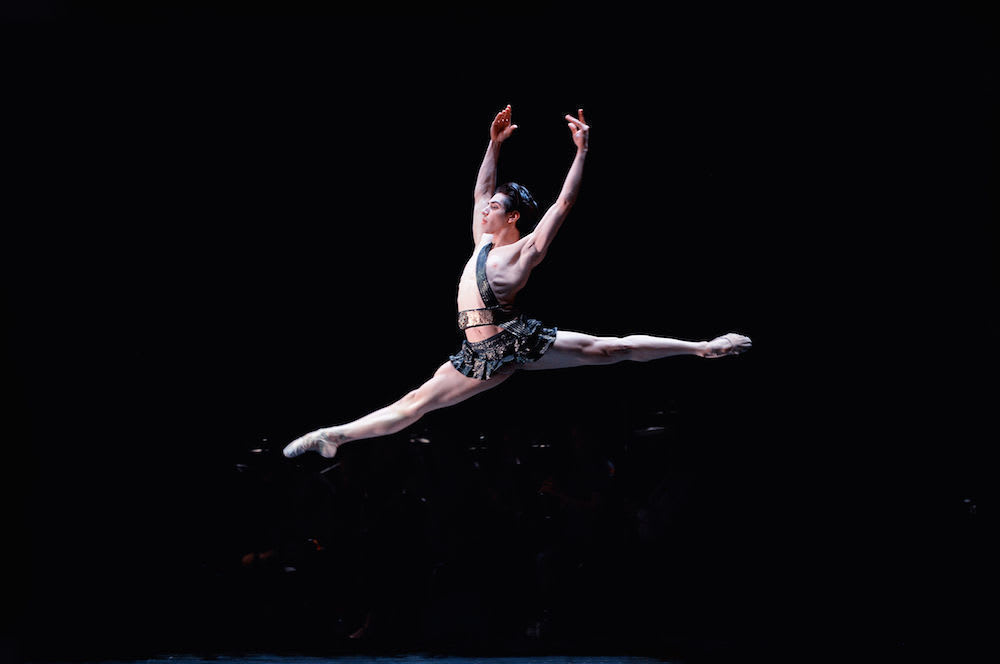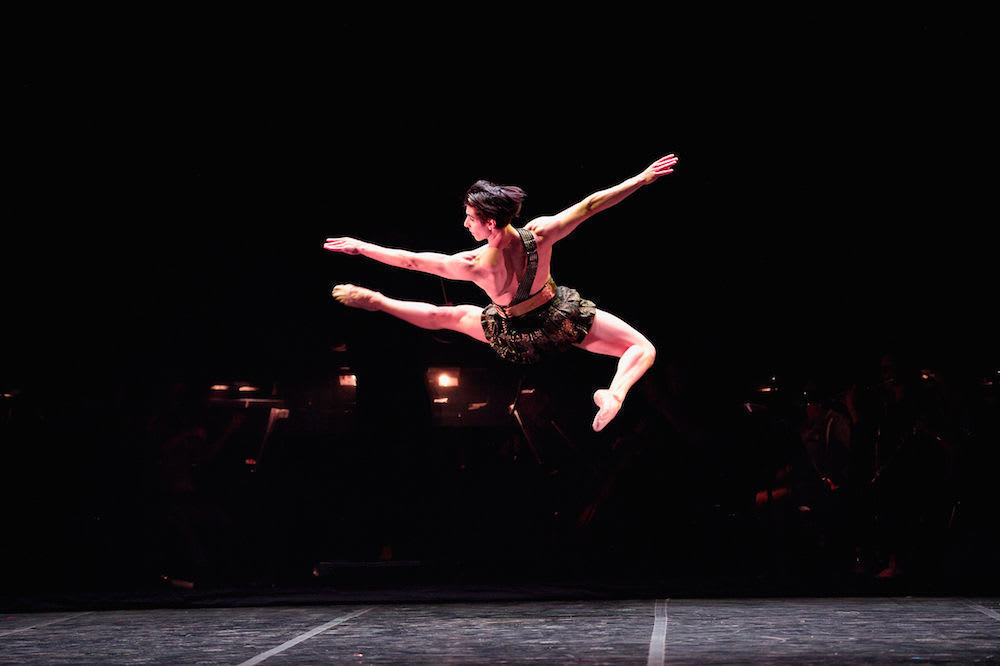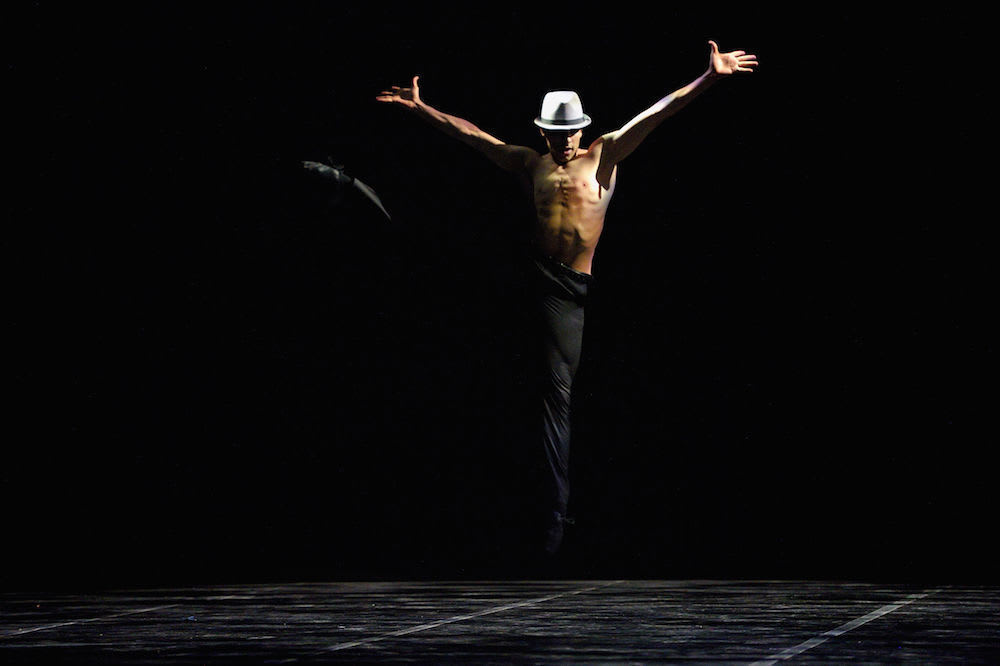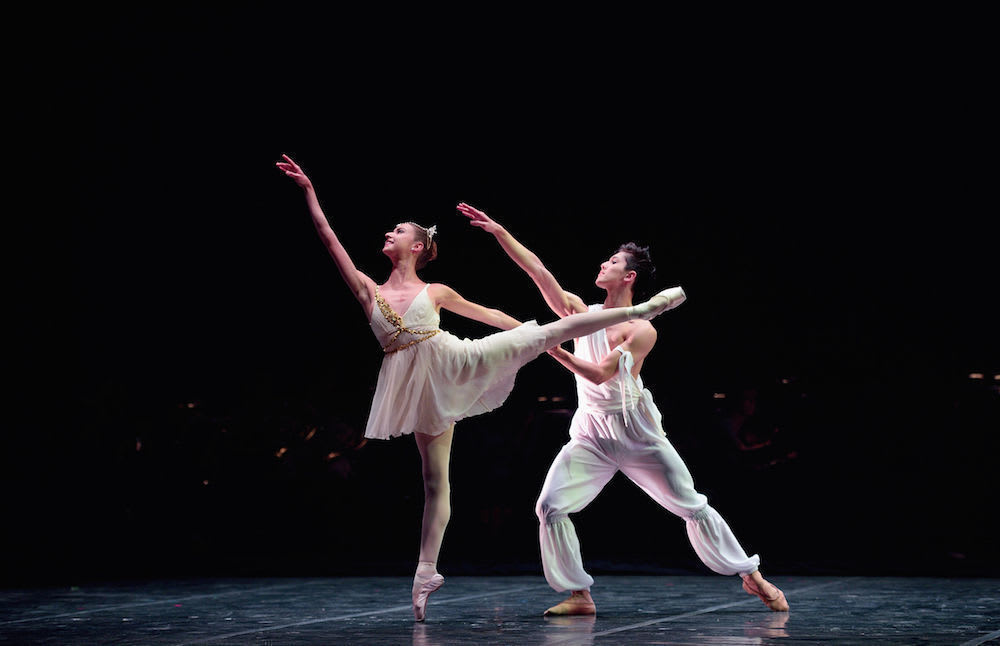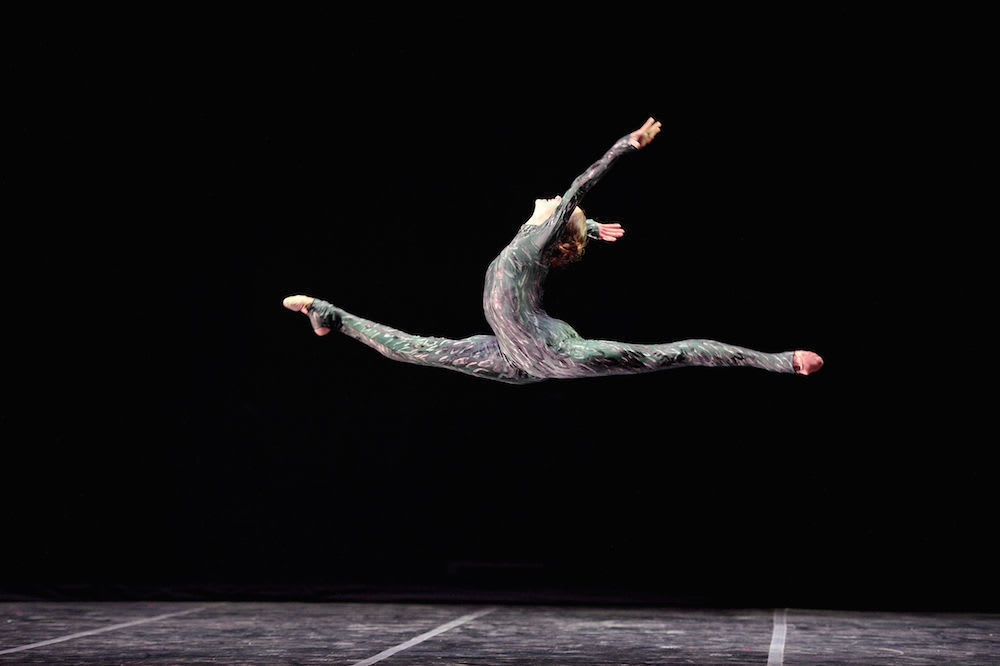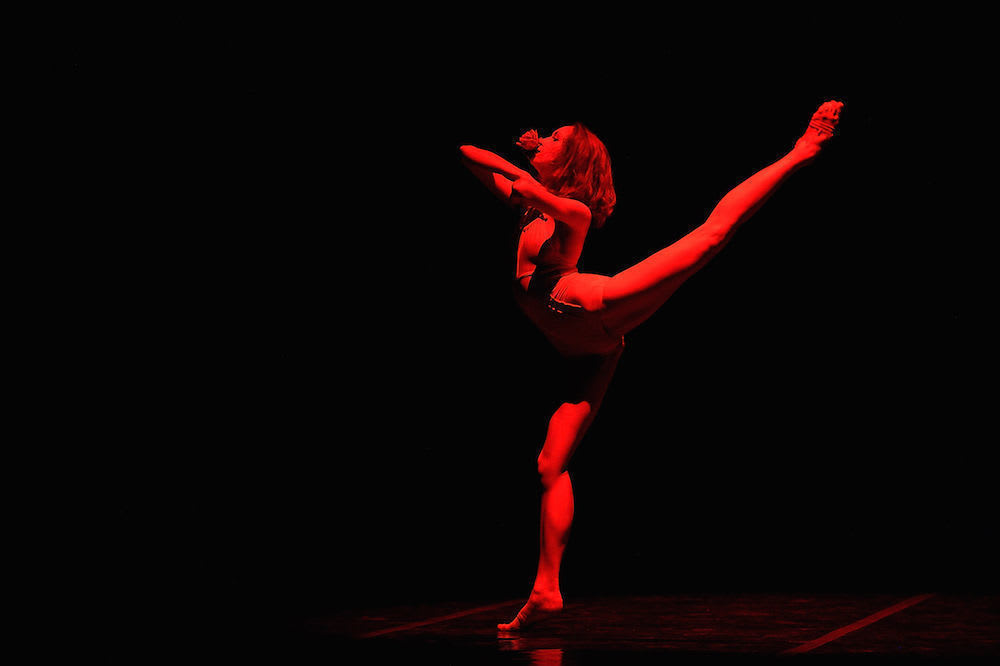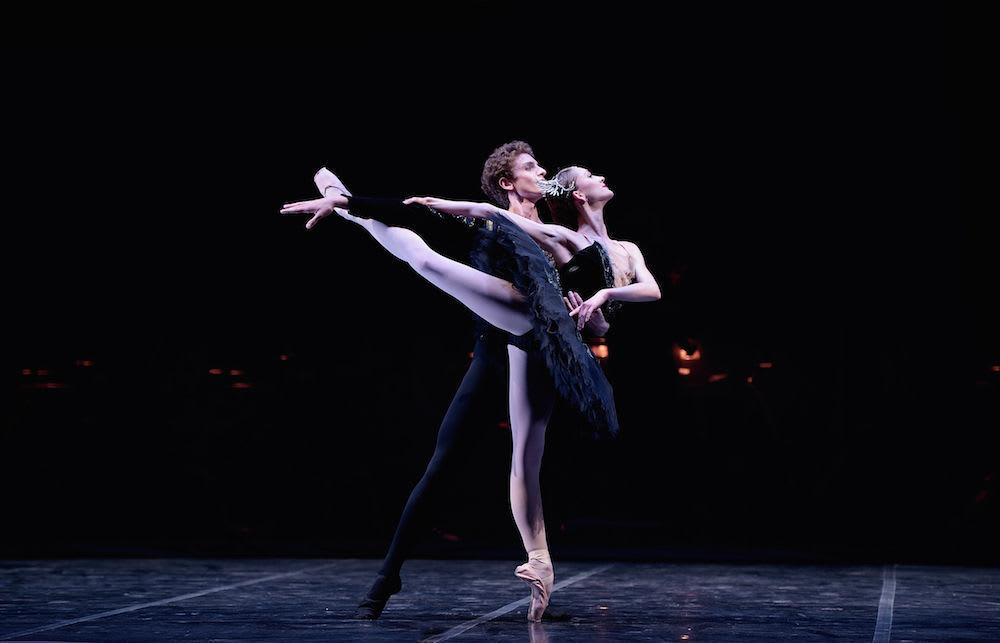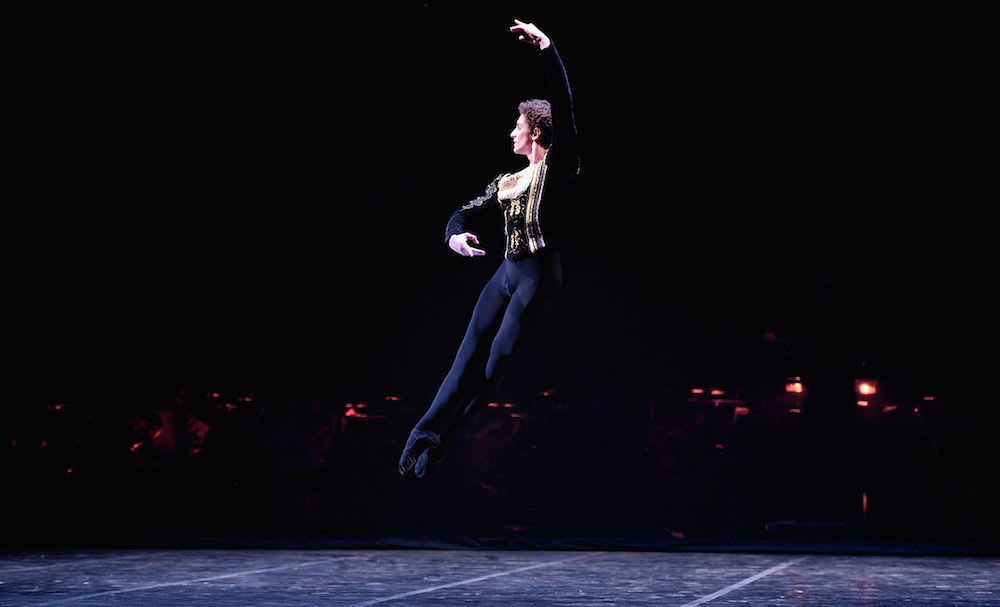 Junior Soloist Cesar Corrales, who joined English National Ballet in 2014, has won not only ENB's Emerging Dancer 2016 Award—now in its seventh year—but also the People's Choice Award, and it would have been a travesty if he hadn't.
He blazed through Vaganova's after Petipa Diana and Acteon pas de deux with Rina Kanehara. You may have seen Carlos Acosta recently showing his paces in this during his Classical Farewell tour. What I see in young Corrales is both Nureyev and Baryshnikov: the animal hunger for dance and the force of nature of the former and the worked finesse of the latter.
The audience approves, if its surprised and delighted roar is anything to go by. Leaps of every variety, barrel turns, scissor jumps, and variations I've not seen before, eye-boggling power, ballon and daredevilry. But, he is also an attentive partner to light as a feather Rina Kanehara, a delicate contrast to his vigorous muscularity and fierce concentration.
He has stage presence aplenty, a cocky way, a love for performing that is evident even in the contemporary solo choreographed by Julio Lopez, Contrabajo para hombre, which does him few favours.
Selected by their peers, apparently, six promising dancers are given quality time. All six contestants, three male, three female, have to dance a classical pas de deux and a contemporary solo, showing off their technique, charisma and personality, which counts for much on the stage. I feared Corrales had blown his chances with his slow macho tango musical theatre solo, but his Acteon could not be overlooked.
Much, of course, depends on the choice and standard of the choreography. Both Isabelle Brouwers and Erik Woolhouse, partners in the opening pas de deux, from Marius Petipa's The Talisman, she lyrical and musical, his variations full of bravura, chose well for their solos, revealing another side to their natures.
In a new work by Charlotte Edmonds, Brouwers in slinky sleek salamander second skin rippled a supple body, devouring the choreography with ferocious attack. And boyish Woolhouse came on as a seductive lounge lizard in his suit with no shirt in Annabelle Lopez Ochoa's Eros Redux. Good choices both.
Jeanette Kakareka and Daniele Silingardi took on the Black Swan pas de deux from Swan Lake, for which their artistic director Tamara Rojo is justly famous—a brave choice. He is very much in the danseur noble mould, and leggy Kakareka goes for multiple showy fouettés with confidence. A steely nerve serves her well, her balances are strong, her technique fine and with maturity will come a more subtle interpretation—a swan in the making.
The third pas de deux, Rina Kanehara and Cesar Corrales in Diana and Acteon, I have already mentioned. After the three duets came a film in which the dancers talk about what motivates them. Then came the solos, first Erik Woolhouse in Eros Redux, then Isabelle Brouwers in Charlotte Edmonds' new work.
Daniele Silingardi followed in the opening from John Neumeier's Spring and Fall, a dreamy work that suits his elegant physique, poetic mien and princely allure. Annabelle Lopez Ochoa's electronic music scored Requiem for a Rose solo, which Jeanette Kakareka presented, was too short a piece to do justice to her talents.
Contrabajo para hombre solo by Julio Lopez also did little for Cesar Corrales as I've said already, but the Black Swan solo from Jean-Christophe Maillot's Swan Lake was a pleasant surprise from the petite butter-wouldn't-melt-in-the-mouth youngest dancer in the company Rina Kanehara on pointe. Dazzling, spiky, confident—just shows what the right choreography can bring out in a dancer.
Whilst the jury—Matthew Bourne, Viviana Durante, Thomas Edur, Russell Maliphant, Oxana Panchenko, Morgann Runacre-Temple and Rojo—went off to deliberate, we were treated to extracts from Nureyev's Romeo and Juliet balcony scene (Laurretta Summerscales and Max Westwell) and Le Corsaire's pas d'esclave (Jinhao Zhang and Shiori Kase, the former 2015, the latter 2011 Emerging Dancers).
Rojo wished all the hard working company—some 200 shows this year—could win prizes as she announced the new Corps de Ballet Award, which took the winner Jennie Harrington by complete surprise. Which leads to the very question about the point of this school prize-winning event.
It keeps the company in the public eye, on its toes perhaps, appeals to a wide audience, but how does one compare roses with chrysanthemums? Unless there is one outstanding candidate, as here with Cesar Corrales, the son of two professional dancers, often there is little to choose between them. Is it pour encourager les autres, to promote healthy rivalry, altruism, to add a little frisson, or a lesson in dealing with piquant jealousy?
Reviewer: Vera Liber