Emilia
Morgan Lloyd Malcolm
Shakespeare's Globe
Vaudeville Theatre
–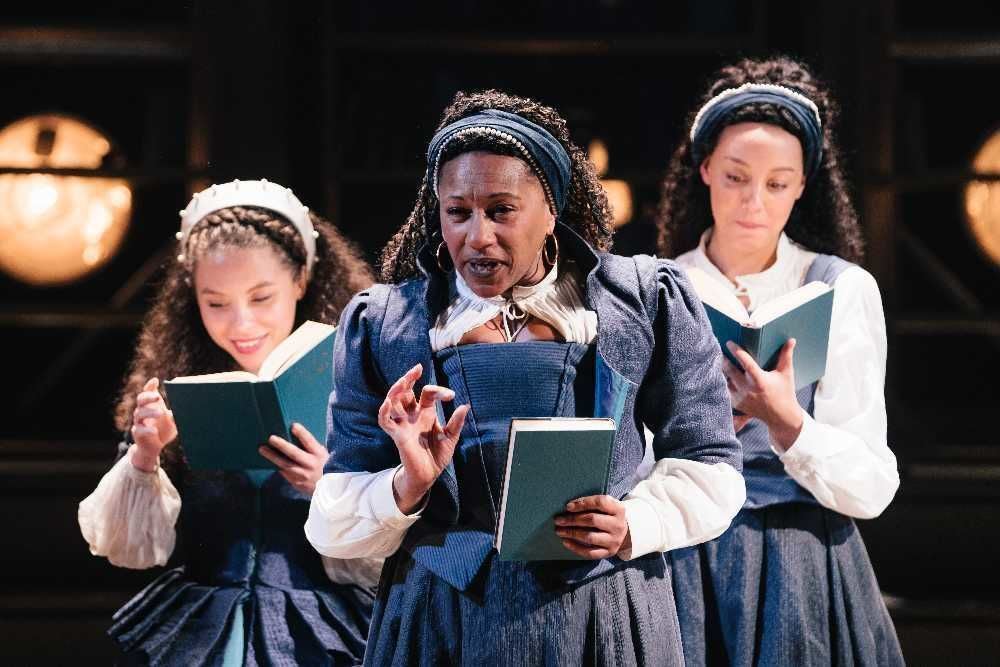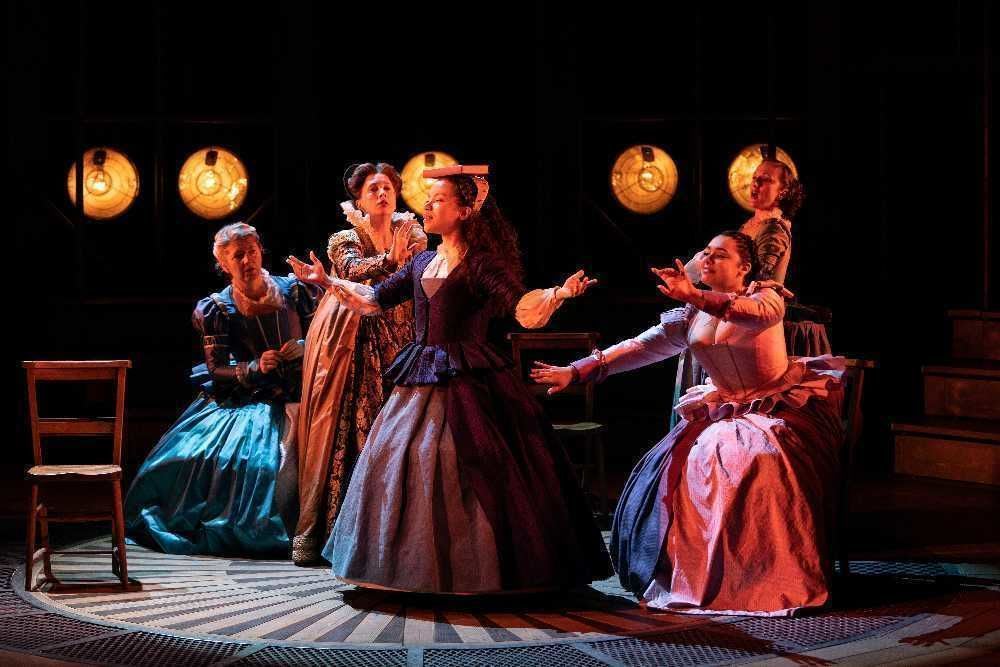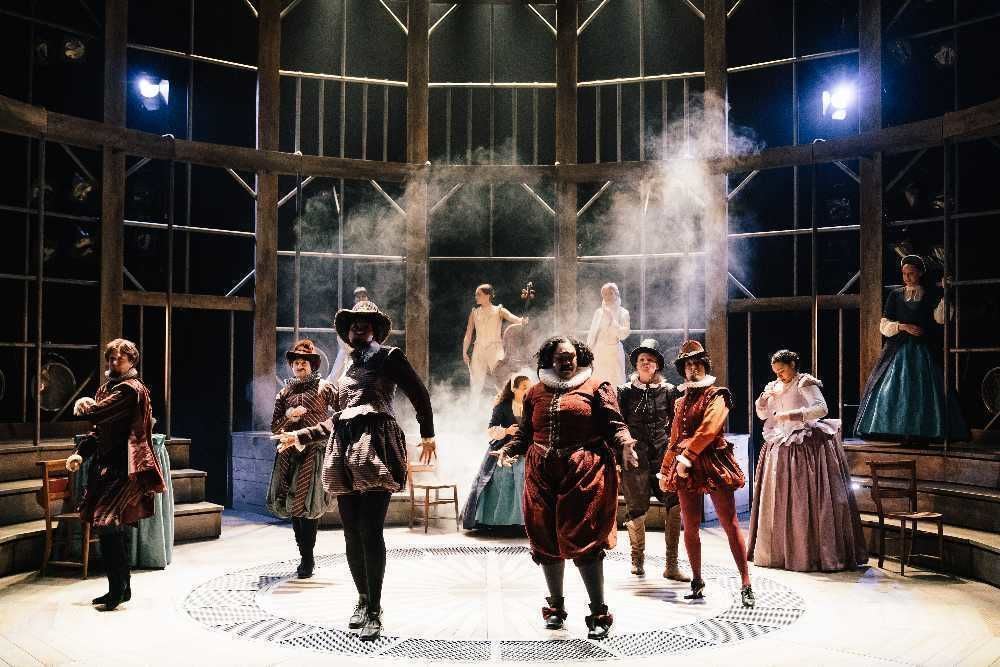 Have you ever wondered how Shakespeare was able to create such distinctive female characters as Emilia speaking to Desdemona about the way men abuse women, or Beatrice wittily asserting herself as at least the equal of any man?
History having forgotten to record the many women who helped shape the world, Morgan Lloyd Malcolm and an all-female cast offer us an imagined account of Emilia Bassano, a writer of poetry, a possible influence on Shakespeare, a teacher and someone connected to the court through various relationships.
In a lively performance using contemporary language, we are taken through three periods of Emilia's life. There is the restless young woman (Saffron Coomber) yearning to write, who is told her "vagina is her meal ticket" being encouraged to be the mistress of the Lord Chamberlain. Adelle Leonce plays an older Emilia determined to have the right to creative expression, certain she could write a play and storming onto the stage when she recognises her own words on men, "let them treat us well; else let them know, the ills we do, their ills instruct us so," being spoken by one of Shakespeare's characters. Our guide to the story is Clare Perkins as the oldest Emilia who asks "why our stories have been ignored for so long."
The play is an angry engaging polemic against the oppression of women that caught the mood of the young women who formed a large part of the audience. Their conversations and their postings on social media constantly quote the final impassioned speech of Emilia as she insists, "if they try to burn you, may your fire be stronger than theirs so you can burn the whole fucking house down."
This visually clear archive recording of the Vaudeville Theatre performance gives you a flavour of this important play, though the audio can at times be a strain.
Earlier this year, a speaker at a central London International Women's Day march spoke of the way women's voices were still being silenced and a few of us listening talked about a theatre company that had the day before contributed to this. The company, whose entire team of cast and creatives were male, had asked for all reviews to be taken down and had succeeded in getting deleted just the review of the only female reviewer. We decided to make a polite fuss that got it restored, a tiny act of solidarity with Emilia.
Reviewer: Keith Mckenna