Emilia
Morgan Lloyd Malcolm
Shakespeare's Globe
Vaudeville Theatre
–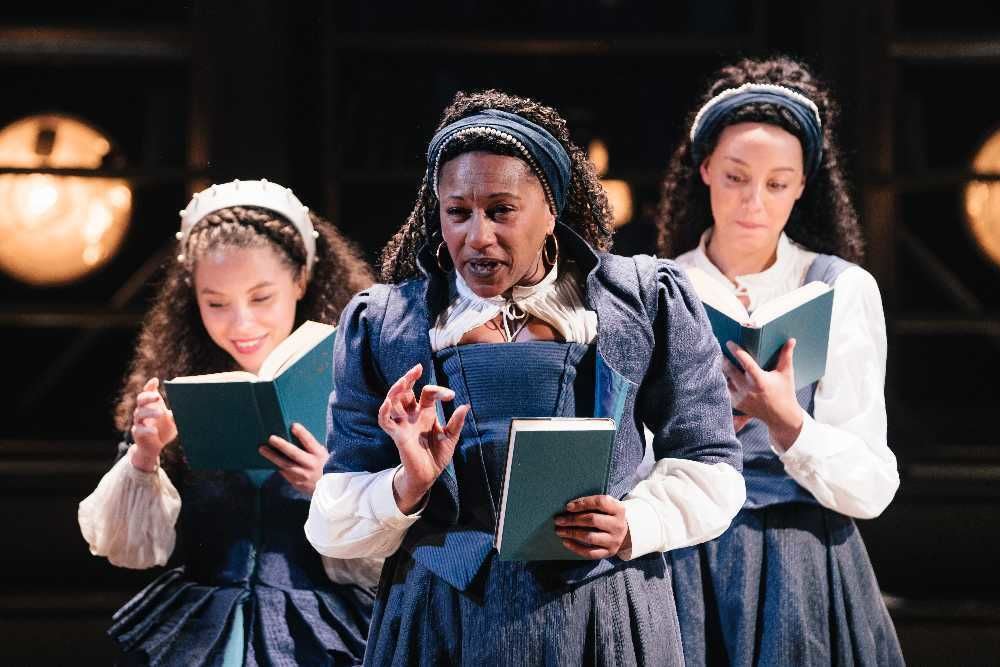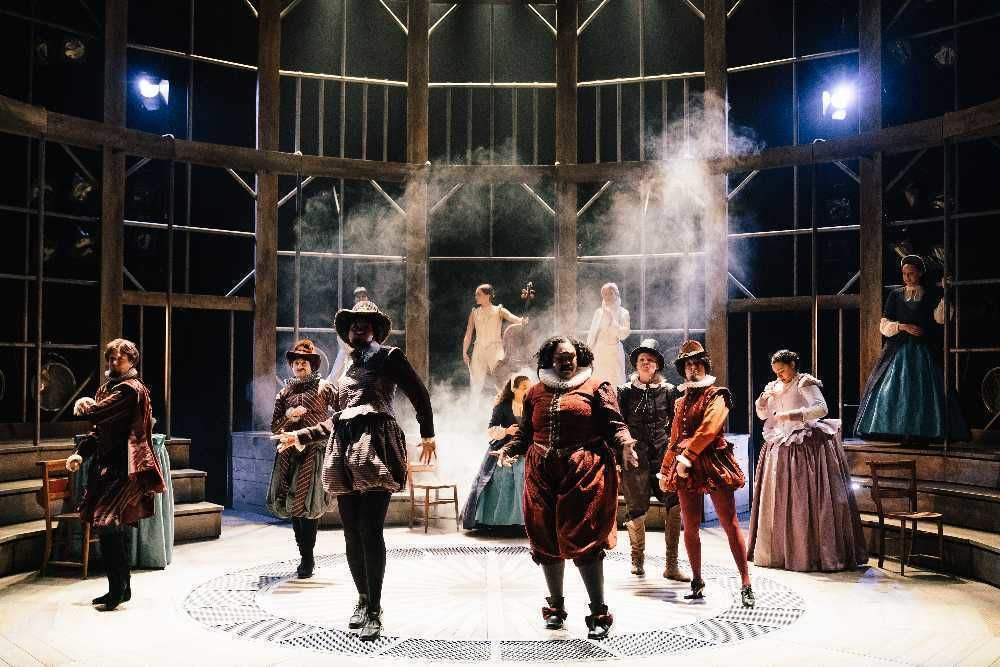 Emilia is literally extraordinary. That statement applies equally effectively whether it is read as referring to this new play by Morgan Lloyd Malcolm, which made 11 appearances at Shakespeare's Globe last summer prior to this West End transfer, or its eponymous Jacobethan heroine, Emilia Bassano.
Looking objectively at the work, it is a piece of powerful feminist agitprop dressed up as a historical comedy, dressed up as biography.
The tone is therefore distinctly odd. While the Globe-style set and costumes are traditional and the music composed by Louisa Gerstein tastefully matched, the speech is filled with anachronistic language and references, as are the characters' behaviour and body language.
There is also a clash between a sincere desire to present a relatively realistic portrait of what appears to have been an amazing lady, while introducing as much modern comedy as possible, presumably to please the Globe groundlings.
The cast and creative team are exclusively female, which fits in with the stated policy of the Globe's new artistic director, Michelle Terry, who believes very reasonably in giving women every opportunity to shine on stage and behind-the-scenes at her theatre.
There is literally not a man insight, even William Shakespeare being portrayed (rather well) by Charity Wakefield. Not only does he father a child on Emilia but writes her into the sonnets as the Dark Lady, also apparently purloining his lover's poetic words for her namesake in Othello.
As a novelty, rather than working with a single actress playing the mysterious low-born courtier and courtesan, director Nicole Charles has luxury of a triple threat, Saffron Coomber taking her through the youthful years, Adelle Leonce into stormy middle-age and Clare Perkins, who also does a fair amount of narrating delivering both prologue and epilogue, taking over for a far from stately old age.
Moving on to Emilia Bassano, in this portrayal, she is a renegade 400 years ahead of her time, fighting for her rights in a manner that was extraordinary in a period when, as a series of effeminate Lords makes clear, women were supposed to look pretty full stop.
Hailing from a family of court musicians, she was effectively adopted by a wealthy woman who attempted to turn the rebellious youngster into a sixteenth century deb, alongside far more malleable prospects.
Rather than going down the tried and trusted root of marrying a wealthy, if probably ugly and elderly, rich man, Emilia chose to pursue her passion for poetry at the same time as becoming a kept woman, lorded over by Jackie Clune's Lord Thomas Howard.
Thereafter, she marries a soldier who is presented as little more than a whimsical joke, before eventually setting up a Co-op Samizdat publishing house to challenge laws that prevented any woman from writing about anything except religious matters.
By the end of the evening, Clare Perkins in one of the title roles brings the curtain down with the kind of rousing speech that could literally have womenfolk in the audience rioting down the Strand at the iniquities that men have heaped on their gender for 400 years and far longer.
That is a powerful, important and many would suggest vital message but it doesn't necessarily stem directly from the subject matter in a patchy play that is intermittently funny, informative and unlikely.
Reviewer: Philip Fisher