Empty Stage
Concept Carlos Acosta, words and music Benjamin Scheuer,
Birmingham Royal Ballet in association with Impermanence
From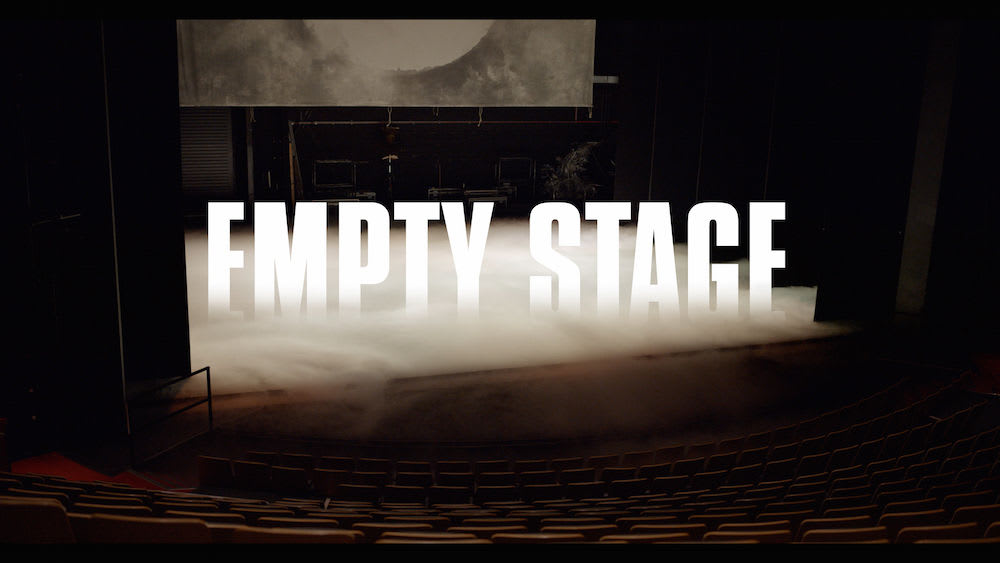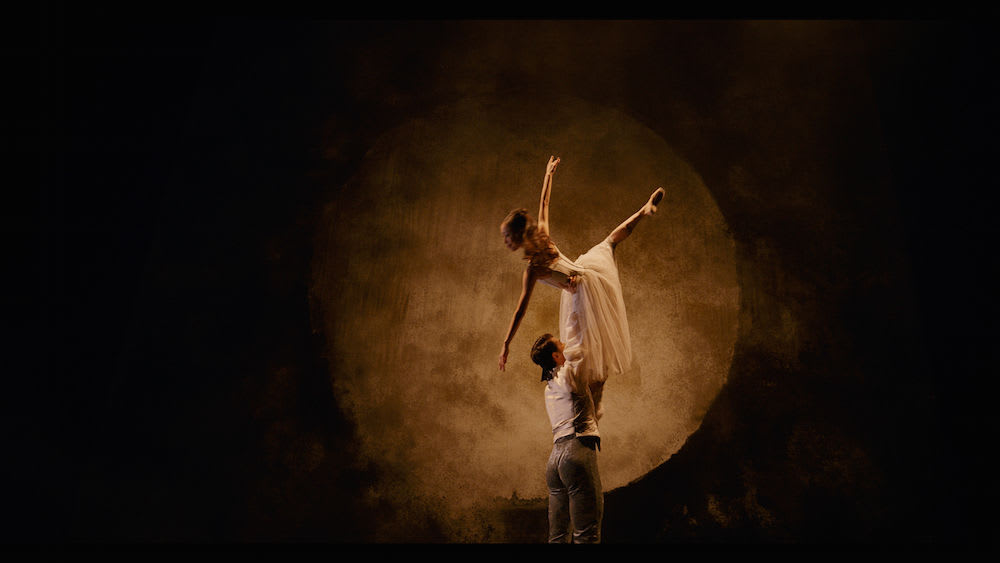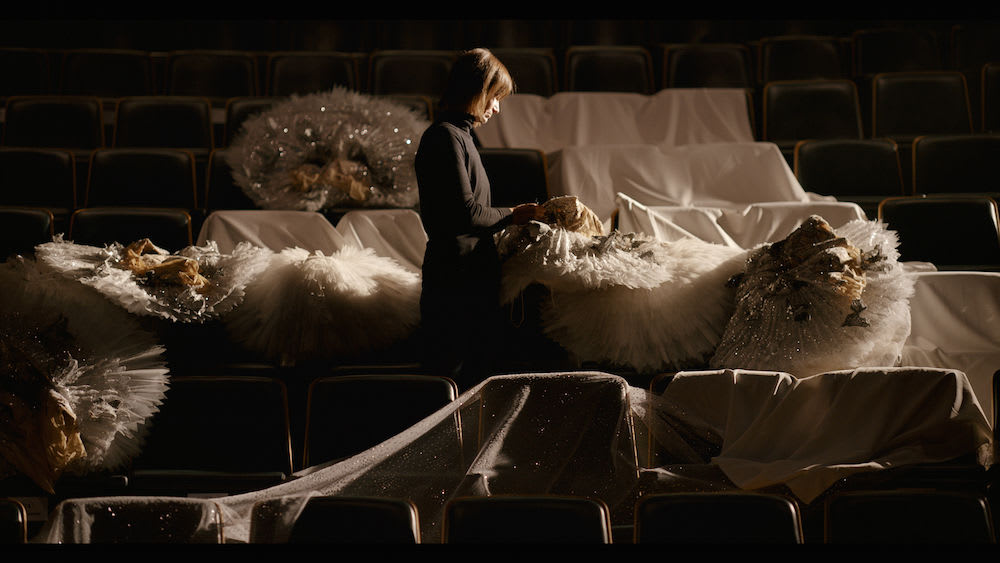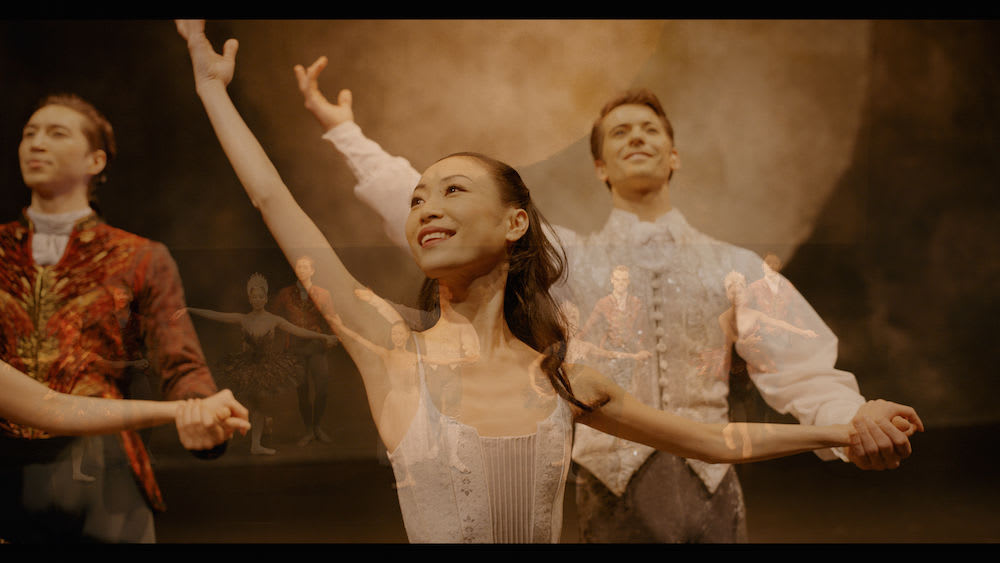 Five minutes, only five minutes, but what a poignant punch Empty Stage (not in Peter Brook's sense of an empty space) packs, words and images defying the times—that's the power of the arts for you. Do fairy tales come true?
How BRB's artistic director Carlos Acosta's first digital commission came about you can read on its web site, but just listen carefully to Benjamin Scheuer's eponymous heartfelt song, and watch the visual collage of BRB at work in front and behind the scenes: Paul Murphy conducting in a hazy stream of light in an empty auditorium, dancers doing class on stage, the stage being disinfected, dry ice, brief costumed extracts from David Bintley's Cinderella. And finally, the surprise of applause, missing from so many digital performances: even the dancers look astonished.
Acosta stands pensive in a field of orange pumpkins—is this where he drew inspiration? He rolls a pumpkin like a bowling ball and sets off the chain of events. It continues into town, down the red brick streets of Birmingham to the theatre. He passes Scheuer in the doorway, they exchange brief glances. Scheuer's soundtrack—"all that's left is an empty space"—resounds—"what was here is here no longer". But the dancers, the crew, the talent are still here. Creativity is still here.
Tall Harry Alexander in fabulous orange dress walks over a bridge and towards the theatre. A female dancer on the way to work passes a boy with an orange balloon, which is seen at the end floating up into the sky, past a church tower striking midnight. Cinderella's carriage turning into a pumpkin, ah I get it… Have we passed midnight?
Dedicated to everyone working in live performances, it promises "the show will go on". Empty Stage touches the soul. Directed by Roseanna Anderson and Joshua Ben-Tovim of Impermanence, Empty Space is meant to give us hope, but the sense of loss is acute, too.
Director of Birmingham Royal Ballet Acosta said, "everyone has been focused on creating digital content recently. We have been fortunate to have performed live on stage whether for audiences in the theatre or in their homes but this project is something else. I wanted to make a film that told the story of the past 9 months in a hopeful and optimistic way and to make it a work of art in its own right rather than a version of a live experience or a promotional vehicle. I find the ideal collaborators for this in Benjamin, Joshua and Roseanna.
"We felt it was important to start the new year on as positive a note as possible, whatever the situation regarding our plans looked like. As has been the case throughout 2020, Birmingham Royal Ballet's focus has been on what is possible rather than what is not."
Reviewer: Vera Liber