ENB Emerging Dancer Award 2022

English National Ballet
Mulryan Centre for Dance, London City Island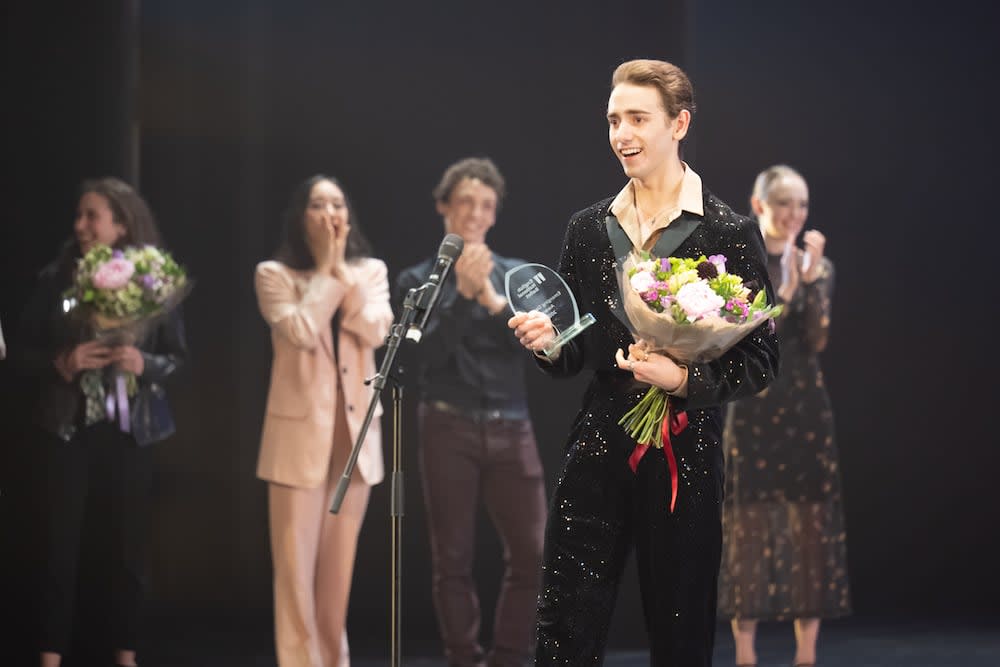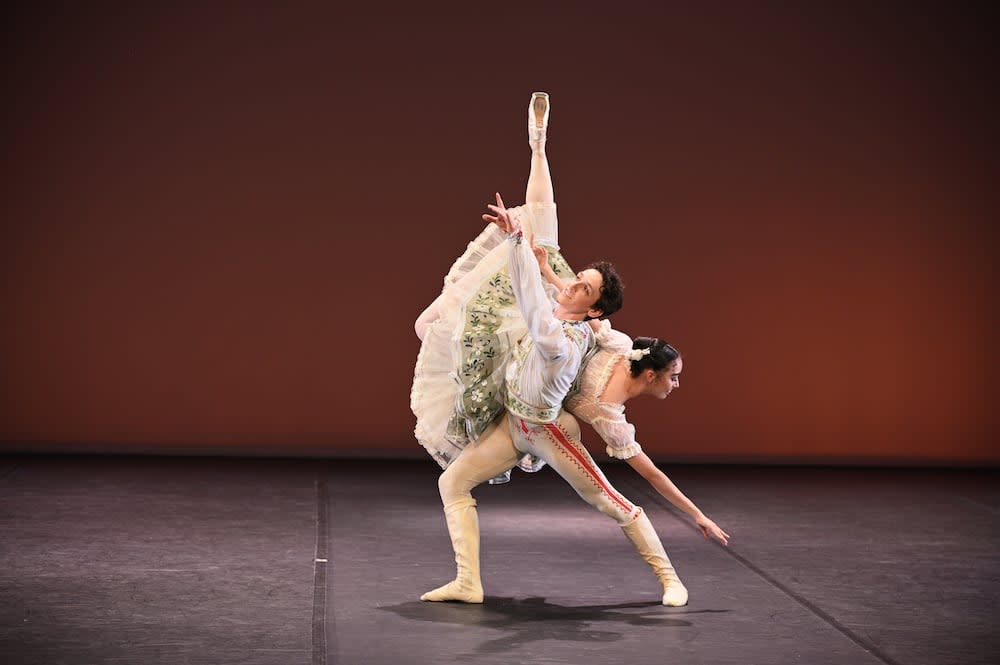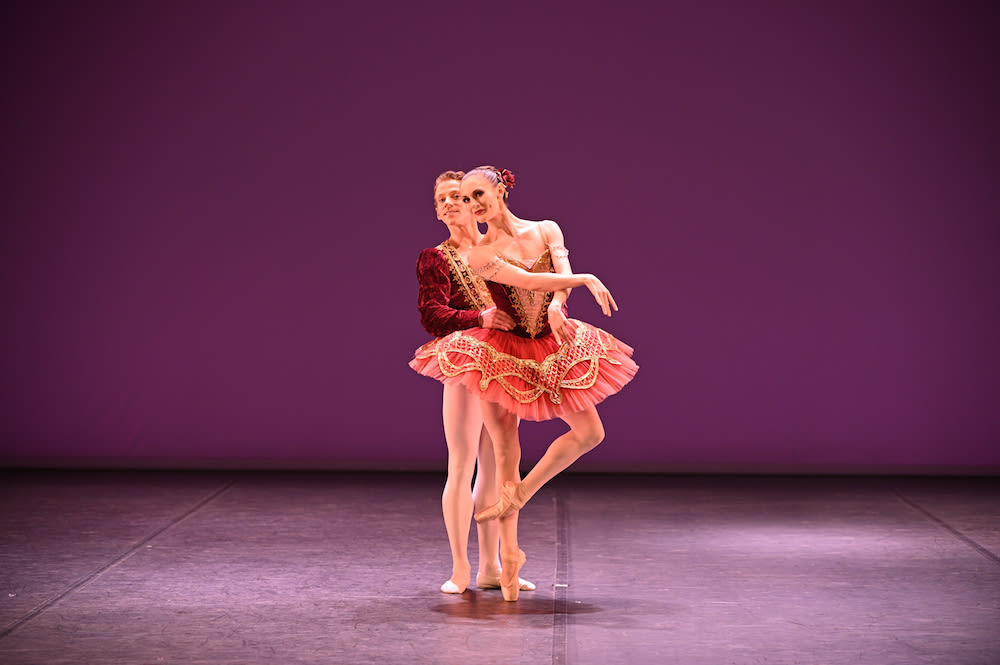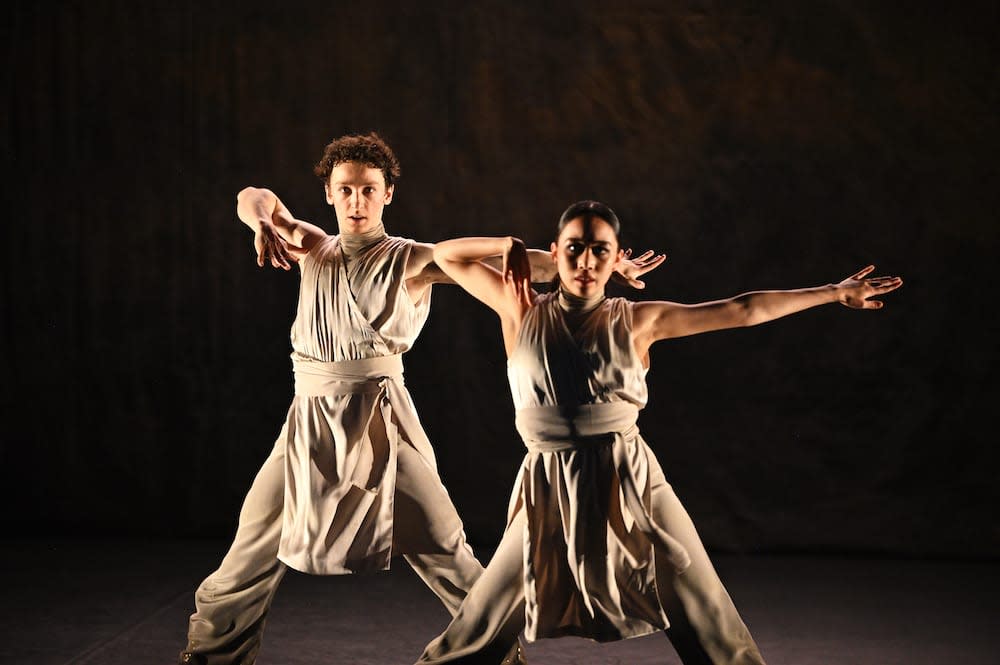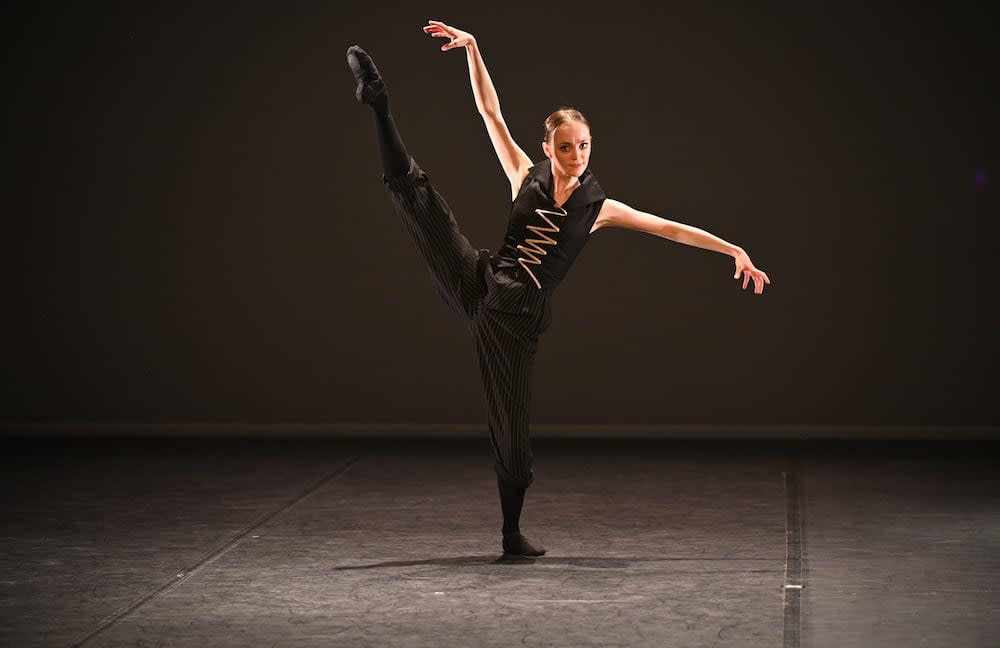 Launched in 2010, English National Ballet's Emerging Dancer Award is back after having to miss 2021 for reasons we know only too well. Held live at its new premises on London City Island before judges, colleagues and an invited audience, it can also be watched on live stream till 18 June. Though invited, BTG was unable to make the date: thank goodness for this generous time to catch up.
And, of course, there's no finger biting watching it online (with a free digital programme to download), we know the result. But try to watch without that in mind, for all the six participants were equally as good, hardly a wisp of hair between them. I don't envy the judges, Dana Fouras, Celine Gittens, Kamara Gray, Tamara Rojo, Alistair Spalding and Joseph Toonga.
There's post-performance chat with mentors and choreographers, with guest conductor of the English National Ballet Philharmonic, Timothy Henty, and a short speech by ENB AD Rojo. And a display by the 2020 winners, Ivana Bueno and Victor Prigent, as is usual, which shows how far these past winners have progressed. They polish off the fiendishly difficult variations in Le Corsaire pas de deux with style, panache and confidence.
But first, three couples (chosen by their fellow dancers in the company) perform well-known classical pas de deux, followed by contemporary pas de deux specially choreographed for them by young and upcoming choreographers. They are amongst their own.
Ashley Coupal and Noam Durand take on Coppélia. Her balances are incredible, long and sure, and he attacks his variations with great flair. And the fish dive taken behind his back is perfect.
Chloe Keneally and Eric Snyder make a superlative couple in The Sleeping Beauty duet. So self-assured, she stretches every musical phrase and he is the perfect princely consort partner, his variations unhurried, hers simply brilliant.
Angela Wood and Matthew Astley tackle Paquita steadily and carefully, and yes she conquers 32 fouettés—not the only one in the evening to climb that mountain.
Ceyda Tanc's modern piece Nefes for Coupal and Durand, to music by First Soloist Fabian Reimair (another string to his bow) that evokes the Middle East, means 'breath': I wonder if they know Pina Bausch's wonderful Nefes which was part of her ten World Cities and came to Sadler's Wells in 2012? In tunic and loose trousers they are equals. Tanc said, "NEFES is a contemporary duet which takes inspiration from virtuoso male movements of Turkish folk dance. In this work I reference traditional movements of the Zeybek style, created by warriors to simulate the motion and form of eagles and hawks. Utilising this in a contemporary setting creates a unique movement vocabulary and highlights the immense strength and power of the dancers."
Cha Cha and Tiara by ENB Dancer Rentaro Nakaaki to "La Cumparsita" by Xavier Cugat is a fun piece, which is a gift to Keneally and Snyder. They look as if they are enjoying this. In black unisex outfits, Keneally opens in silence, slaps the floor and the music kicks in. I'm really drawn to this and its infectious dance music. Keneally is outstanding. Nakaaki said, "I used to listen to La Cumparsita almost every day as my parents are ballroom dancers. This version is a jazzier take on a tango, which I fell in love with. I focused on the unexpected layers hidden in the music and the overarching theme of this piece is an abstract, joyful take on the Cha Cha (Eric) and Tiara (Chloe), showcasing the dancers' personalities."
Hamish Longley's Interlude on the Jubilee Line for Angela Wood and Matthew Astley with ragtime music could be straight out of a Gene Kelly Hollywood film. It's meet cute on the platform. He is in a tiny yellow hoodie and purple tights, she in short skirt. Longley said, "this piece is set on a platform at Canning Town station on the Jubilee Line, where the lives of two strangers overlap as they find ways to occupy themselves while they await the arrival of their train. I hope I can illustrate the dancer's qualities, whilst remaining true to the essence of the music with all its vivid pattern and texture."
And the winner is… but before that, we have the Corps de Ballet Award and then the People's Choice Award, won deservedly, respectively, by Emilia Cadorin and Precious Adams. Who are pleasantly surprised and almost speechless… Finally, the winner is… Eric Snyder, who has his Oscar's moment, as he calls it, tears and a wave to his 'mom' in America. So sweet.
All lovely dancers, you may favour a different one, but it matters little as all these promising dancers have been seen and noted. The atmosphere seems warm, everyone cheering everyone on. Hardly feels competitive at all.
Reviewer: Vera Liber