Endgame and Rough for Theatre II
Samuel Beckett
The Old Vic
–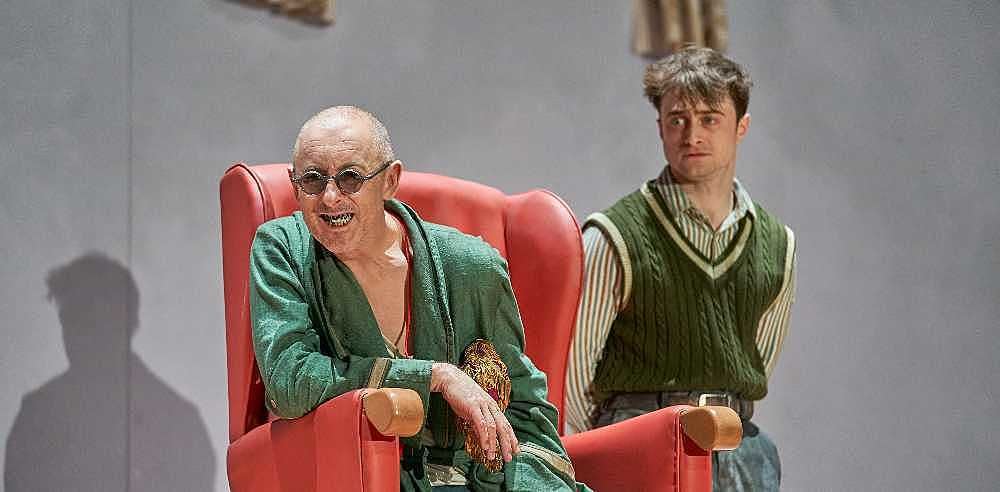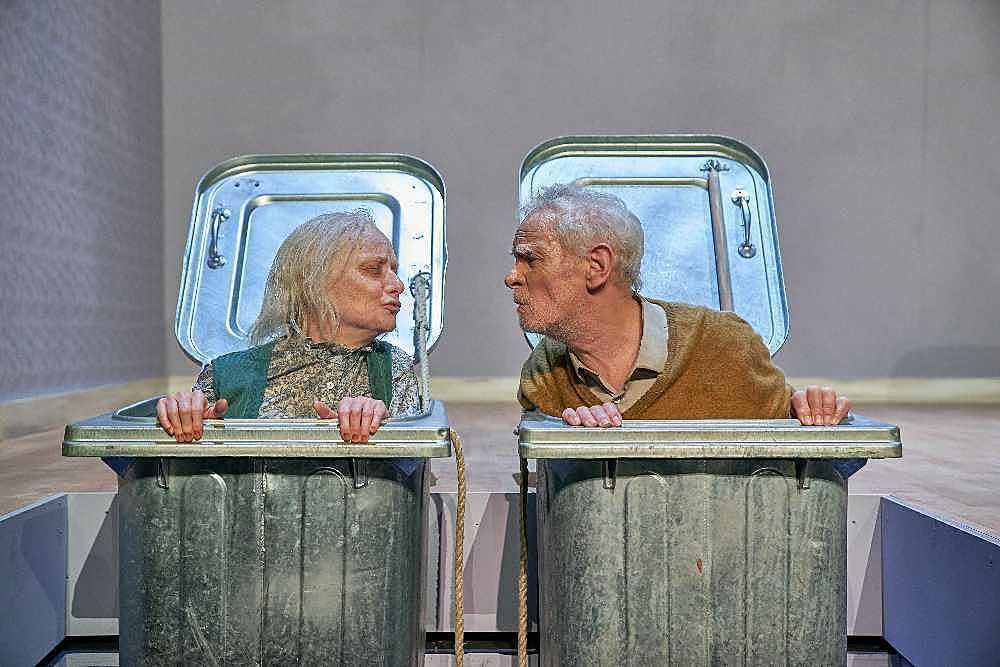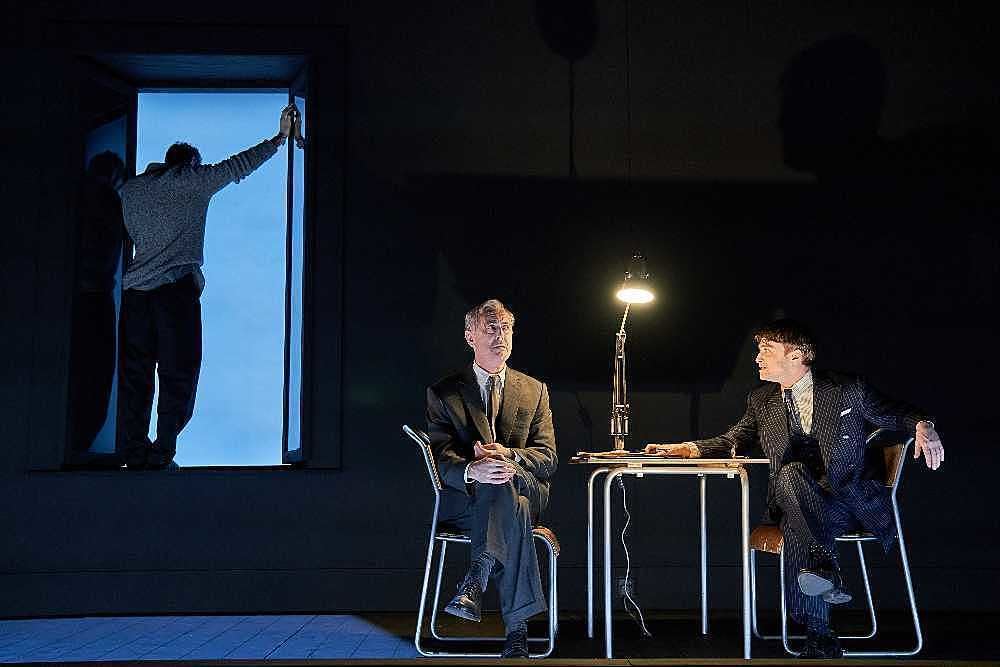 Although the publicity material doesn't make it clear, this revival by Richard Jones not only presents Endgame but also, as a curtain raiser, the rarely performed Rough for Theatre II.
Endgame
The main course has been graced with the kind of star cast that directors dream of. Taking the leading roles of Hamm and Clov are Alan Cumming and Daniel Radcliffe. As if that was not good enough, secreted away in large industrial metal dustbins, Karl Johnson and Jane Horrocks play the bit parts of Hamm's parents, Nagg and Nell.
The piece opens with five minutes of slapstick from Radcliffe, which not only permits the unselfish film star to go beyond the role of Cumming's foil but also have some fun. However, the play really takes off when first a dust sheet and then a cloth are removed to reveal Hamm, on this occasion a camp joker who is terminally ill, possibly in this interpretation suffering from the later effects of AIDS.
Both figures use equally polished received pronunciation as they banter, offering poetic language but not always clarity. Cumming's character is confined to a chair on wheels, although not a wheelchair, unable to walk and blind. This demanding figure practically enslaves inconsistently limping Clov, who is forced to act as his legs and eyes, as well as putting up with constant snide comments and insults, eventually contemplating escape.
The antique parents fare little better, Karl Johnson and Jane Horrocks showing exquisite timing and great humour with very limited material.
In what is portrayed as a post-apocalyptic world, where there may be very little humanity surviving, certainly within reach, this production is a triumph for Alan Cumming, who shows exceptional good humour and makes much of the grim, existentialist messages that are put into Hamm's mouth.
Rough for Theatre II
Although there is a third figure, confined for 25 minutes on a window ledge contemplating suicide, this is effectively a two-hander centring on a couple of office workers played by Alan Cumming and Daniel Radcliffe.
Once again, all of the best lines and moves are delivered by highly-strung B played by Cumming using his native Scottish accent, possibly accentuated for effect. Making much use of a pair of table lamps, the duo use documentary evidence in the form of testimonies to illuminate the life of the man on the window ledge.
As so often with Beckett, the language can be beautifully poetic but also difficult to interpret, although there is much humour and even some great jokes in a short piece showing the kind of menace that might well have been influential on Pinter or vice versa.
Beckett can be impenetrable but, pleasingly, in this carefully thought out double bill, there is much to enjoy in the language, the physical comedy and the verbal humour of two complementary pieces that comprise an evening of little over two hours.
In particular, Alan Cumming excels, grabbing the attention in the opening moments and never letting it go. He is well supported by Daniel Radcliffe and, albeit briefly, Karl Johnson and Jane Horrocks.
Reviewer: Philip Fisher