Epsom Downs
Howard Brenton
Salisbury Playhouse
–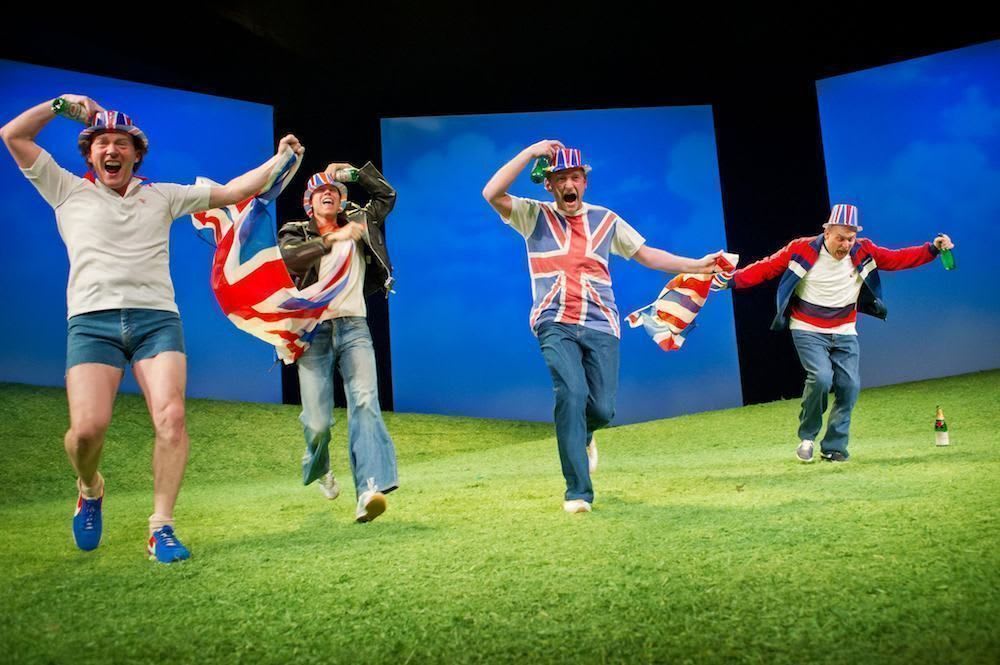 I have followed the Sport of Kings at Chester, Haydock Park, Salisbury—and even Malta. Never, however, have I set foot on the Downs of Epsom which makes this play of particular interest as I hardly knew where they were!
And how appropriate that Gareth Machin should choose a work focussing on the Jubilee Derby of 1977 as his first production as Playhouse Artistic Director.
Yet for all the delight of a jubilee play opening in the week HM The Queen visited Salisbury and notwithstanding the excellence of the production itself, I am left wondering if I really cared about any of the admittedly colourful characters who people the Downs on this special Derby Day.
Unlike Max Stafford-Clark, founder of Joint Stock, the company first entrusted with this play in 1977, I did not land even one winning ticket, let alone two in the press night Tote kindly arranged by Playhouse staff.
But then Piggott was never a lucky jockey for me and I retain sad memories of one Ticonderoga carrying my five shillings off to obscurity at Chester the season he rode Minstrel so narrowly to victory at Epsom.
And I spent much of this performance marvelling at Tom Rogers's excellent representation of the Epsom turf and wondering if the Downs were indeed truly like this. They are surely too close to the metropolis to remain for long in such virgin state and to be sure the patrons very soon turn them into a rubbish patch.
So sharply do the nine players differentiate their characters that I find it hard to believe that most of them create five! Several appear, of course, as horses and there is even The Course and the race itself!
Brenton gives us a real flavour of the enormous mix of humankind that today populates Epsom and the Derby. And how many of us are aware that the event owes its existence to Lord Derby and his name, rather like Lord's I begin to feel. Thus we meet not only the Aga Khan and less prestigious owners but also a jockey, policemen, mother and raucous child and even the ghost of Emily Davison who so notoriously threw herself under George V's horse at Tattenham Corner.
Yet what remains uppermost in my mind as the lights fade and the full house rises to applaud the runners and riders is the thought that this, the Epsom Derby for three year olds is run over one mile, four furlongs and ten yards. It is the most testing course involving the sensitive, highly bred steeds in a steady climb, a precipitous descent and a raucous wall of sound as formidable as anything which tests those gallant chasers of the Grand National.
Epsom Downs continues at Salisbury until Saturday 26th May.
Reviewer: Kevin Catchpole