Eve
Jo Clifford and Chris Goode
National Theatre of Scotland
Traverse Theatre
–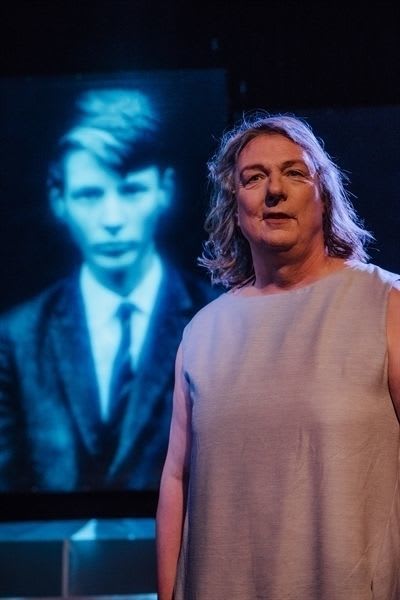 On the basis that where New York goes the UK follows, it was only a matter of time before gender confusion with a leaning towards transgender issues became a significant factor in theatre programming.
Even so, to discover that the majority of the Traverse 2 Fringe offering is given to this topic might come as a (welcome) surprise to some.
Eve is a heartfelt, autobiographical contribution to the debate from the playwright Jo (né John) Clifford.
To describe her style as laid-back is a severe understatement, as the matronly performer slows her speech to a brave degree, presumably to seduce her viewers.
The story can be very sad, as a young boy realises someone's mistake (divine, parental or possibly serendipity) leading to a physical make-up at odds with his mental outlook.
School was no fun, although the confusion did not prevent a happy partnership bringing two daughters into the world.
It is only latterly that Jo took the leap into womanhood and the contented happiness that shines through.
This is her story, at its best when she addresses the problems of gender confusion, even as simple a story as the pain of finding a toilet at the Met in New York when Wagner got too much.
Given the prevalence of exposure for the transgender community of late, much of the tale can seem very familiar.
Where this production by the National Theatre of Scotland scores is in Jo Clifford's honesty and sincerity, although what can be a slow evening could do with an injection of energy.
Reviewer: Philip Fisher