Evening at the Talk House
Wallace Shawn
Dorfman Theatre (National)
–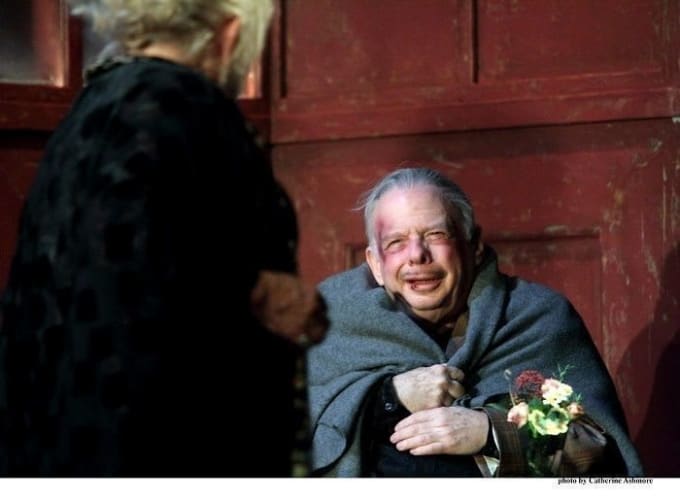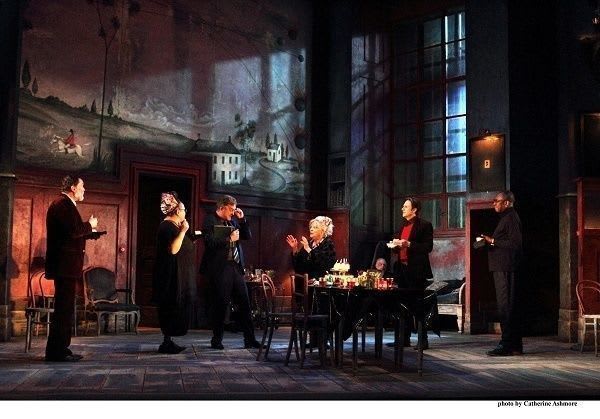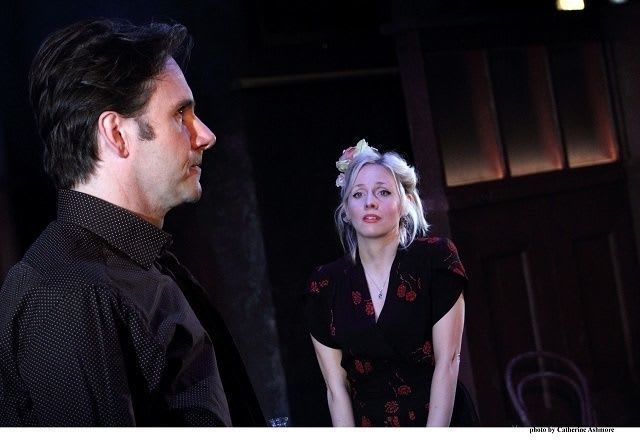 At his best, there are few contemporary writers who can compare with Wallace Shawn. Pleasingly, Evening at the Talk House sees the American actor / dramatist in that kind of form.
It would not be unfair to suggest that, as there is a Pinterland, the playwright who shares initials with the best of them all, has created his own, bleakly dystopian Shawnland.
This is a country where affability reigns but only on the surface. Beneath, whether in The Fever, The Designated Mourner or this 100-minute piece, the sinister goings on become truly terrifying as his apparently benign stories unfold.
The evening opens with a lengthy monologue delivered by American actor Josh Hamilton as Robert, a playwright who might well be modelled on his creator, although, as the evening develops and we become familiar with him, that hypothesis becomes less likely.
This chilling drama is set in a genteel, Quay Brothers-designed members club that looks very comfortable, if one can persuade oneself to ignore the rather mysterious portraits occupying standard gilt frames and caskets sporting Roman numerals and, for all we know, the ashes of a now-dead theatre and its devotees.
As fans will know, this playwright, who also more than capably takes the key role of Dick, an ageing actor down on his luck, is an acute observer of thespians and their ilk, given a good metatheatrical going over in a theme that will undoubtedly resonate with regular visitors to the South Bank.
Whether this world première, directed impeccably by Ian Rickson, has been written to make viewers reflect on the activities of our own civilised society or one in the near future where Islamic State is threatening to become dominant might be debated.
In any event, the self-centred, arty types who gather to celebrate the tenth anniversary of Robert's play, Midnight in a Clearing with Moon and Stars, are not all that they seem.
The naturally liberal instincts of bohemians soon become subsumed by hypocrisy, which is heightened by shared schadenfreude of the most extreme variety.
Even worse in Shawnland, like English-speaking Stasi or possibly McCarthyites who are madder than the originals, not only do citizens delight in news about the deaths of rivals, colleagues and even friends but resort to killing them to make ends meet, or possibly just for fun.
Even Sinéad Matthews as kindly, humane but deeply depressed Jane supplements a meagre income from the unfashionable club of the title by spending her spare time "targeting" or, in blunter parlance, committing state-sponsored murders.
Wallace Shawn has written a gripping, wordy play that should make every audience member stop and reflect on the society that we are collectively creating. That makes Evening at the Talk House an important and intense but still witty play, which may not appeal to all tastes but is a valuable addition to the canon of the modern WS.
Reviewer: Philip Fisher