every seven years
Jack Fairey
Bedivere Arts Company
Jack Studio Theatre
–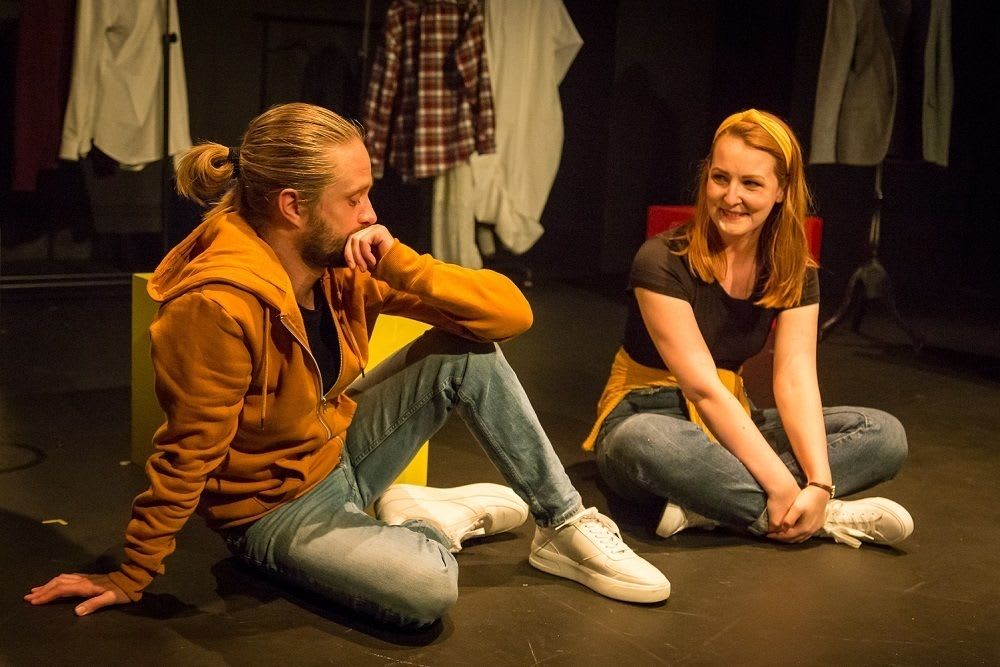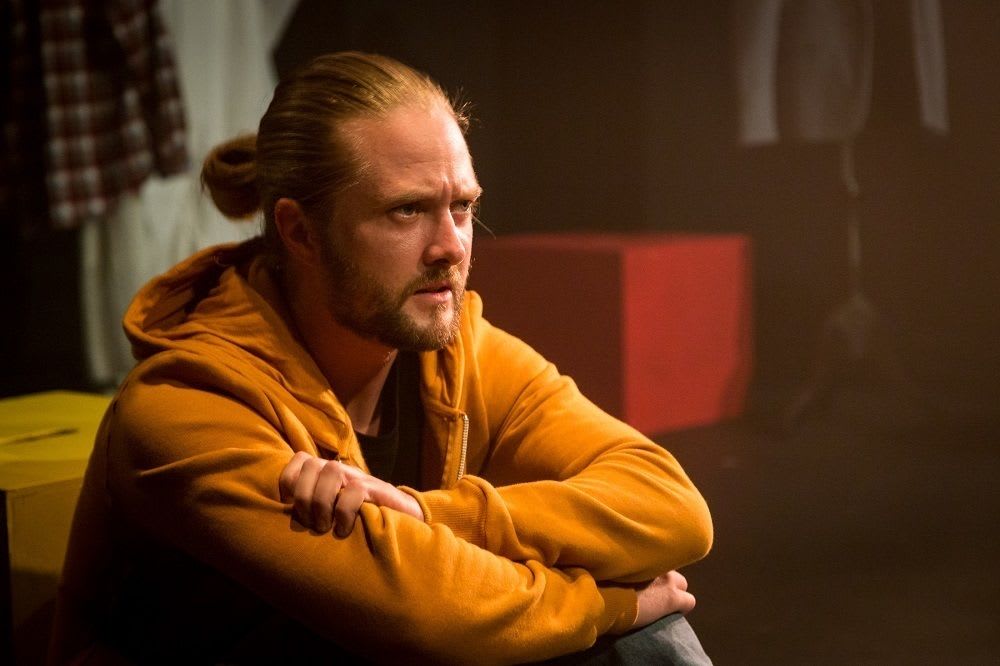 A true friend is the one who walks in when everyone else walks out, someone who knows you so well they can judge between caring enough to tell the truth and caring enough to spare you the truth.
Jack Fairey's new play takes a look at the architecture that sustains such friendships by looking at the lives of Polly and Marcus (Laura Hannawin and Jack Cameron) through a series of snapshots taken at seven-year intervals.
Predicated on the biological phenomenon of cell regeneration providing an entirely new body every seven years, we see the pair evolve over time. They become friends at fourteen, take their early steps into adulthood at 21, become mutually complicit when the stakes are raised as they approach their fourth decade, and so on.
From the outset, we see their weaknesses. Marcus is timid and emotionally mute whilst Polly is pushy and talkative though equally won't commit—tell me what to do and I'll do it, she says throwing responsibility onto others but not onto herself.
Through all their years of camaraderie and chatter, meaningful communication is in short supply, compromises are made and topics evaded and avoided. Across the decades, there remains an elephant in the room and when things come to a head, the pair couldn't be less prepared or handle it more ineptly.
I want to be clear here, Fairey's play is engaging. Looking at the pair through the epistolary window, if you will, gives an interesting perspective on the self-termed 'best friends' since to the viewer, their relationship falls short of that definition. Even so, things niggled.
From early on, I found it difficult to square the pair being such close friends for so long and never having had the right moment or an over-sufficiency of Dutch courage such that the unspeakable gets said. Particularly with forthright Polly.
When events cause Marcus and Polly's friendship to tip over into new territory, the shallows making way for some hard talking, the action moves on seven years and the deflation is like a missed penalty that doesn't recover with the reveal in the final section.
For all their cell growth, neither seems to grow a backbone and, even with the pair reaching 42, Fairey bails too early. The premise for the play is a winning one and the seven-year snapshot is an effective device for moving the action forward, however the consequence is that it barely scratches the surface.
Our physiology from scalp to toenails may be reinvented every seven years, nonetheless we carry the only-increasing burden of our cumulative history around with us just the same, and that defines us much more than growing pubes or developing a middle-age spread.
I get that life is a continuum but it has plateaux. This play ends on an ellipsis and Polly and Marcus could be more interesting and likable if we had the satisfaction of not only seeing them in transit.
Notwithstanding my difficulties with every seven years, I found in it a call to screw your courage to the sticking place that is all the more resonant because of the pandemic. Life is too short to be a bystander watching opportunities pass us by.
Reviewer: Sandra Giorgetti