Everything Is Illuminated
Simon Block, based on the novel by Jonathan Safran Foer
Hampstead Theatre
(2006)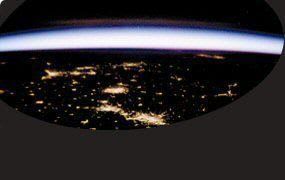 Jonathan Safran Foer's novel has already achieved cult status as a result of its intoxicating balance of high comedy and heart-rending pathos. Liev Schreiber has recently turned it into a very entertaining, small-scale movie starring Elijah Wood and now Simon Block has adapted it for the stage under the direction of Rachel O'Riordan.
This is quite remarkable, since the book has few qualities that lend themselves to adaptation, especially for this medium, which naturally requires far more action than the novel can ever offer.
The point about Everything Is Illuminated is that it is such a strong work that its quality will shine through and audiences fall in love, even in a version that has a few minor limitations.
The fun starts early, as a character with the same name as the author arrives in the Ukraine on a quest for his roots. The difference this time is that where most books about such searches are irredeemably earnest and often dull, Everything Is Illuminated starts as the ripest of comedies from the moment that we are introduced to sex-obsessed but good-natured Alex and his grumpy, foul-mouthed grandfather, who symbolically wishes to be blind.
This pair are reluctant tour guides for the would-be writer. Alex, played with great wit by Craig Parkinson is a translator whose English is so execrably bad as to be absolutely hilarious, especially as his circumlocutions become increasingly eccentric.
He soon begins to build an odd bond with his American counterpart that is helped rather than hindered by the cultural and language differences between them. Quite why it was decided that Patrick Kennedy would play Jonathan as Woody Allen is not explained but while this can detract from the plot, it does not spoil the evening.
This ill-matched trio, accompanied by the lovable canine Sammy Davis Junior Junior ("grandfather's seeing-eye bitch") sets off in search of a village that disappeared during the war, courtesy of the Nazis as well as the local Ukrainians who buried its memory to forget their own complicit guilt.
Up to the interval, the play is an epic, comic road movie on stage with the typical Ferrari or Jeep replaced by a burned-out hulk that is perfectly cast for the part by designer Anthony Lamble.
After the audience have enjoyed their drinks and a chance to reminisce about the fun that they have had, Jonathan Safran Foer's story becomes dark with the introduction of a crazy Old Woman.
Gemma Jones relishes this small part, playing the one woman memorial to a slaughtered village. It is her recognition of Alex's grandfather that completely changes the tenor of the evening. David Ryall gives a superb performance as the old man who is a perfect foil to his grandson in the first half and then takes on a completely different character as his past is revealed.
Most of the remaining parts including Brod, the progenitor of the author's clan, are played by Denise Gough who thereby shows great versatility as a character actress.
Simon Block manages to capture much of the pleasure of the book, although the adaptation is a little sloppy in parts, especially with his indecision as to whether to include or ignore the colourful character of little Igor.
This adaptation though, scores highly on two different counts. As in both the book and the film, it is extremely funny especially when Alex is talking in his rarefied version of English. It also proves to be a moving memorial to the many Jews who died in Ukraine during the Second World War.
Thus, Everything Is Illuminated can be highly recommended in every medium that it has so far reached, including this stage version. One can hardly wait for the opera!
Reviewer: Philip Fisher