Evita
Lyrics by Tim Rice, music by Andrew Lloyd Webber
Bill Kenwright by special arrangement with The Really Useful Group
Sunderland Empire
–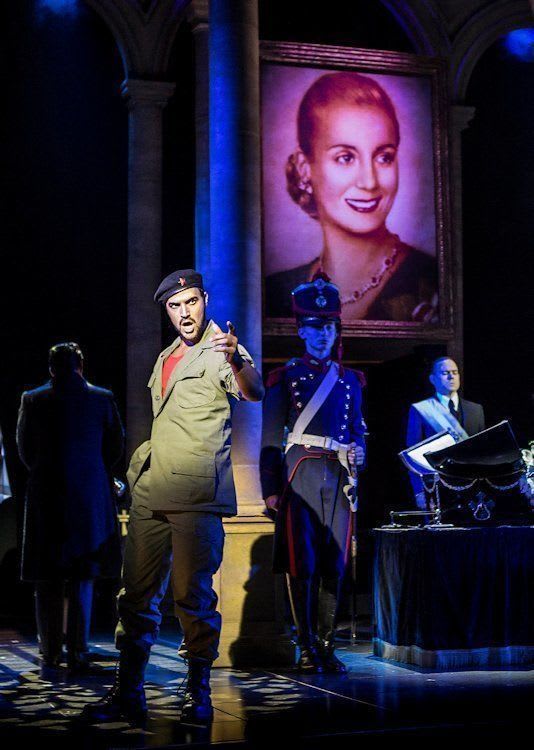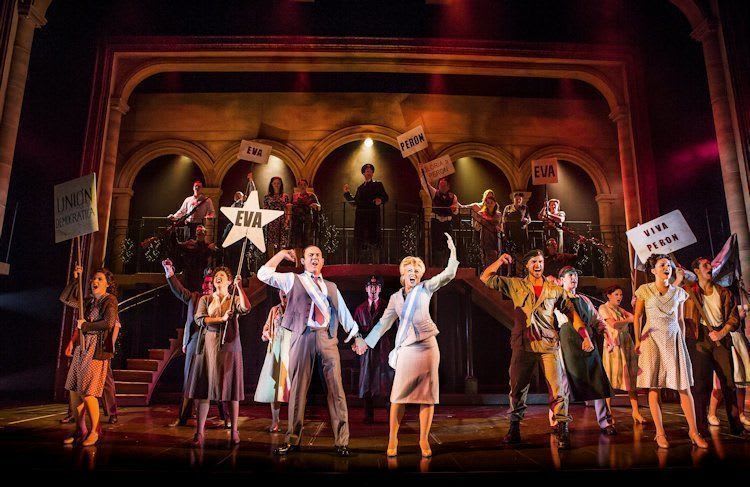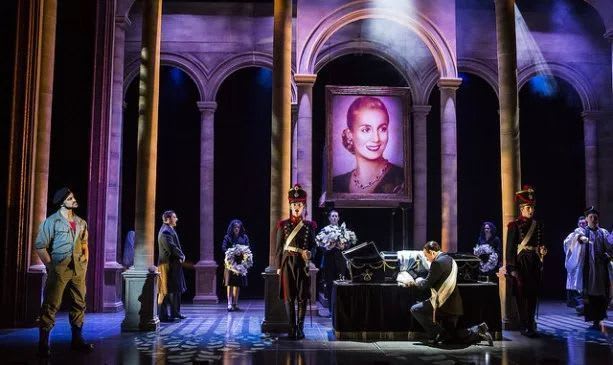 At the interval, it suddenly occurred to me that the majority of those on stage had not even been born when Evita was first staged in the West End. That was in 1978, so the show is now approaching its fortieth birthday.
That was also the year I first saw it. I also saw—and reviewed—it in 2009. And it's about Eva Perón who died in 1952, 26 years before the first performance, and follows her story from the age of 15 in 1935.
This seeming obsession with time does have a point, for its passage does affect our perceptions. When I first saw it, what was a revelation to me was the fact that these big names of British musical theatre, Rice and Lloyd Webber, having already portrayed the last days of Jesus in Superstar, should now take on an overtly, almost contemporary, political subject, something which had up till then also not been considered suitable for a West End musical.
By 2009, my response to the piece was totally focused on the character, seeing it as a picture of Evita the person.
It was the modern political resonance which hit home with me in the latest production. Whereas the public outpourings of grief over Evita's death and her almost sanctification had originally seemed rather a Latin (or even specifically Latin-American) thing, now we are reminded of the public reaction to the passing of Diana, Princess of Wales. Where the Fascism of successive Argentine governments and the linkage (in the "Rainbow Tour") with Franco seemed a thing of the past, now we have a resurgence of the far right all over the world, even in Europe. And where once the rise of an actress to political prominence would have seemed a one-off, now we have a reality TV "star" becoming President of the United States.
Resonances indeed!
But of course the characterisation is still there, adding its richness to the performance.
But what of the show itself and the performance? It is directed by Bob Tomson and Bill Kenwright, with choreography by Bill Deamer and design by Matthew Wright, and is based firmly on the original, which was directed by Harold Prince and choreographed by Larry Fuller, but with the new team bringing their own creativity to bear, developing rather than replacing the original.
The music, with its mixture of church music, Latin American rhythms, ballads (including Magaldi's somewhat overwrought "On This Night of a Thousand Stars") and hard rock, is as compelling as ever, and the way in which Lloyd Webber blends them is powerfully effective. Che's sarcastic "Oh What a Circus" breaking into the "Requiem for Evita" is a fine example of the sudden shock that a collision of two musical styles can produce.
And the performances, quite frankly, are superb. Emma Hatton, who plays Evita, did not appear, nor did her understudy. Instead we had Natalie Langston, who normally plays the Child's Mother but is listed as playing Evita "at certain performances." We were not, however, short-changed by this for she was as comfortable and capable in the role as if she played it always.
The cast also includes Gian Marco Schiaretti from Italy who is making his UK debut as Che.
The whole company proved yet again my oft-repeated contention that we have real strength in depth in British musical theatre in terms of talent, commitment and sheer energy.
There's a cast of nineteen (twenty if you include Miss Hatton), along with two teams of children who alternate performances. There's also an orchestra of nine musicians under MD/conductor David Steadman.
So it's an almost forty-year-old show, telling a story which was 26 years old when it was written, performed by a cast, the majority of whom were not even born when it was first staged, and yet it is still has a very contemporary impact. It is a show that is well worth reviving and very well worth seeing.
Reviewer: Peter Lathan