Fake it 'til You Make it
Bryony Kimmings and Tim Grayburn
Traverse Theatre
–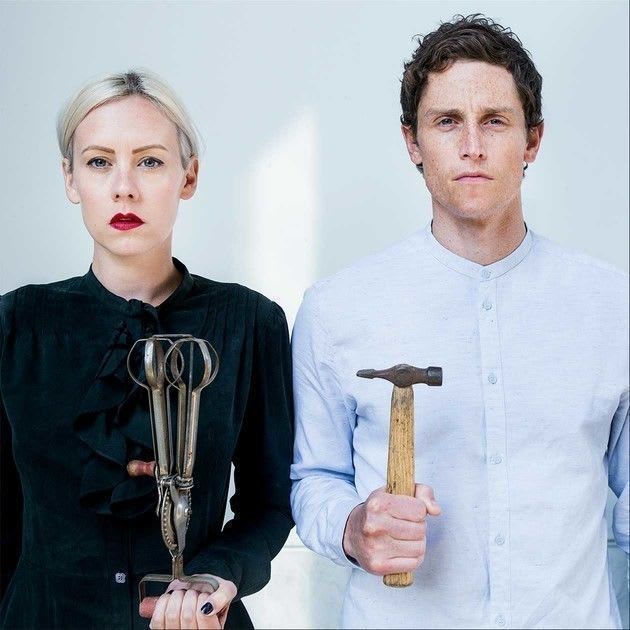 Shows do not come more personal than Fake it 'til You Make it. For 70 minutes, pregnant performance artiste Bryony Kimmings shepherds her boyfriend, Tim Grayburn, through a show about his clinical depression.
While she is a typically happy-go-lucky performer, he was an advertising executive who secretly suffered from the illness. His bravery in appearing on stage is commendable, although this was slightly tempered by the cover of a wacky selection of head and facial coverings.
This shy man's secrecy was so complete that even the partner who shared his life and home was unaware of a problem until she spotted some prescription medication when borrowing a hold-all.
Tim's history and particularly his experiences when suffering form the basis of a show, which one hopes will have a happy ending since the impressively energetic Miss Kimmings is expecting their son in three months' time.
The performance itself is an eclectic mixture of narration, song, dance and recorded testimony that builds into a comprehensive view of depression and the side effects of drugs that can combat it.
The event itself can feel a little amateurish at times, since, while Miss Kimmings is a consummate performer, her partner, despite giving up the day job, is still in the beginner phase of his artistic career.
Even so, this piece is an important contribution to the Festival Fringe and could well help some depressive alpha males to acknowledge their problems and help themselves to commence much-needed treatment.
Reviewer: Philip Fisher