Fallout
Sadie Jones
Chatto and Windus £14.99
408 pages
Released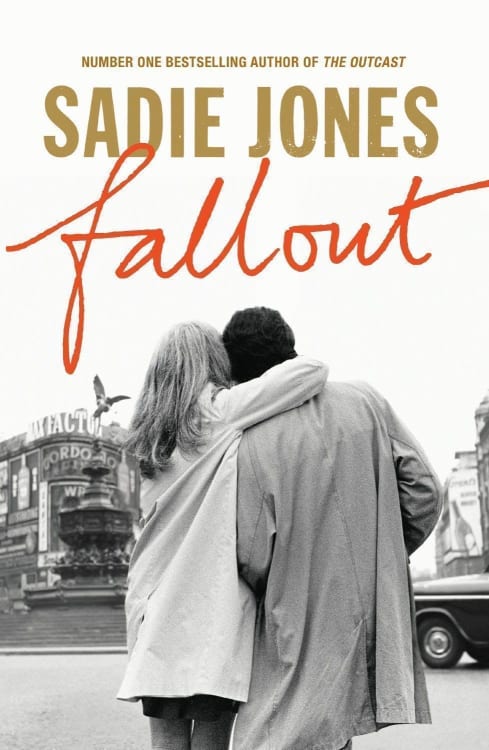 Given that literally thousands of novels are published every year in the United Kingdom alone, it is always somewhat surprising that so few are set in the world of theatre.
Many actors, directors and playwrights seem inclined to write biography, autobiography and assorted types of memoir but neither they nor those who devote their lives to the novel form seem tempted to take on what ought to be an enjoyable and popular exercise for all concerned.
William Boyd's Waiting for Sunrise proved that mixing history with theatre can result in something really special and the highly-rated Sadie Jones attempts something similar.
However, where Boyd took his characters back to the era of the Great War, Miss Jones opts for a very different era, the 1970s when every bright youngster wanted to rebel.
For those with university education and a modicum of parental funding the theatre seemed an obvious outlet and numerous companies such as Hull Truck and Joint Stock (later succeeded by Out Of Joint) built up popular followings.
It would be invidious to suggest that any of the characters or companies in Fallout were based on anybody that has actually lived but one does wonder whether a central London warehouse theatre named The Depot might have been influenced by the building currently curated by Josie Rourke?
This novel primarily follows the fortunes of a quartet of bright individuals in their early 20s, as they seek fame and fortune in the notoriously fickle trade of presenting dramatic arts on stage.
Luke is a one-off, a working-class lad whose mother had spent the whole of his life in a Northern asylum. For whatever reason, the youngster was consumed by a love of plays, although his Polish father did nothing to encourage the enthusiasm and, as the novel opens, he has never seen a play in performance.
Paul wants to be a producer but is struggling to find a play or outlet. His first meeting with Luke occurs during another unavailing search but at least gets the pair closer to Leigh, a young woman with whom they eventually set up a typically 1970s theatre co-operative, Graft.
Separately, we follow the fortunes of Nina, an actress with a Chekhovian name that might not be wholly coincidental. She is the daughter of another actress who never made the grade but hankers after the vicarious pleasure that might accrue if Nina ever hits the heights.
Through 400 pages, Sadie Jones follows the ups and downs of this group as they plough their furrows everywhere from converted halls to the West End and even Broadway.
Those that pick up this volume will be delighted by some of the detail regarding the theatrical world of the 1970s and might find many of the characters and situations instantly recognisable either from their own experience or their reading/theatregoing.
Inevitably intermingled with the business is love and that's where some might bridle. It is perhaps unfortunate that all four characters suffer from terrible insecurities and their love lives can be overly lurid.
Even so, Fallout is a well written and researched novel that should be high on the list of books to read for everyone who has an interest in theatre and recent theatrical history.
Reviewer: Philip Fisher