The False Servant
Pierre Marivaux, in a new translation by Martin Crimp
RNT Cottesloe
(2004)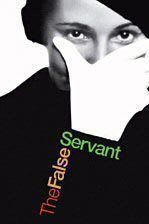 This 280-year-old comedy is something of an oddity, if nothing else as its protagonist, causing incredible mischief is a transvestite, young Chevalier, played by Nancy Carroll.
The cross-dressing is a ruse to catch out Anthony Calf's caddish suitor, Lélio, whose sole interest is her million-plus francs a year.
The action takes place in a wonderful art deco, ice palace of a chateau designed by Paul Brown, an old collaborator of director Jonathan Kent, late of the Almeida. The opaque walls mean that actors can spy on each other and the audience can see trouble approaching, as it does so often.
The chateau belongs to a rich but lonely Countess (Charlotte Rampling) who is desperate for love. So much so that she is almost wooed by the odious Lélio (after her money) and the girlish Chevalier (trying to save her from Lélio).
The action is carried forward well by the supporting characters. Adrian Scarborough is as funny as ever playing Trivelin, a man whose entrance is made along the length of Row B of the stalls.
He is a gentleman by birth, who has drunk away every penny of his past glory without regret. Now, in his plans to make money, he is as brash as a Frankie Howerd servant.
He is supplemented by a quartet of singer-servants as well as David Shaw-Parker as Frontin and David Collings as Arlequin, the latter crucial to the plot in his drunken ramblings.
In Martin Crimp's new translation, the language is as sharp and witty as one would expect, packed with double entendres as the plot is with double crossing. Its twists can be predictable but in the incisive investigation into love and money, many of Marivaux' well-aimed arrows hit home .
Nancy Carroll's well-played Chevalier wins with her dramatic revelation in the end but not before she suffers a few comedic disasters as she bravely toys with Eros and Mammon.
Reviewer: Philip Fisher