Family Album
Alan Ayckbourn
Stephen Joseph Theatre
Stephen Joseph Theatre, Scarborough
–

Listing details and ticket info...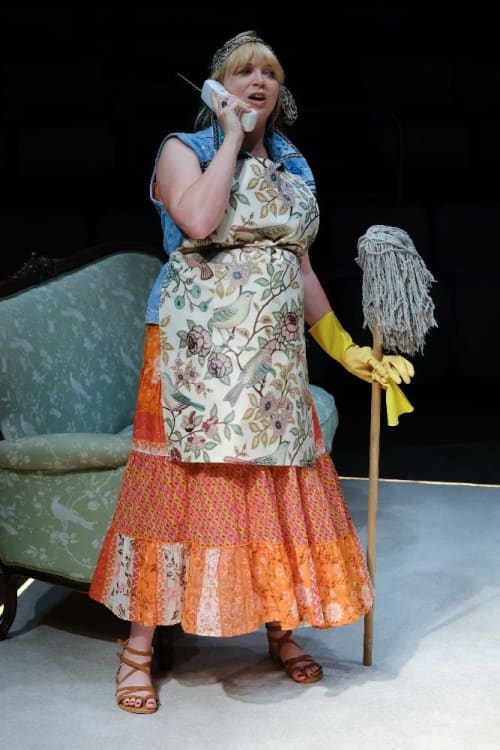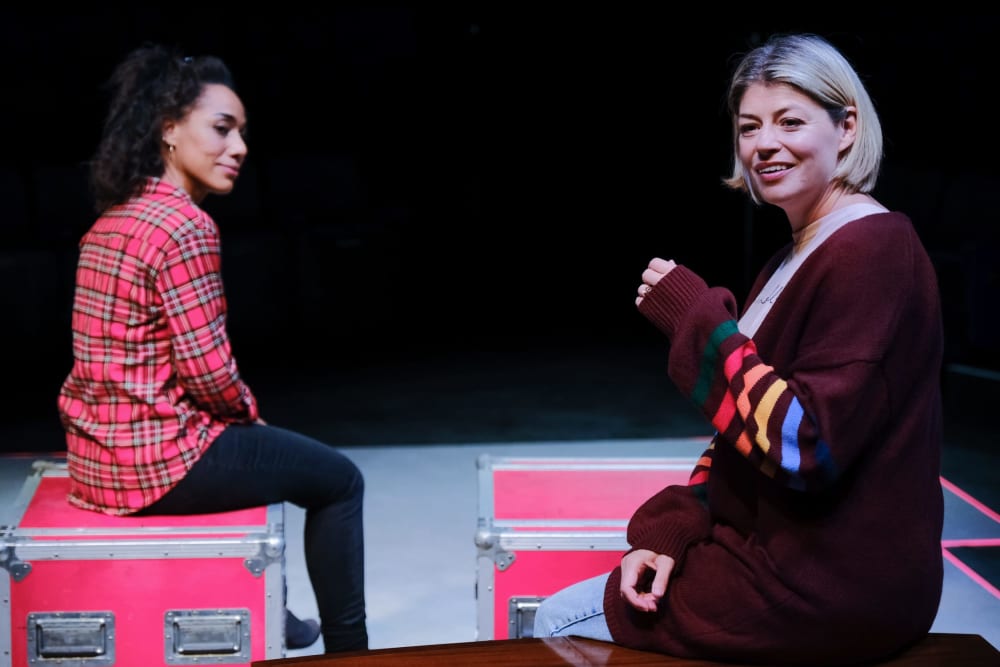 Sir Alan Ayckbourn has long been a national treasure and nothing seems able to stop Britain's most popular and prolific living playwright. Although now well into his 80s, the doyen's play count still exceeds his age since Family Album is number 87.
Played in-the-round in front of a live audience at his favourite Stephen Joseph Theatre in Scarborough, the structure of this drama is pure Ayckbourn, even if thematically it is less uncharacteristic. Three stories, set in the same London living room across a period of 70 years, intermingle and overlap during a running time of 95 minutes.
We are initially introduced to Georgia Burnell as Peggy, a traditional middle-class housewife, and Antony Eden in the role of her tedious RAF veteran husband John. His views on womankind can politely be described as unreconstructed and, in the fashion of the era, he entertains himself and make sarcastic comments, while the little lady skivvies for England and tries to humour him.
We first meet the couple on the day in 1952 when they finally move with their two children into a new home after many years living with her parents. As the move is taking place and causing friction, in the same room 40 years later, Frances Marshall's blowsy, desperate Sandra is holding a 10th birthday party for her daughter Alison, simultaneously carrying on an unpleasant telephonic argument with her absentee schoolteacher husband who is fairly obviously more enamoured of the new music mistress than the old wife.
Marital bliss is best demonstrated by the third group who are living today. Elizabeth Boag plays the aforementioned Alison who is joined by her wife, portrayed by Tanya-Loretta Dee, as they prepare to move out of the same family home leaving behind unwanted furniture and equally undesirable familial memories.
Weaving his three stories together, Alan Ayckbourn eschews his trademark comedy, although there is one long-running gag which is only explained in the final moments. Instead, he has created a psychological drama with feminist overtones in which women really do get the short end of the stick until they are finally allowed to dispense with men forever.
Family Album, as so often directed by the playwright himself, can feel relatively mild compared to so much contemporary theatre but makes some perceptively telling points about the raw deal that women got in this country both in the years after the Second World War and, despite their supposed liberation, much more recently.
Reviewer: Philip Fisher