The Fantasticks
Book and lyrics by Tom Jones, music by Harvey Schmidt
Duchess Theatre
(2010)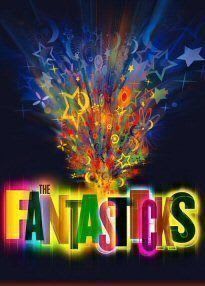 The Fantasticks is New York's equivalent to The Mousetrap, the show that runs forever. Off-Broadway, it is proudly celebrating its Golden Jubilee this year, while clones are playing around the globe.
The belated West End debut at the lovingly refurbished Duchess Theatre (with its shining new facade and toilet facilities that could grace a 5* hotel) is a cultural hotchpotch since an American romantic comedy based on a French story (by Cyrano man, Edmond Rostand) appears under its Japanese director Amon Miyamoto with an English cast.
The book mixes twee romance between an unbelievably wholesome couple with camp comedy and just a hint of allegory. It is heavily theatrical, with constant textual allusions to Shakespeare and themes that are borrowed, inter alia, from Hamlet, A Midsummer Night's Dream and most of all, Romeo and Juliet.
Matt and Luisa, played by a pair of lovely singers Luke Brady and Lorna Want, are the perfect teenaged couple. However, the next door neighbours are kept apart by their comically feuding fathers (Clive Rowe and David Burt) and a high wall.
Like so much in this production, the wall is invisible, played by a Mute mime artist, Carl Au. The bare stage looks like a miniature baseball diamond flanked by a dozen audience members, a pair of whom get embroiled in the drama each night.
The plot twists during 2½ hours are rarely surprising. Boy and Girl are kept apart as absence makes hearts grow fonder. They are thrown together so that familiarity can breed contempt, then go out into the world to grow up and realises that love conquers all. The clichés are not chosen entirely accidentally.
The simple story lines are then subverted by the transformation of Hadley Fraser's ultra-charming bearded narrator into El Gallo, a cod-Spanish cod-baddie. He enlists a couple of English clowns played by Paul Hunter and the venerable Edward Petherbridge. They do their thing much to the audience's amusement, though with scant regard for the underlying plot.
This can be silly but does make a few points about aspects of love and generational warfare. To give away the ending would be not so much crass as wholly unnecessary.
The Fantasticks is choreographed to romantic musical standards, the best known of which is the opener, Try to Remember, nicely crooned by Fraser.
Beyond that, the most memorable are Much More, Round and Round and The Abduction Ballet which between them allow the two young performers in particular the chance to show off nice singing voices and even advance the plot a little.
Whether this multicultural version has what it takes to arouse London and fill the Duchess for decades might be open to doubt but then, in 1960, the odd New York critics might have failed to recognise what was destined to become the longest-running musical of them all.
Reviewer: Philip Fisher