Fashion Freak Show
Jean Paul Gaultier
TEG MJR in association with TS3, RGM Productions and Avex Entertainment
Roundhouse
–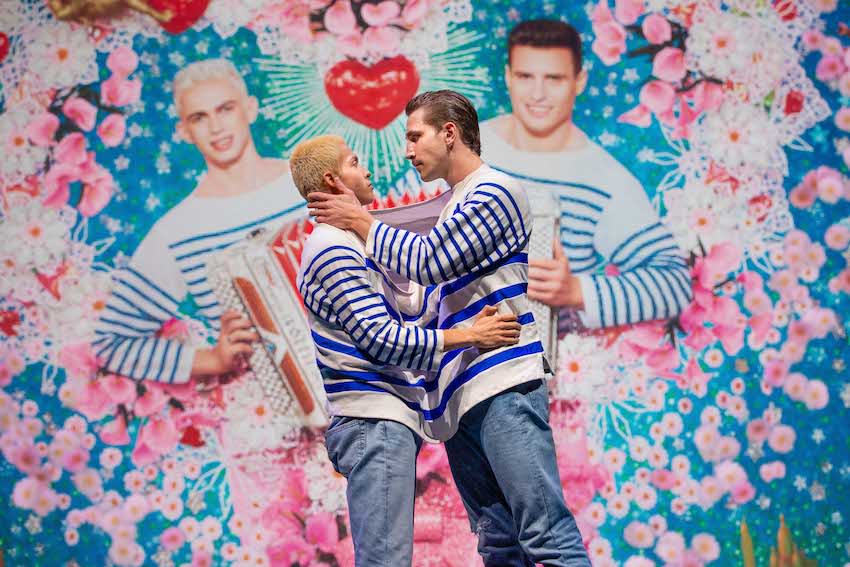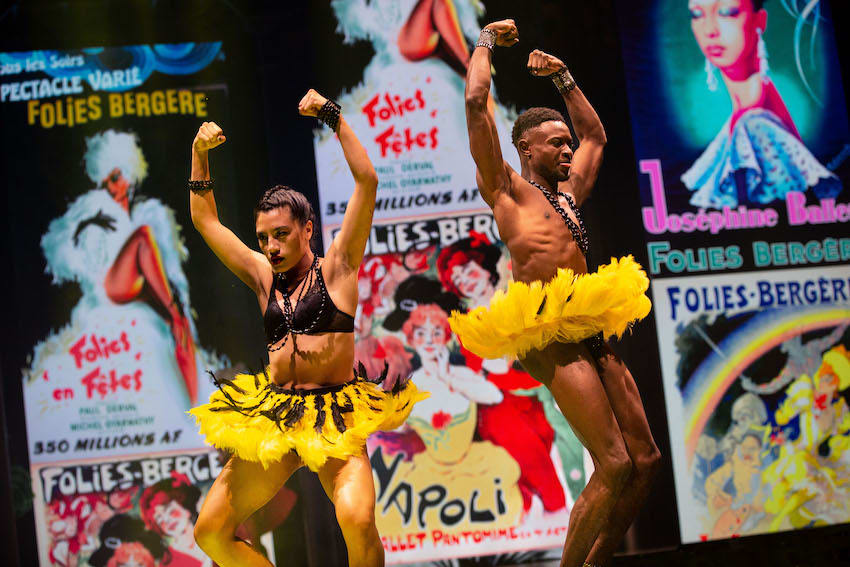 An earlier version of this extravaganza was seen at the Queen Elizabeth Hall back in 2019, pre-COVID, but it is a show that doesn't stand still in any sense. I didn't see it then so I can't note the changes, but though it has the same overall shape, its vitality and chutzpah make it seem new minted for the current cast.
It is the very personal creation of Jean Paul Gaultier. With his collaborators (who include the late Tonie Marshall as co-director and choreographer Marion Motin, along with lighting and video designers and technicians), he has created a live entertainment that draws on the span of his personal and professional life from his gender reassignment of his teddy bear, by adding the forerunners of Madonna's breast cones, to his latest creations to celebrate what has influenced and excited him.
It is part-revue and part-exotic catwalk, a sharing of pleasures and of personal tragedy that is performed by a company of talented dancers and acrobats.
Moving on from teddy bear Nana and his games with his grandmother's corsets, the film Falbalas gave him his first glimpse of couture, whilst the Folies Bergère and catching one of Josephine Baker's final performances had their influence, reflected here in a female and male couple in Baker's banana skirt here done in feathers.
In 1970, when only 18, he began working for Pierre Cardin and the enfant terrible of the catwalk starts to make a mark. Here there is a recreation of his first show as his own label in 1976, complete with its backstage chaos, followed by the caustic comments of the Fashion Police from caricatures of Anna Wintour and Karl Lagerfeld.
Now there is a succession of often self-satirising creations as the show moves through Gaultier's decades in high fashion.
There is an intriguing pas de deux when Jean Paul meets his life's great love, Francis Menugue, in 1975. Two men dance wearing his signature blue and white striped marinière, then somehow we find them both sharing one garment.
Later, when it is discovered that Francis is HIV positive, there is a striking solo to Cole Porter's "I've Got You Under My Skin" that goes from a celebration of sensuality to suggesting the pain of his tragic death and is followed by a video of Act Up action and a strong plea for safe sex with condoms handed out to the audience.
Along with the Folies Bergère, Gaultier acknowledges the influence of Todd Browning's Freaks and The Rocky Horror Show on creating this transgressive extravaganza. With his designs demolishing gender convention and bold sexuality, he demands that you see the beauty in everything, and, in sections called "Plastic Fantastic", he satirises the excesses of plastic surgery.
With a playlist curated by Nile Rogers that ranges from Grace Jones and George Michael to the Sex Pistols and Frankie Goes to Hollywood—there is a particularly vibrant presentation to "Relax!", its bold choreography subverted by small Tom of Finland drawings in the decor. This is the music (often British) that Gaultier has lived his life to, something that many in the audience will share with him. Live segments aren't always performed or miked as well as they could be, but with so much to look at, not just the hundreds of costumes but lovely performers, you hardly notice.
This is camp, life-affirming and great fun. It is Jean Paul Gaultier offering himself with love and a big wink. Just enjoy it!
Reviewer: Howard Loxton