Father the Father
Gilly Campbell
Prime Cut Productions
The MAC, Belfast
–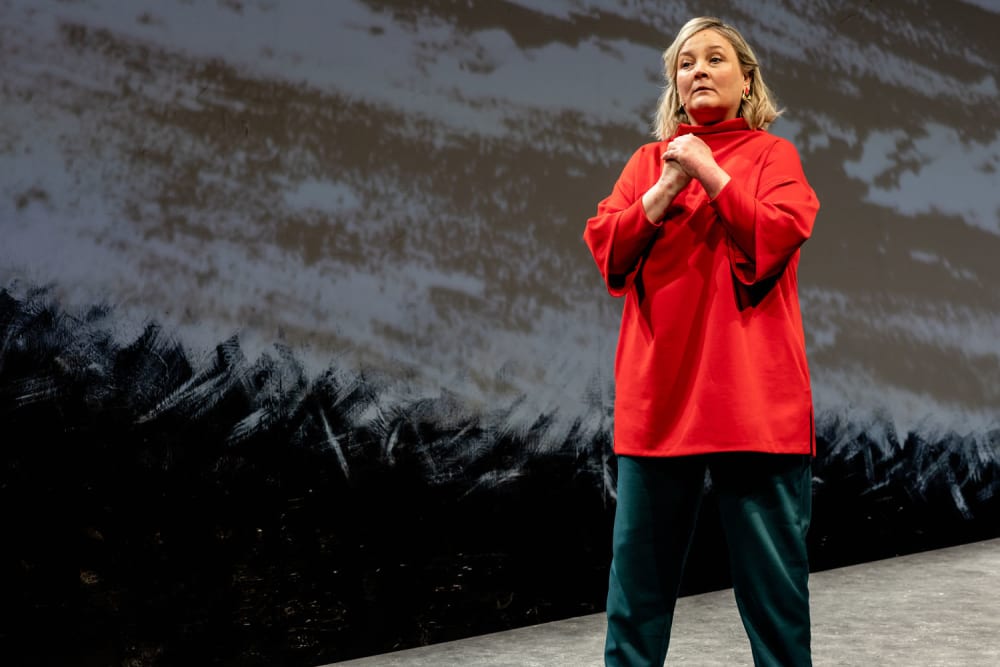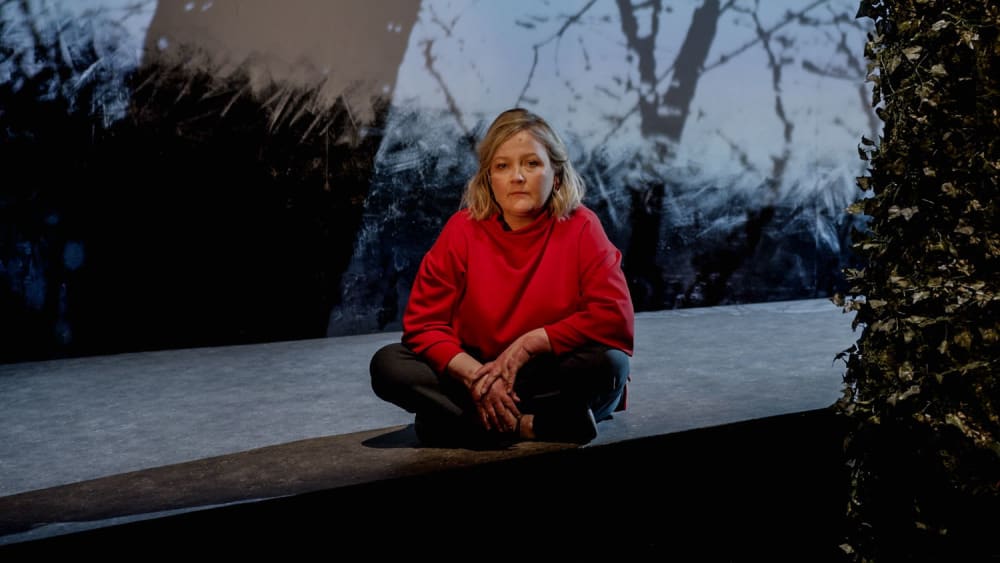 A compelling monologue about an abandoned daughter's search for her absentee parent, Father the Father from Prime Cut Productions in Belfast's The MAC marks an impressive debut by Gilly Campbell. One that is all the more poignant and powerful for its lack of sentimentality, candid honesty and timely relevance.
Currently Head of Community Arts and Education with the Arts Council of Northern Ireland, Campbell's first play is based on her own experience forensically tracking down the father who had "disappeared himself" and abandoned her at birth.
A straightforward autobiography cast as guileless confession and self-therapy, not far beneath the surface of Campbell's crafted, often poetic, language are murky and dangerous undercurrents of denied belonging, neglect, betrayal, shame and legacy that chime all too discordantly with Northern Ireland's current, woefully predictable violent identity spasm.
Campbell's focus on her remembered self deftly keeps larger themes at arms' length, an approach echoed by director Emma Jordan who discretely frames Abigail McGibbon's Daughter always in medium- or long-shot, never in close-up. Intimacy, but at a distance. An apt visual metaphor for the sense of dislocated connection that comes with the eventual discovery of the long-absent father in his grave.
Following her recent tour de force in David Ireland's Sadie from Belfast's Lyric Theatre (available on BBC iPlayer), McGibbon again shows herself as an actor of considerable range, capable of creating a rich inner life that matches vulnerability with strength, precision with subtlety, judiciously underplaying moments of heightened emotion and never asking for sympathy.
The glancing nod towards Godot of Ciaran Bagnall's set—a blasted, ivy- and moss-covered oak looms over a grey, gently offset corridor buttressed by video projections and bathed in midnight blue accented by subliminal mercury-bright flashes of light—adroitly matches mood and tone. As does Katie Richardson's electronic sound design throbbing and pulsing throughout, if occasionally a little too obtrusively.
Compact and concentrated, Father the Father sets expectations high for Gilly Campbell's next play.
Reviewer: Michael Quinn