Fatherland
Scott Graham, Karl Hyde and Simon Stephens
Lyric Hammersmith
–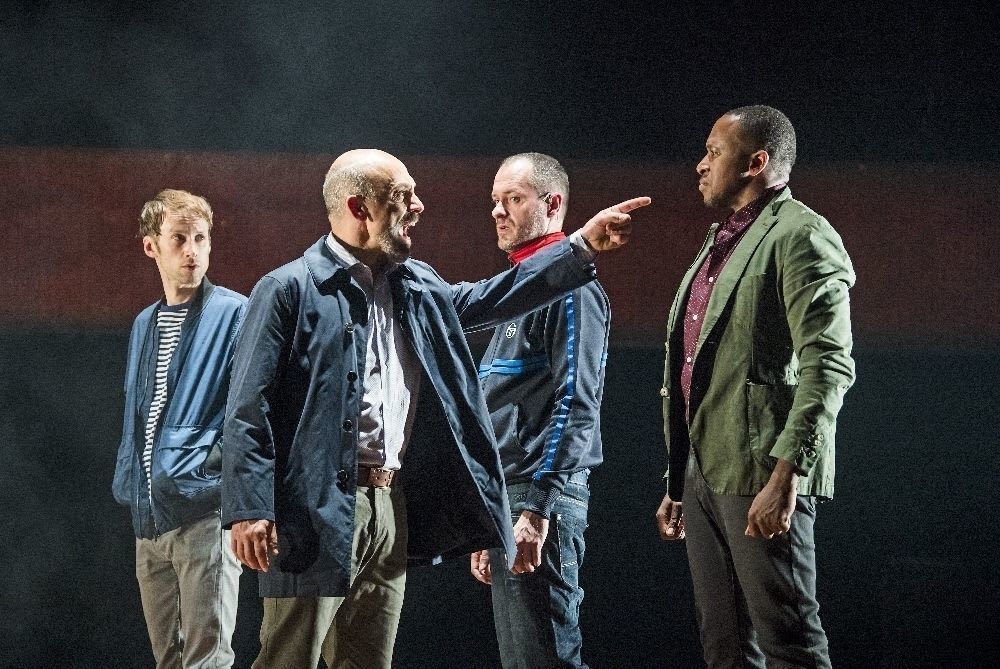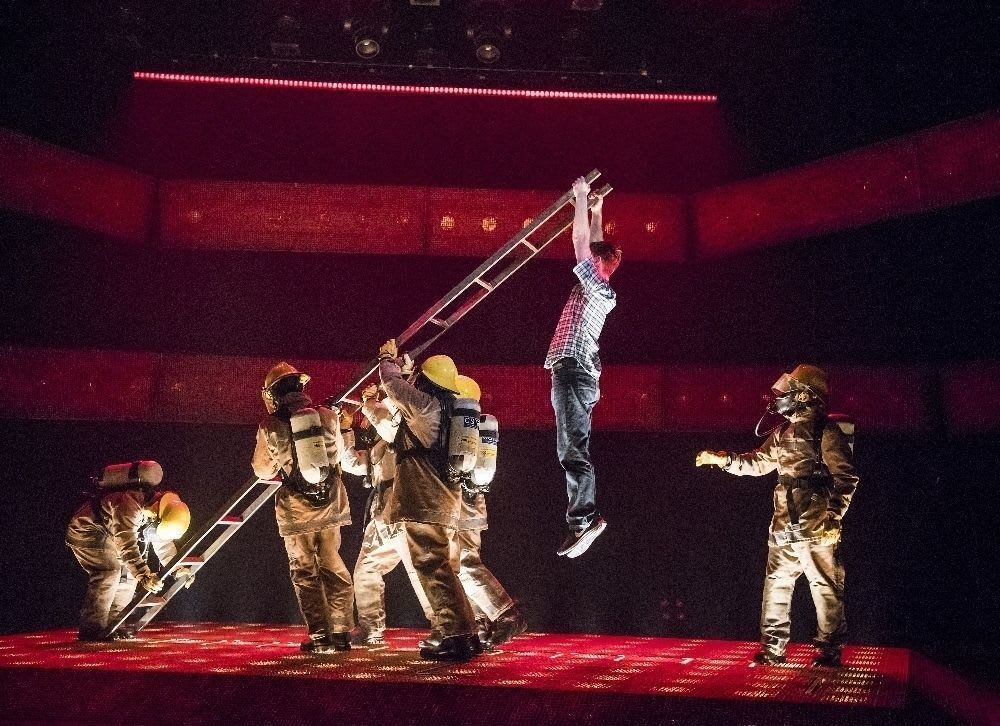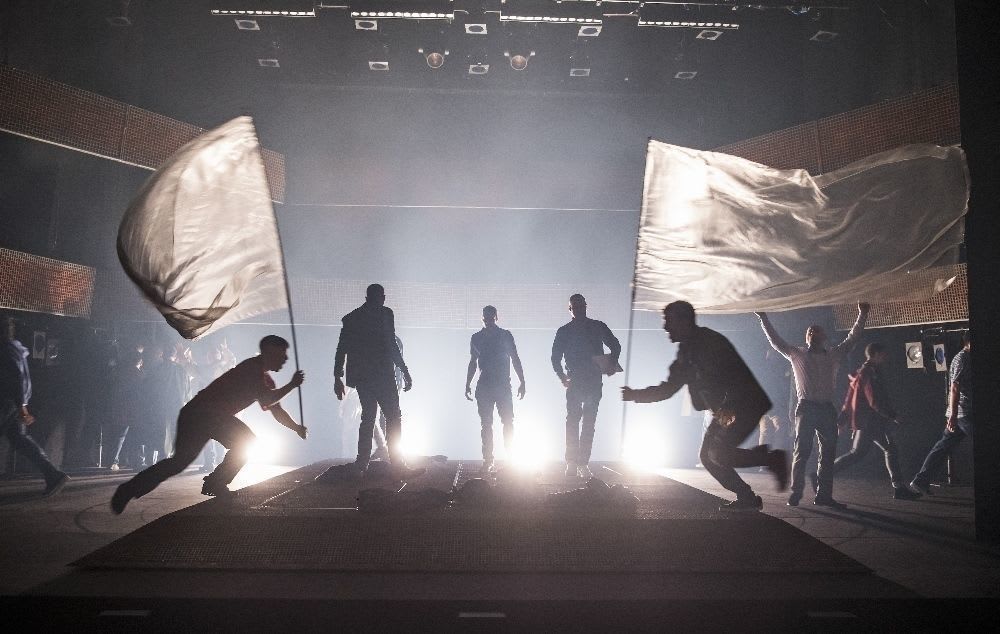 Fatherland is a devised collaboration between three highly regarded theatre makers that uses verbatim theatre techniques to take the temperature of the male working class today.
Director Scott Graham, musician Karl Hyde and wordsmith Simon Stephens, respectively played on stage by Declan Bennett, Mark Arends and Nyasha Hatendi, called on friends and family in their home towns of Corby, Kidderminster and Stockport to build up a bank of opinion. There, the victims were interrogated regarding their feelings about their own fathers, their personal status as fathers and, by extension, their lives.
Towards the end, possibly in an attempt to find more substantial material, the tables are turned and the interviewers begin to reveal their own confessional answers to some of the more direct questions. There are certainly some characters in the show, particularly a man to whom violence appears to be second nature, along with some sensitive souls willing to bear their souls in the name of art. Most though are ordinary blokes whom you might meet in the local pub, should you happen to frequent such establishments in any of the three towns.
Rather than a simple linear Q&A, the results are presented in a heavily edited and inter-cut version, the creative team trying to draw out themes and allow comparison between experiences, although the quick-fire changes can be confusing, diluting identification and characterisation.
More worryingly, the underlying script is very thin both in terms of volume and content. As compensation, under the skilled direction of Scott Graham, a number of theatrical techniques familiar to fans of his Frantic Assembly are utilised to spice up what would otherwise have been a bland and uniform evening. In particular, for long periods, those in the stalls are assailed by bright stage lights shining directly into their eyes, while song (more accurately chanting), movement and other visual/aural effects are employed to rather better effect, ensuring that the finale during which the cast is boosted by a couple of dozen extras is truly rousing.
About 75 minutes into the 90, Craig Stein in the role of an interviewee named Luke asks a question that has been courageously retained in the final script: "do you think that this is going to be in any way interesting to anybody apart from you?" He is a very perceptive man.
Reviewer: Philip Fisher