Fear Of Drowning
P R W Jenkins
Black Sheep Theatre
Chapter, Cardiff
–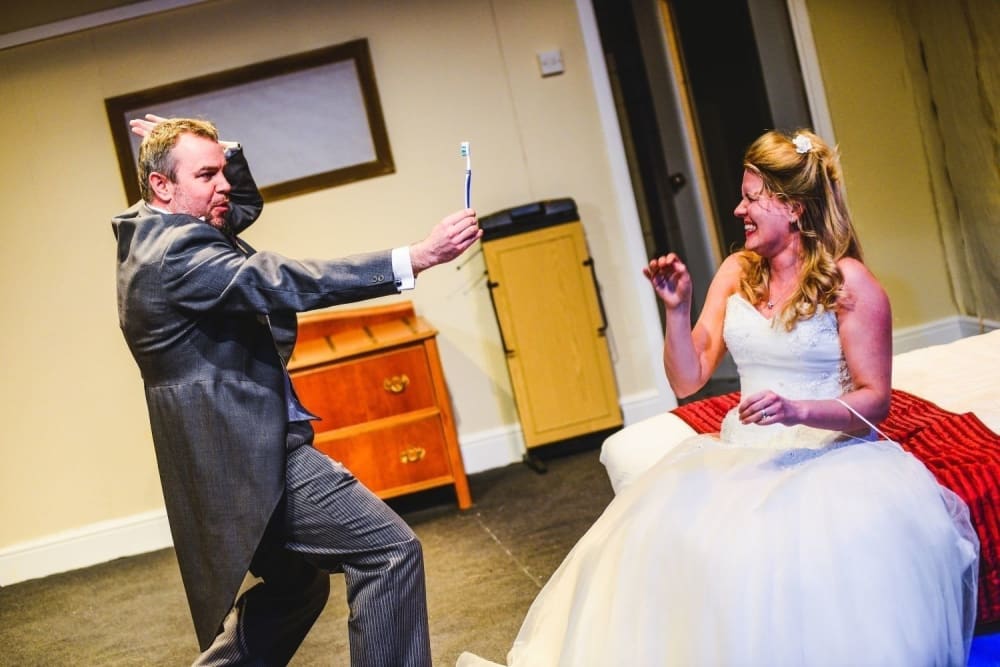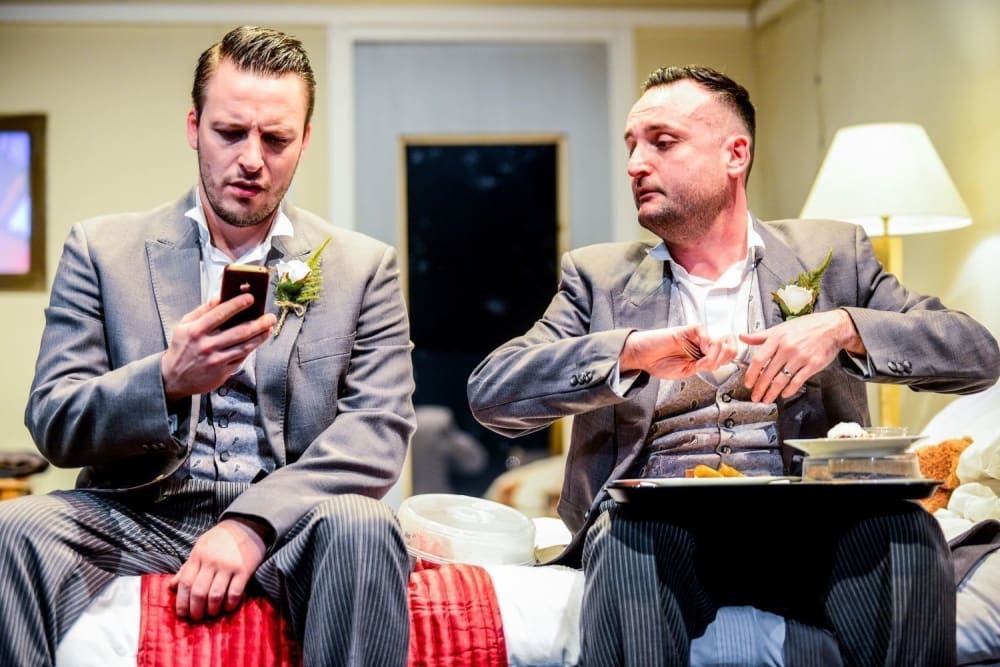 Black Sheep Theatre has picked an unfortunate time to launch a new comedy upon the world. Press night came hours after the sad passing of Victoria Wood was announced; I attended on the following evening, the shock news of Prince's death fresh in my mind. Thus, I expect that I wasn't the only audience-member who was not in the mood for light-hearted escapism. Luckily, Fear Of Drowning is nothing of the kind.
P W R Jenkins's play was a runner-up in the inaugural Wales Drama Award in 2012. Presumably it was this endorsement which enabled director Ryan Romain and producer Kate Perridge to attract increasingly elusive Arts Council of Wales funding for this, their company's first production.
An aquatic theme is evident from the off in Matthew Wright's sound design (nice to hear Smoke City's Underwater Love again), and the oceanic imagery projected on the back wall of Declan Randall's immaculate hotel-room set (complete with a bathroom which is essential to the narrative). As the action is about to commence, this is replaced with a video which appears to show a water-boarding taking place, with Welsh accents high in the mix, although the confession being sought is apparently nonsensical.
The action proper begins as a woman in her bridal gown and her male companion make their entrance. It quickly becomes evident that they are brother and sister, running away from her wedding. Keiron Self's Tim is obsessed with global warming and (despite being a man in early middle age) Harry Potter; Sarah Jayne Hopkins's Elli is somewhat flighty, but indulgent of her protective older sibling's eccentricities.
It is not long, however, before Elli departs, to seek comfort from an old friend. Tim is soon joined, however, by Michael Humphreys's Steve, the passive-aggressive wronged bridegroom, and Lee Mengo as Deano, his actively aggressive friend. The vexed question of Elli's whereabouts inevitably arises.
If there is a problem with Fear Of Drowning, it is that it comprises two strands, one of which is somewhat more intriguing than the other. The plot hangs on the dysfunctional relationship between Steve and Elli; this primarily exists, however, to bring Deano and Tim together.
Lee Mengo and Keiron Self are two of our finest comedic actors, and the play truly comes to life in the central segment of the piece, when their characters, men who would never ordinarily choose to share a confined space, indulge in surreal, drug-fuelled class warfare. It is here where Jenkins's writing is at its sharpest and funniest.
Disappointingly, when the advertised water-boarding occurs, it takes place off-stage, depriving us of a comically horrific moment. And then the focus returns to Elli and Steve, about whom, despite commendably subtle performances, we find it hard to care.
The play ends on a pleasingly baffling note (featuring a brief appearance from Summer Knight as the young Elli, for reasons far too complicated to go into here). There may even be a theme of hope and reconciliation, although this could well be illusory.
There is much wit and strangeness on offer here. Fear Of Drowning leaves us with a lot to ponder upon.
Reviewer: Othniel Smith