Fences
August Wilson
Theatre Royal, Bath
Duchess Theatre
–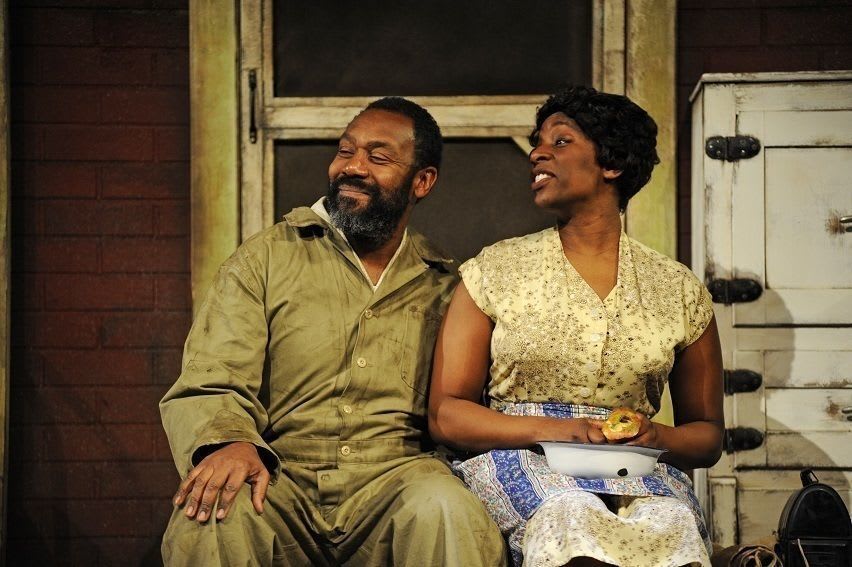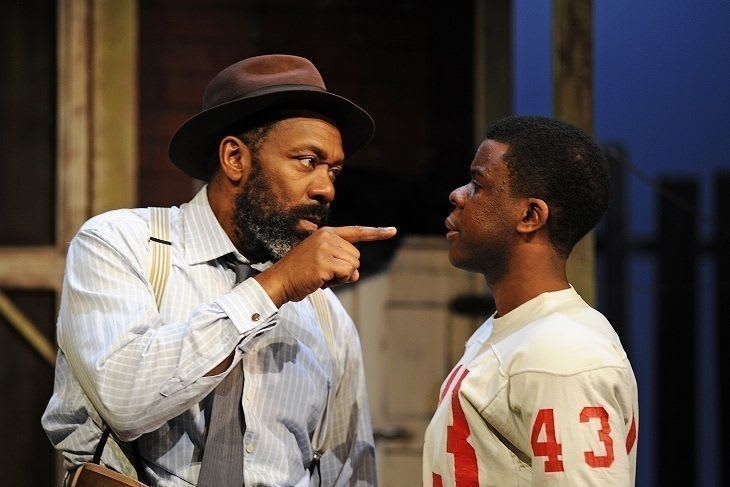 An August Wilson play is pretty much a guarantee of a good night out. His 10-play Century Cycle must rank amongst the greatest literary achievements of its period, epically defining the African-American experience across the whole of the twentieth century.
Fences comes pretty much in the middle with its setting in the Hill District of Pittsburgh during 1957, on the cusp of a human rights revolution, did its inhabitants but know it.
Its central figure is Troy Maxson, a complicated soul in torment with himself as much as those with whom he communes. This is a challenging role and some may have feared that Lenny Henry, who cut his teeth as a comedian, might not have the experience or gravitas.
All credit should be paid to the actor and director Paulette Randall whose confidence is fully justified by a gritty, utterly convincing performance in this Theatre Royal, Bath production.
The first half of Fences is a comedic look at a deeply-flawed but wilful character, who would have been a star baseball player in the major leagues a couple of generations later. Instead, he languished in jail for fifteen years after committing a murder.
Now aged 53 but still fighting his corner, heavily-opinionated Troy has struck a blow for racial equality and the consequences are unknown.
This is a good thing as is his love for Rose, a soul mother played with calm dignity and true heart by Tanya Moodie. She gets help from Troy's laid-back sidekick, Colin McFarlane as Jim Bono.
The happy-go-lucky retailer of tall tales is revealed to be the victim of abuse as a child, from a father whose life in the early years of the century was not far from slavery. Prison and the failure of hope as a sporting prodigy are only partly redeemed by marriage to a good woman.
While he helps Ako Mitchell as his sweet-natured brother Gabriel, wounded in the war and unable to cope, there is a suspicion that there are underlying mercenary motivations.
Similarly, when younger son Ashley Zhangaza's Cory gets the offer of a football scholarship, his father's reaction seems motivated by jealousy as much as care for the lad's longer-term prospects.
August Wilson has created a marvellous portrait of an ordinary man who has faced a life of vicissitudes and struggles to overcome an inner nature blighted by them.
What we observe is a detailed depiction of a hard man who tries to be good but sins and pays on a constant cycle, repeating the mistakes of his downtrodden forebears. As such, Troy Maxson might be seen as a credible representative of his race and age.
One pleasing thought is that by taking a snapshot in time, Fences allows us to see how far black America has progressed in the equality stakes during ensuing half century.
With Lenny Henry and Tanya Moodie on top form in fine revival of a great play, Fences should be on everybody's list of must-see events for the summer.
Reviewer: Philip Fisher