Fen
Caryl Churchill
Finborough Theatre
(2011)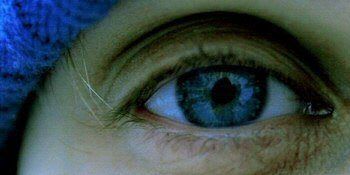 Fen, set in 1982 at the time of the Falklands War, bears all of the hallmarks of a Joint Stock creation. The company's methodology was to immerse its cast and writer in a subject for several weeks of research. They would then improvise and collectively develop the material before handing it over to the writer who would compose a play.
The result, as in this case, could easily become a kind of collage with its main themes hidden somewhere between the surface.
Fen clearly had as its starting point an exploration of life in a hard-up East Anglian rural community in the early years of the Thatcher administration, seen primarily from a feminine and feminist viewpoint.
The conclusion that Caryl Churchill (who attended the opening night of this revival 28 years after the play was first seen) reaches is that economic and social strictures were so bad that life is literally not worth living.
Ria Parry has put together a strong cast of six actors, every one of whom plays their part selflessly supporting the ensemble.
For 1¾ hours in a soil-filled pit traversing a space between a divided audience, they tell numerous tales through the mouths of 22 characters.
If there is a central figure, it is mother of two Val, played by Katharine Burford. This plucky soul falls in love with sole male performer Alex Beckett's bland, earthy Frank and gives up her family to join him.
She immediately becomes a pariah, laughed at behind her back and sent to Coventry even by her Mum and two young daughters.
Life is little better for any of her neighbours. Picking potatoes is back-breaking work in sun or rain, not helped by the old-fashioned values of a community where the menfolk still expect to be waited on hand and foot.
In a series of short vignettes, numerous aspects of the community are explored from nights out at the pub to work and, chillingly, the troubles that a sadistic stepmother can impose on an admittedly snotty little girl.
Even the land-owning classes fare little better, forced by the spectre of death duties, which will eventually whittle away inheritances into the hands of an eager Government, to sell the generations-old family holding to faceless conglomerates .
While there may not be a fully coherent plot in Fen, the overall impression that builds of a country (using either meaning) on the skids, becomes overwhelming.
The Finborough has now become one of the most reliable theatres in town and, yet again, this revival of a play not seen for some considerable time is excellent. It could also be suggested that this revival is timely, as we all try to come to terms with the consequences of a global financial crisis that may well once again push those working on the land into poverty.
Reviewer: Philip Fisher