Fiddler on the Roof
Based on the Sholom Aleichem stories, book by Joseph Stein, music by Jerry Bock and lyrics by Sheldon Harnick
Menier Chocolate Factory
–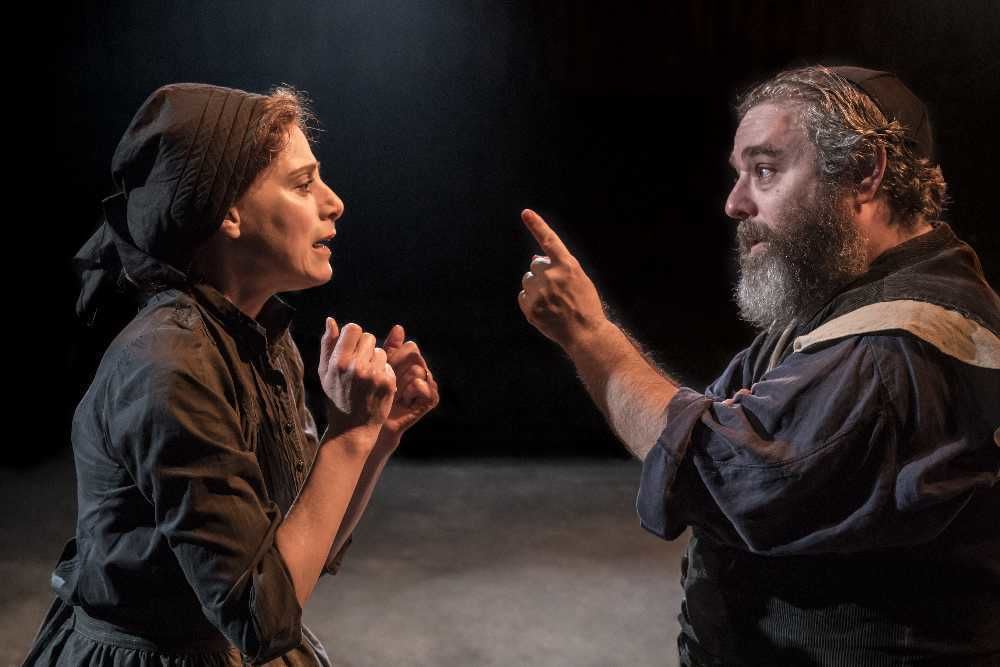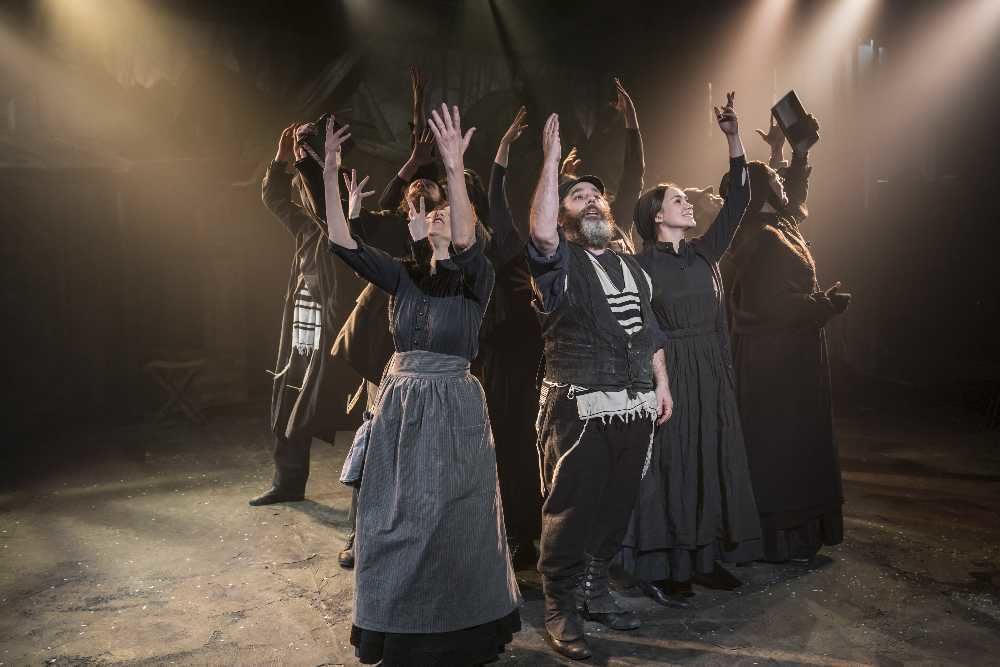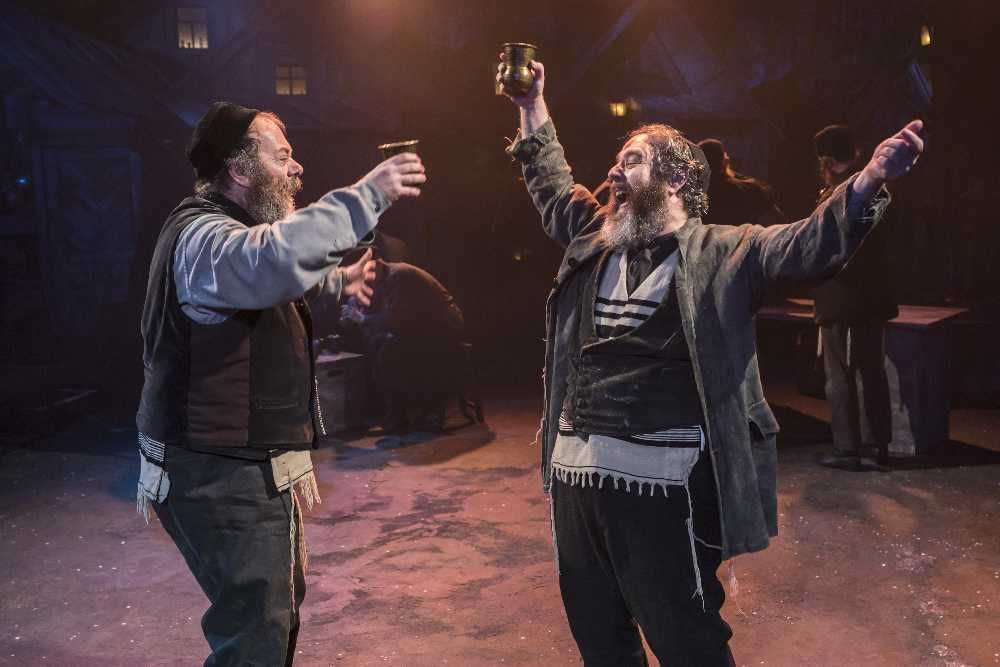 Much more often than not over the last decade and more, the Menier Chocolate Factory's close of year musical has been a highlight of the season. Indeed, many of them have had an additional life, transferring to the West End and even Broadway.
Given that high bar, Sir Trevor Nunn faced a real challenge when reviving the smash hit 1964 show Fiddler on the Roof. This much-loved musical has proved a star vehicle for many great comic actors including such stars as Zero Mostel, Topol and most recently in London Henry Goodman starring as Tevye.
In the 2018-19 incarnation, Andy Nyman makes the most of his opportunity as an impoverished milkman blessed with a highly opinionated wife Golde, played by Judy Kuhn, and no fewer than five marriageable daughters.
In the traditional Russian Jewish village community constantly threatened by the threat of a pogrom, the consequences of which might at best be exile and at worst massacre, life is hard but Tevye has an inner strength greatly helped by a fine sense of humour.
The old man also has religious belief, which manifests itself in his attire but also a strange combination of ritual and a one-sided ongoing dialogue with his Maker in the heavens.
On a day-to-day basis, there are two concerns that exercise Tevye and Golde. The first is ensuring that they can afford to put food on the table, hardly helped by a generosity that can mean inviting complete strangers to share a meal.
Secondly, there is the problem of finding husbands for those five daughters, each of whom is unlikely to be settled without a dowry.
Much of the comedy arises from the generational problems that modernity brings, particularly with the presence of a political radical from Kiev, Stewart Clarke playing Perchik.
The family is still tied to the old ways, which mean using a busybody of a matchmaker, Louise Gold's Yente, whereas the youngsters starting with the eldest Tzeitel, portrayed by Molly Osborne, favour love over an arranged marriage. Having said that, her younger sisters still entreat the village's expert in the charming song "Matchmaker, Matchmaker".
On an all-encompassing Robert Jones set that brings the audience within the parameters of a village that might have been drawn wholesale from a Chagall masterpiece, the joys and disappointments of the world created in the short stories of Sholom Aleichem will delight audiences throughout a running time that comes in at just under three hours.
Andy Nyman proves to be an inspired choice to lead the cast, wringing every laugh from the story, while conveying the anguish of a henpecked husband trying to do his best for a large family.
His singing voice almost wavers in the opening to "If I Were a Rich Man" but by the end of the tune, shows impressive power of the kind could that could easily hit the back of a West End auditorium (which is where this production must surely be headed).
Add in some magical choreography from Jerome Robbins updated by Matt Cole, hitting particular heights when the Russian men go into overdrive, and you have something really special.
By the end, most viewers will probably have hummed along with the tunes, tapped their feet, laughed a great deal and shed the odd tear. With that kind of recommendation, this sold-out show should surely have an extra life, even if it will take a brave producer to transfer a production with a massive cast and large orchestra into a larger venue.
Reviewer: Philip Fisher