Fiddler on the Roof
Based on the Sholom Aleichem stories, book by Joseph Stein, music by Jerry Bock and lyrics by Sheldon Harnick
Chocolate Factory Productions, Sonia Friedman Productions, Michael Harrison Entertainment
Playhouse Theatre
–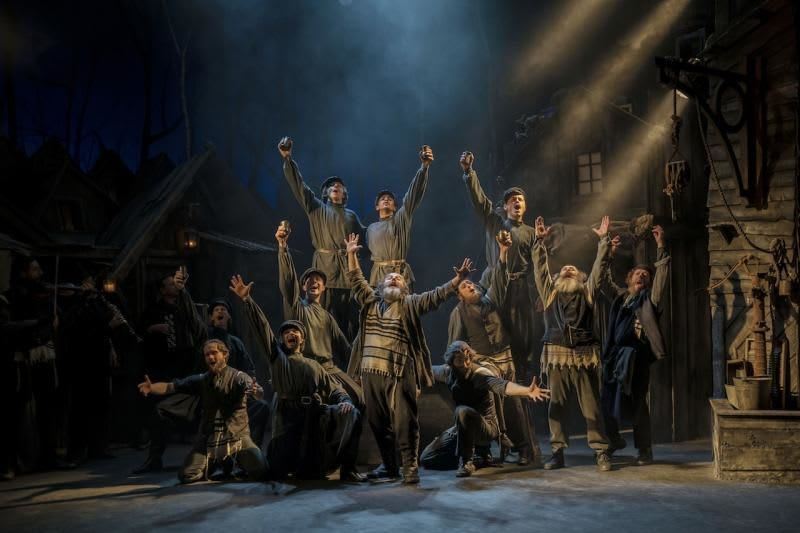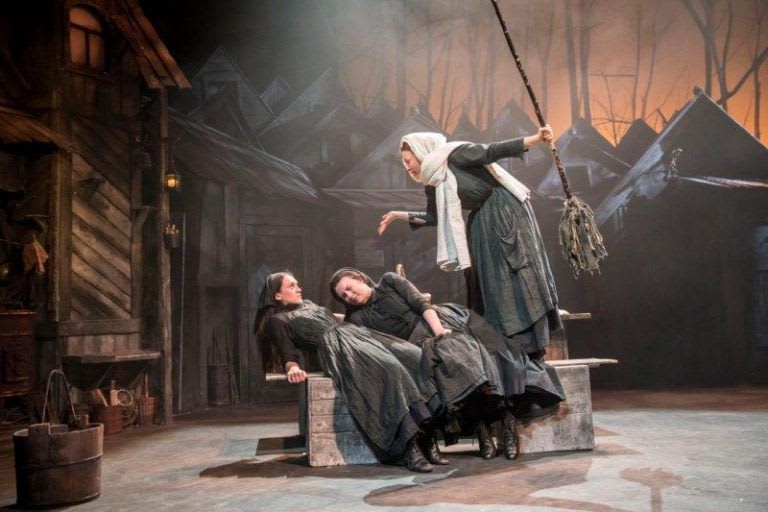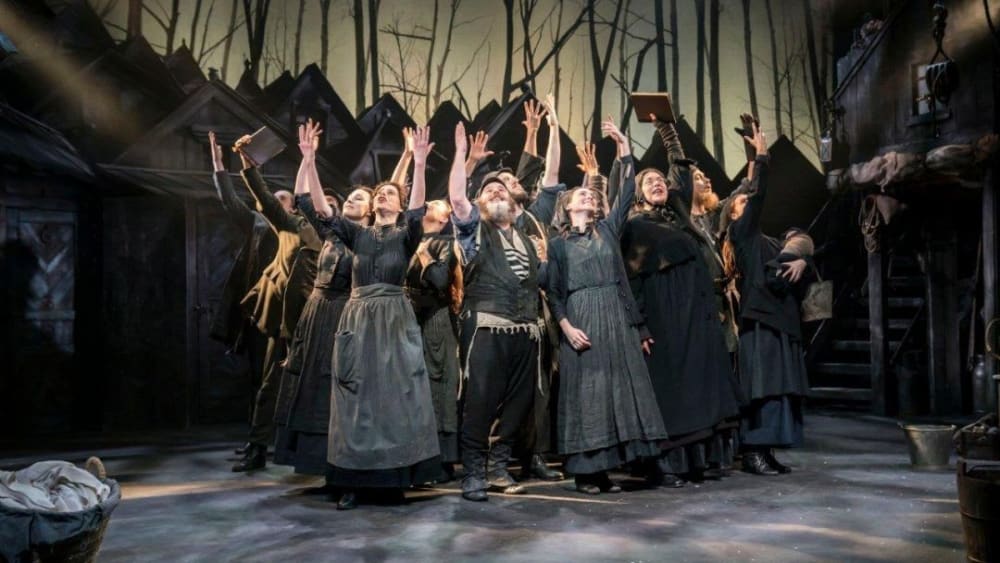 After a successful run at the Menier Chocolate Factory, Trevor Nunn's revival of Fiddler on the Roof has transferred to the West End. Designer Robert Jones has surrounded the stalls with wooden palings and the boxes become one with the village houses as the Jewish shtetl of Anatevka crowds onto the stage at the Playhouse in a corner of what was then known as the Pale of Settlement in Imperial Russia.
This isn't the colourful world of Marc Chagal imagery that stays in mind from the original UK performances just 50 years ago; though still rooted in Jewish tradition, this is a much darker production. This Anatevka is a colourless place that seems almost always near nightfall and where black or grey is the colour of all Jonathan Lipman's costumes.
This is the home of Tevye, the central character of Sholem Aleichem's stories, a man who delivers the milk from his own cows round the neighbourhood with a hard-worked horse that has cast a shoe leaving him to pull his cart himself. He is a poor man who sticks to tradition (as in the opening number) and dreams of riches ("If I Were a Rich Man"). He may often misquote the scriptures but he has a direct line to his God, sending his confidences heavenward as he asks for advice and just a little help from Him.
Andy Nyman makes him warm-hearted and spirited. Trying (unsuccessfully) to rubbing his aches away, he breaks into song and finds new energy but he is caught between doing things as they have always been done and his love for his daughters who begin to think differently.
Tevye has five daughters: how to get them married, when he has no money for dowries, is one of his problems. His wife Golde is even more traditional. She had not even seen him before their wedding day but their bond is a close one, beautifully expressed in their duet "Do You Love Me?". She is delighted when local matchmaker gossiping Yente (Louise Gold) turns up saying rich butcher Lazar Wolf (Dermot Canavan) likes the look of his eldest daughter. Though he is an old man and Tevye doesn't really like him, the butcher can offer a comfortable life; the problem is, Tzeitel (Molly Osborne) is already in love with tailor Motel (Joshua Gannon) who is waiting until he has saved enough to buy a sewing machine before asking Tevye to let them marry.
When student Perchik (Stewart Clarke) turns up in the village, Tevye invites the young revolutionary into their home. He may not seem very romantic—Stewart Clarke puts more emphasis on the socialist reformer—but daughter Hodel (Harriet Buxton) falls for both him and for his ideas. When they dance with each other, it is a major break in tradition, touchingly done but also charmingly funny.
Another daughter, Chava (Nicola Brown), goes further: she falls for a Russian Fyedka (Matthew Hawksley). Tradition makes people treat those who marry non-Jews as no longer living—what can Tevye and Golde do?
The balance between warm humour and painful experience is well kept in this production, its greyness enlivened by personality but matching an increasing threat to the whole community from growing Tsarist anti-Semitism building up to eventual pogrom.
As Tevye explains early on, life in Anatevka is like the fiddler on the roof (Darius Luke Thomson) whose playing opens the show: it's precarious.
Fiddler on the Roof is full of strong emotion and in its celebration of tradition some past productions have become indulgently romantic. This one captures the vitality of tradition (who can resist the strong rhythms of its music?) but grounds its theatricality in an historical reality. It is moving but never sentimental.
Reviewer: Howard Loxton