Finishing the Picture
Arthur Miller
The Phil Willmott Company
Finborough Theatre
–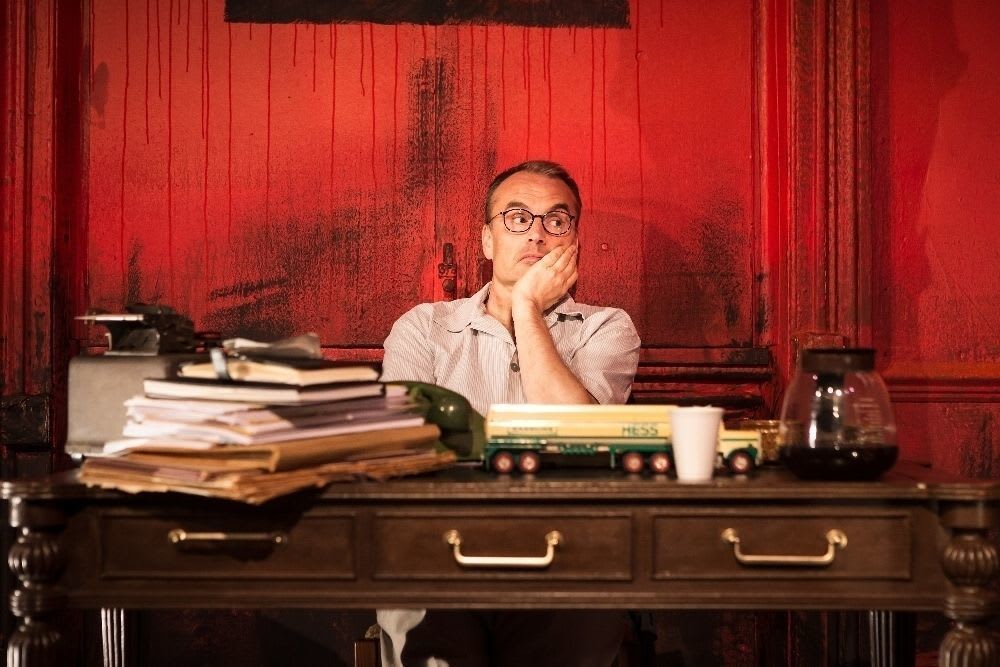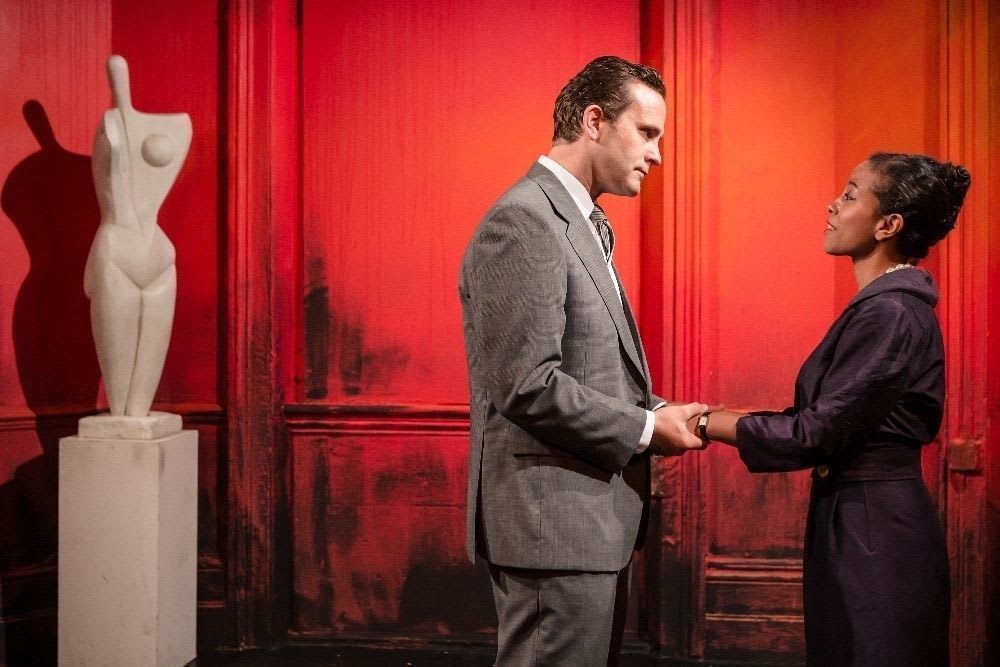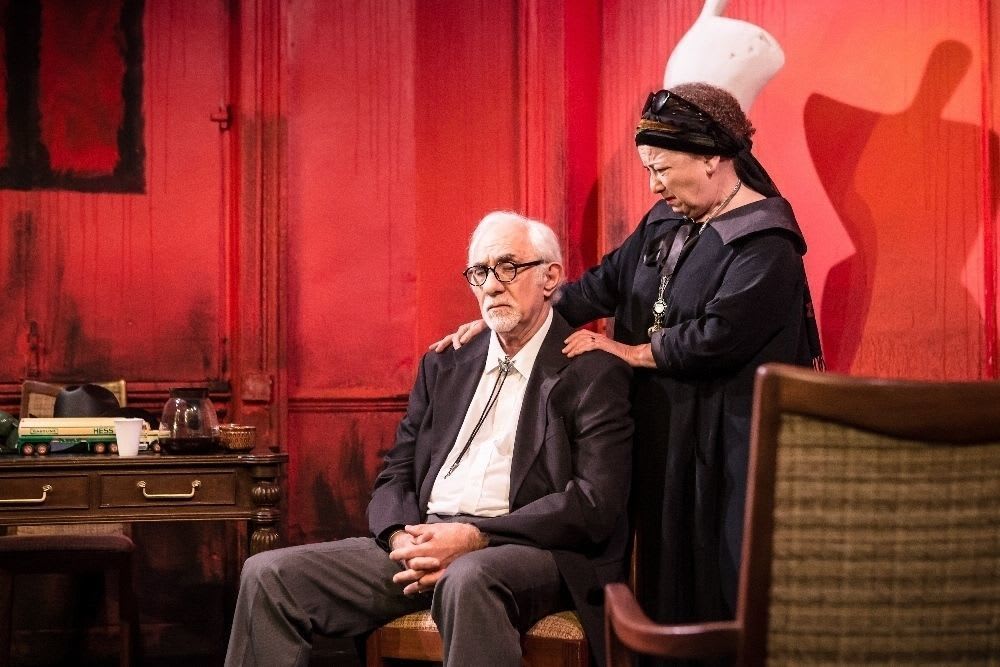 The Finborough and director Phil Willmott get a big thumbs-up for securing the European première of Arthur Miller's final play. Thankfully, unlike some other examples of his later work, Finishing the Picture is worthy of the great man.
This largely autobiographical satire that first appeared in 2004 is set in a Reno, Nevada hotel 44 years before. Despite the fictional names, it tells the torrid tale of the efforts of all involved in attempting to get ill-fated contemporary cowboy movie The Misfits into the can. (The names in brackets are those of the people on whom characters are based).
When the 1¾ hours commence, the movie is already millions of dollars over budget and its never-seen star Kitty is permanently doped to the eyeballs, struggling to hold on to even a semblance of sanity.
The first half of the play largely comprises a series of tortuous debates amongst the interested parties trying to determine how they can save the day and the lady's career, everything from love to tough love getting an airing. As Oliver Le Sueur playing Phil, a producer recently introduced to movies from the world of trucking, observes, the easiest way out for his appropriately named Bedlam Productions is to claim on a $1m insurance policy due to the star's incapacitation.
Ranged in opposition are an increasingly desperate series of forced allies who include Stephen Billington as the director Derek (John Huston), who has his own drug and gambling issues, Tony Wredden and Nicky Goldie as a self-important guru Jerome and his infuriatingly possessive wife Flora (Lee and Paula Strasberg) and, most significantly, the movie's scriptwriter. He is coincidentally Kitty's husband Paul (Miller himself), clearly at his wit's end to the point where he would welcome escape from both film and marriage, given half a chance.
Although some of the humour and characterisations seem injected for effect, much of the psychological analysis rings true in a series of fraught but insightful scenes.
After the interval, the focus changes as symbolised by the only notable prop, a plaster torso which has turned to face the audience.
Now, in a series of monologues accompanied by a jazz score, in sequence each of the players attempts to talk Kitty around and persuade her to get out of bed and finish the movie. The hopes and aspirations may vary but the underlying motivations are similar and help to round out the characters in a satisfying fashion during an evening that also paints a remarkably full portrait of Kitty the lacuna as well.
This may not be Arthur Miller at his very best but, for anyone interested in the playwright, Marilyn Monroe or the film business, Finishing the Picture should not be missed.
Reviewer: Philip Fisher