First Episode
Terence Rattigan, co-authored with Philip Heimann
Primavera
Jermyn Street Theatre
–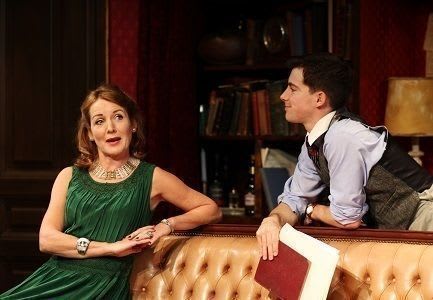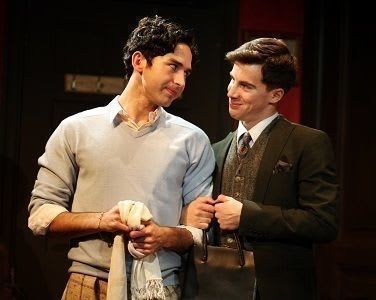 It seems astonishing that Terence Rattigan's first play should have gone unperformed for the 80 years since it made a heavily proscribed debut in Q and then soon afterwards at the Comedy (now Harold Pinter) Theatre.
The obvious explanation would be that, as well as dealing with material that could not get past the Lord Chamberlain, it must be a dud.
In fact, while First Episode is a young man's semi-autobiographical play dealing with issues that matter in your twenties but not so much thereafter, it is a rather good specimen of the genre and well worth revisiting.
Quite how Rattigan collaborated with a fellow student, Philip Heimann, who later went on to own the largest hotel chain in South Africa, is not fully explained. The likelihood is that for the most part the playwright provided the words, while the budding entrepreneur lived the life.
The action takes place in the living room of an Oxford University house occupied by a varied quartet of final year undergraduates.
Designer Neil Irish has worked wonders in creating so realistic a setting, which when required swiftly transforms from gown to town for a pivotal scene.
The central figure in the early scenes is Gavin Fowler's Tony, the producer (director) of an OUDS production of Antony and Cleopatra.
The young man, yet to achieve his majority, seems rather indecisive for a theatre director who has somehow boldly hooked a West End star to play the lead.
Playing his dream woman Margot Gresham, small screen favourite Caroline Langrishe makes a delightful vamp, easily seduced by a boy at 20, "half her age". This never feels like the great love that each believes, but fuels much trouble for all.
The competing attraction is professional stage debutante Molly Hanson, delicious as flighty, flirty Miss Taylor, who runs merrily through the whole house in double quick time before landing herself a happy ending.
In addition to love, the play's other main topic is gambling and the two intertwine at times but not while the students appear to be striking it rich with an incomprehensible bet on the Derby.
While Tony is happy to pursue Margot, it is more than hinted that flat mate David, played by Philip Labey, is not only a caddish ladies' man but feels a great "affection" for Tony with whom he shares a post-Wildean rapport, another reason alongside the loose women for the censor to make hay with his blue pencil.
This frequently light-hearted play does address some more serious underlying issues but that should not detract from good supporting roles from two excellent character actors, Adam Buchanan playing Tony, a good-natured Wodehousian duffer and Harry Gostelow as James the butler.
By reviving First Episode, director Tom Littler for Primavera has done the London theatre scene a big favour and it seems unlikely that Rattigan's first play will have to wait nearly as long for its next outing.
Reviewer: Philip Fisher