Fiver
Alex James Ellison and Tom Lees
Southwark Playhouse
Southwark Playhouse
–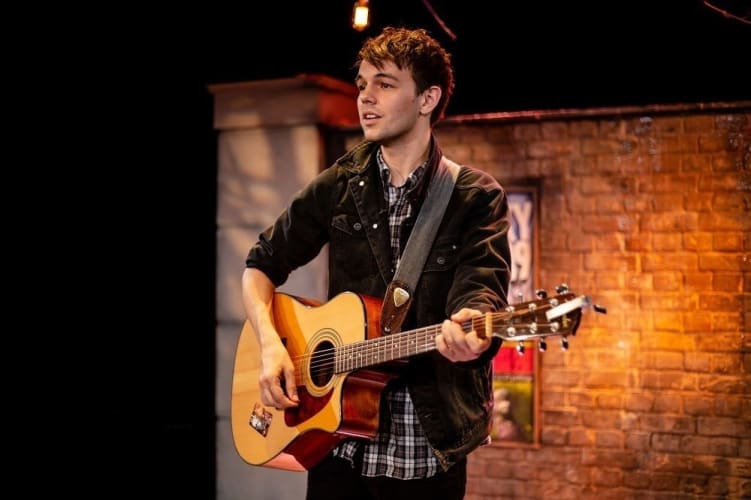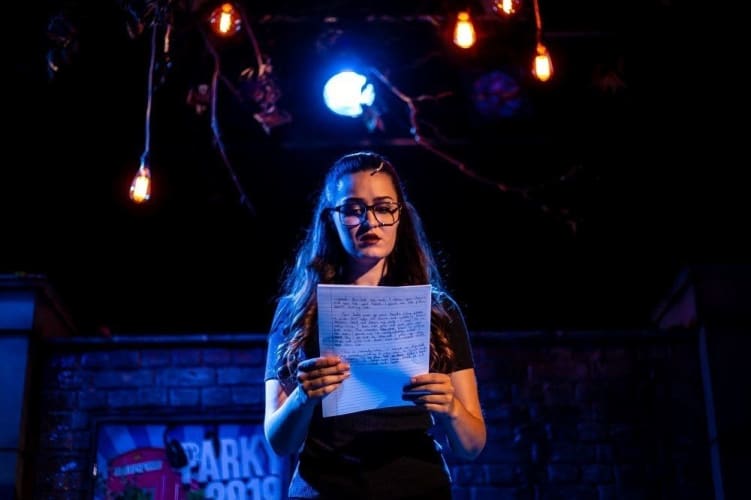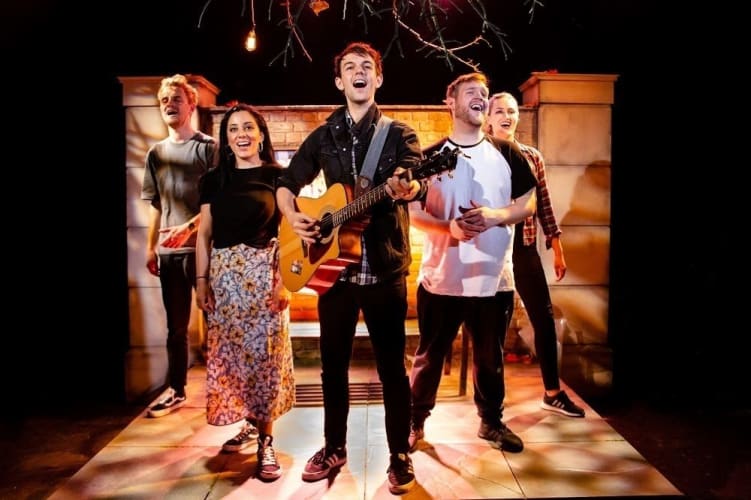 Fiver is a new British song cycle receiving its world première at Southwark Playhouse, a South East London venue that continues to punch above its weight.
The show is the baby of Alex James Ellison and Tom Lees, who together wrote and direct the show, with Ellison also playing the Busker and Lees behind the scenes as musical director.
Since first workshopping Fiver, the pair have expanded it to two acts of an hour each and, even in the sweltering heat of Southwark Playhouse's Little space, I was not wishing it over.
Made up of a collection of stories, some as short as sketches, the catalyst for the action is the journey of a single five pound note as it passes from one person to another, sometimes by luck and sometimes by design.
The narrative, insofar as there is one, occurs where a handful of stories thread through the others spanning 15 years. But this is not a show that concerns itself with backstories and the uniformly excellent cast deliver a wide range and number of characterisations with Alex James Ellison as a very charismatic narrator.
I was particularly struck by the comic turn from Aoife Clesham in "Press Hash To Rerecord", but all the cast get moments in the spotlight: Dan Buckley tender and adorable with "I'll Write A Song For You", Luke Bayer and Hiba Elchikhe each heartachingly moving in "You'll Be A Man, My Son" and "Whisper It To Me".
As well as magnificent ballads there is rap and patter, and the catchy recurring "Change Is Bringing Me Down". And have I said yet that the music is outstanding?
Largely feelgood and humorous, Ellison and Lees also probe darker themes with "Letter" 1 to 5 showing their skill at straddling a story across spoken word and song, building up tension with little twists of plot.
Ellison and Lees have created something modular that is hugely entertaining and musically satisfying in the same way that good tapas can beat a three-course meal hands down. So grab a cold cerveza and a ticket to Fiver. You'll get a great return on your investment.
Reviewer: Sandra Giorgetti