Flashdance the Musical
Book by Tom Hedley & Robert Carey, music by Robbie Roth, lyrics by Robert Carey and Robbie Roth
Selladoor Productions and Runaway Entertainment
Sunderland Empire
–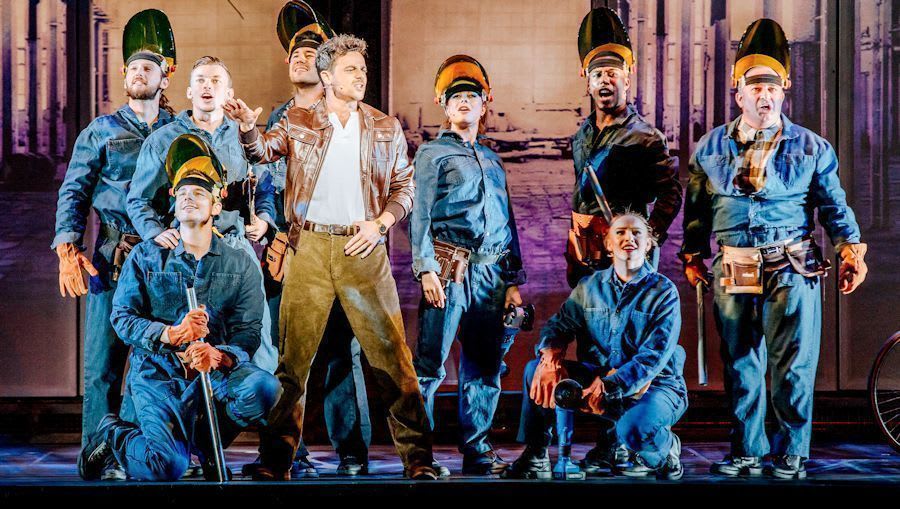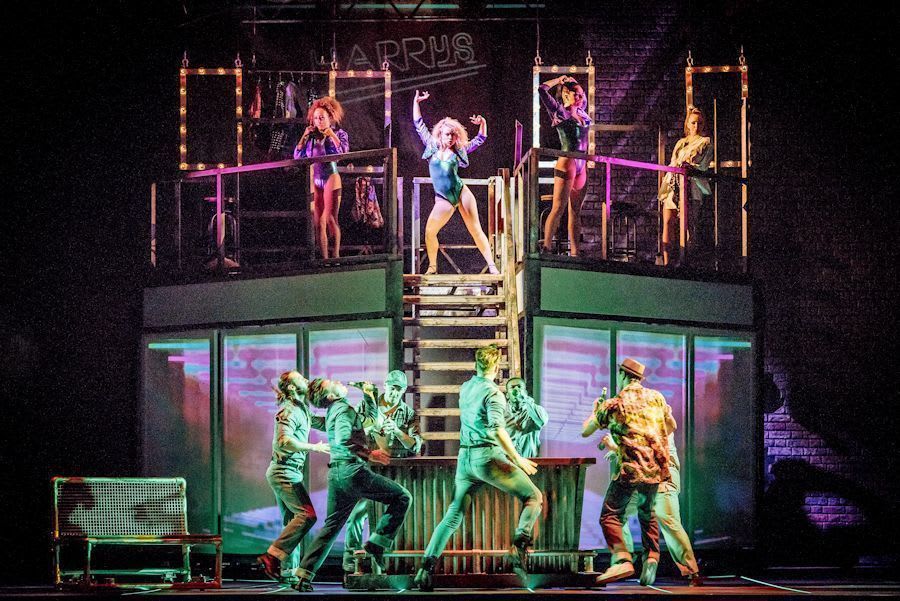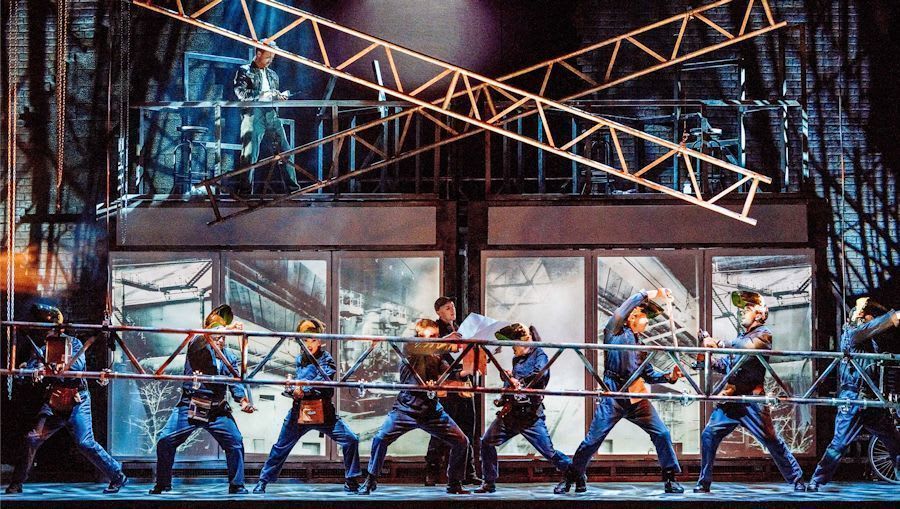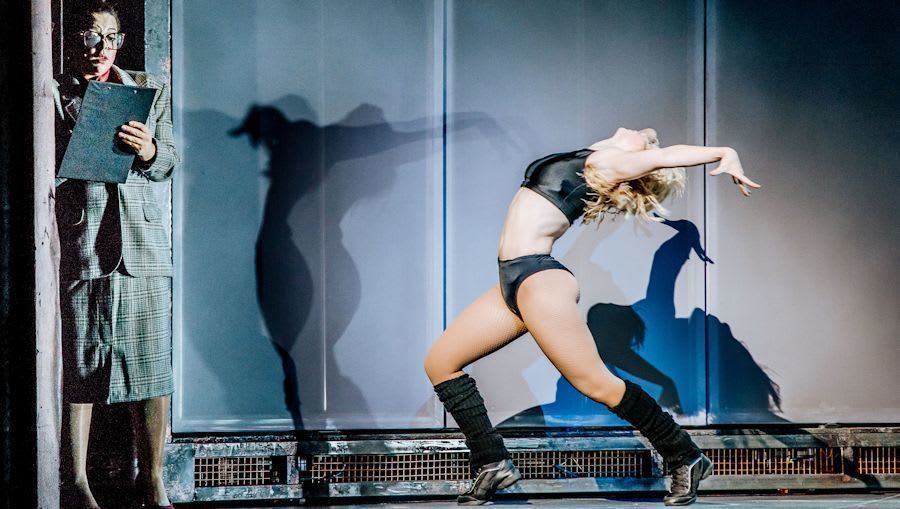 I thought it was the same. It looked the same on those production photos I saw before arriving at the theatre, particularly the publicity picture with that almost iconic off-the-shoulder sweater. The set looked the same—I thought—with that grimy, industrial, almost hell-like feel I remembered from the 2008 production I saw in the same theatre. But it wasn't.
Memory plays tricks on us and mine certainly tricked me.
But the plot is the same. It is, I'm sure.
Actually, it isn't. The main plot is—Alex Owens working as a welder by day and a dancer by night; her desire to get into the prestigious Shipley Ballet School; her relationship with her boss, Nick Hurley—but as for the sub-plots, didn't Gloria become an alcoholic, not a stripper? And Jimmy was a criminal not a comedian, wasn't he?
Selladoor's touring version is based on the 2013 Stockholm production by 2Entertain and Vicky Nöjesproduktion version, not the Christopher Malcolm, David Ian and Transamerica production which I saw originally. So my memory definitely was playing tricks on me.
And you know, it doesn't matter. It's the music (MD George Carter) and the dance (choreographed by Matt Cole); it's the whole atmosphere conjured up by the set (designed by TAKIS) and lighting (Mark Howland); it's that very vague idea, the "feel" of the whole thing.
It very definitely did feel the same. The audience reacted in the same way: there were screams, there were squeals, there were rounds of applause throughout, and at the end, as the company reprised the main numbers, the audience was on its feet, swaying and clapping along for a good ten minutes
The cast is led by Joanne Clifton, a Strictly Come Dancing champion, as Alex, and former head chorister at St Margaret's, Westminster Abbey, and lead singer of A1 Ben Adams as her boss/boyfriend Nick Hurley. Essentially, however, they are part of an ensemble—an important part, yes, but nonetheless just a part.
And what an ensemble it is! The boundless energy and talent on show are breathtaking and carry the audience along so effectively that the thinness of the plot and the lack of depth in the characters matter not a jot.
For, for all the reality created by the non-singing/non-dancing performers, the story is simply a hook on which to hang a whole host of 1980s songs and dance styles and it does it so well.
As the song says, "What a feeling!"
Reviewer: Peter Lathan