Fleabag
Phoebe Waller-Bridge
Drywrite and Soho Theatre
Curve Theatre, Leicester
–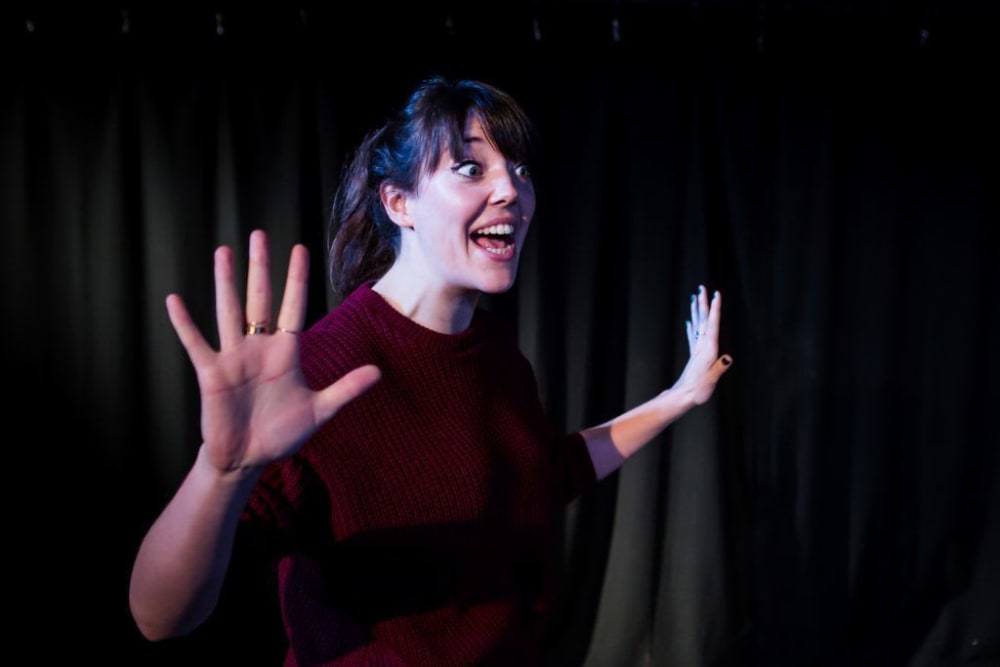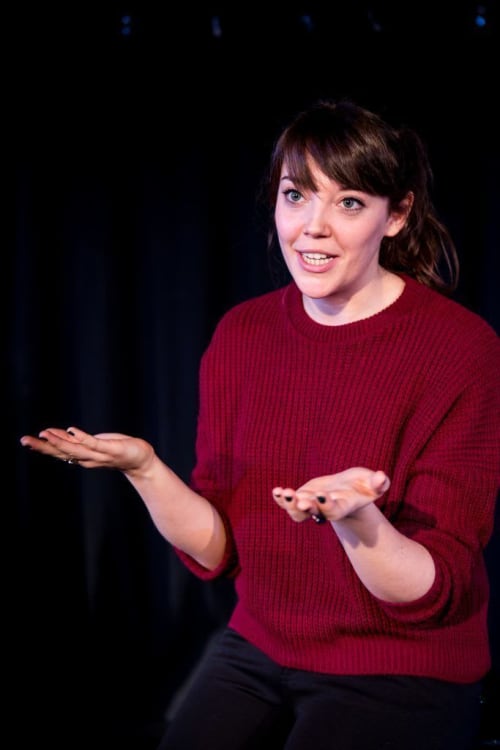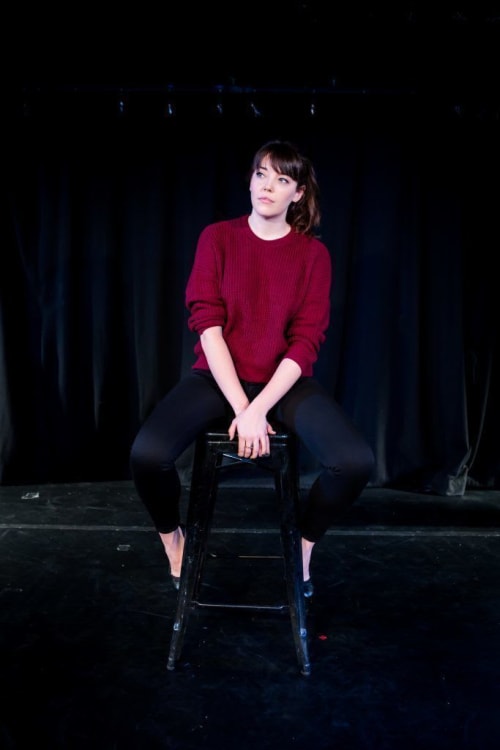 Phoebe Waller-Bridge's one-woman monologue Fleabag has been on one hec of a journey: first performed by Waller-Bridge at the 2013 Edinburgh Fringe, the show then toured the UK, was made into a six-part TV series for BBC3, transferred to BBC2 and then Amazon Prime in 2016. Throw in a successful foray to the US, a clutch of awards including a BAFTA and an Olivier nomination, and Waller-Bridge's "confessions of a millennial" franchise has come of age.
A revival of the original 60-minute monologue—this time with Maddie Rice as Fleabag who took on the role at last year's Edinburgh Fringe—is midway through a short UK tour.
We root for our not fully reliable narrator Fleabag from the start; we cringe as a wardrobe malfunction gets a job interview off to a disastrous start, we sympathise and empathise as we learn of the loss of her mother, her tricky relationship with her dad, the death of her best friend Boo (also co-owner of their cash-strapped guinea-pig themed cafe) and we laugh with her as she describes the anthropomorphic antics of Hilary, Boo's guinea pig. We combine all these emotions as we witness her voracious appetite for sex (including enthusiastic top-ups from Porn Hub). It's full-on, full-frontal, gross-out funny.
But this is really a study of love, loss and loneliness. Fleabag hasn't quite realised what she's searching for, thinking her worth is measured only by her ability to make a man want to have sex with her.
Working one of drama's key tenets, namely comedy and tragedy are so good together, Waller-Bridge keeps us engaged and on-side with skill, despite some shocking reveals. Rice is charismatic, her in-your-face delivery of Fleabag's experiences with men, menstruation and masturbation beautifully tempered by masterful use of pauses and half-finished sentences.
Vicky Jones's direction has the pace just right and, overall, this is a perfect package for fringe theatre: a simple set of a stool on a red square on a raised plinth, minimal movement, lighting and sound design just right (Elliot Griggs and Isobel Waller-Bridge respectively). I say fringe; however, this show is at Curve for five performances in the almost-300 seater Studio, sometimes the main house of other venues on the tour, and a reflection of its success onscreen.
These are the musings of a twenty-something who has grown up with selfies, sexting and swiping left or right, yet does not alienate those for whom these phenomena may have passed them by, such is its grounding in base, human emotions (and bodily functions).
Fleabag offers masterclasses in tight, controlled writing, skilled storytelling and comic delivery. In short, painfully funny, painfully poignant.
Reviewer: Sally Jack