Flesh
Anita Kelly
Graeae
–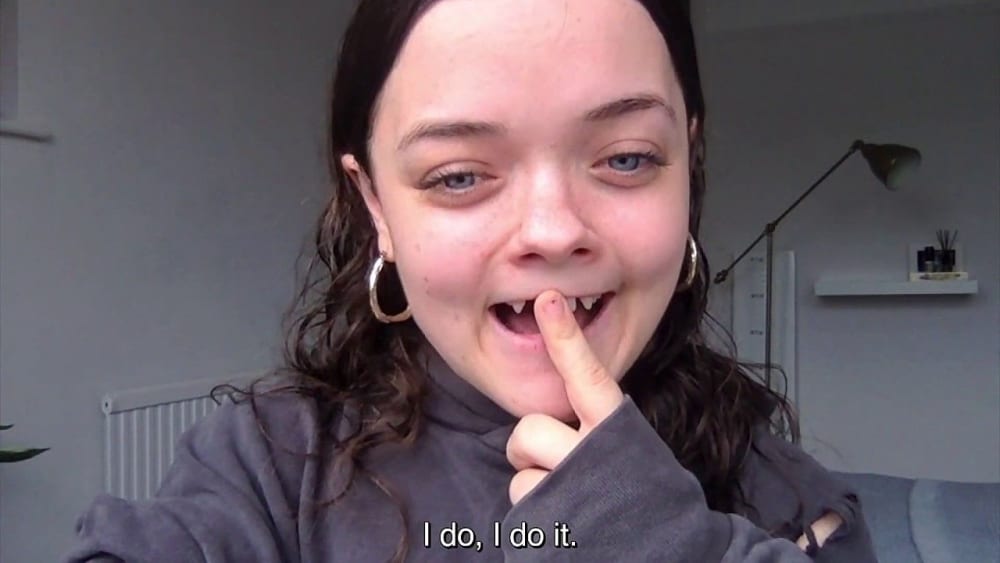 The first to go online of Graeae's weekly series of short plays, Crips Without Constraints, has both captions and audio description to cater for everyone and is just seven minutes long with a short introduction from Jack Thorne who has worked with Graeae's new writing department to commission this series.
This is one for the grown-ups since it's all about sex and the sort of language that defines it for the 16+ range.
Zoë has logged on to her flatmate Kizzie's computer. Kizzie has a YouTube channel on which she presents a regular workout. Unless that's a euphemism for a porn site, her regular viewers are in for a shock as she vents her frustrations at not having had sex for over three weeks: 638 hours exactly she tells us. Zoë doesn't specifically blame lockdown but her experiments with alternative ways of finding satisfaction seem like a response to it.
What does count as sex anyway? What can replace flesh, the real thing? Francesca Mills (whom you can also catch in the Globe's The Two Noble Kinsmen) gives Zoë a personality that springs from the screen. This can't be performance; it feels like the real thing. It's touching and funny. It's a clever piece of writing, directed by Nickie Miles-Wildin, well worth taking a brief break to watch it.
Reviewer: Howard Loxton