Flight
Vox Motus, based on Caroline Brothers's novel Hinterland, adapted by Oliver Emanuel
Vox Motus
Church Hill Theatre & Studio
–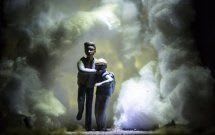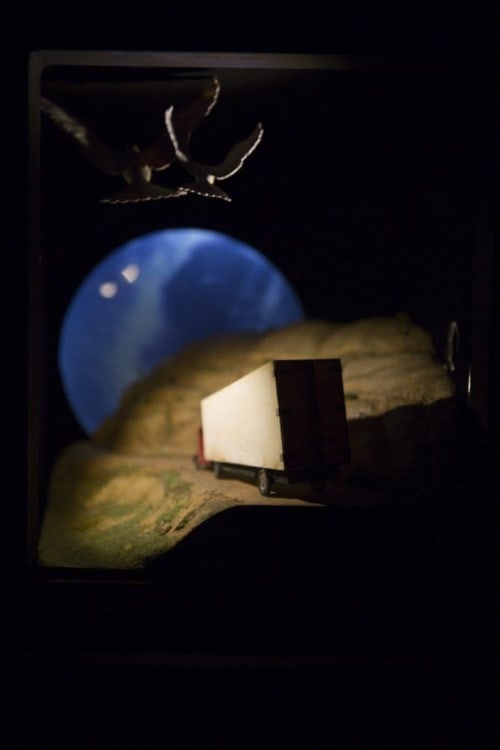 For those in search of new experiences, Flight should be a must-see experience. The best description is to imagine a graphic novel taking place for your own delectation.
For 45 minutes, you are placed in a dark booth with headphones providing speech and a soundscape. In front of you, perfectly constructed, tiny models illuminate the story of Kabir and Aryan, two brothers from Afghanistan.
The horrors of their war-torn home country are almost a given. Flight starts as they begin an epic two-year journey in pursuit of asylum and a new life in London.
The strength of the presentation lies in its ability to depict the ups and more often downs that the pair experience as they slowly move closer to their goal in what can seem like a tragic human game of snakes and ladders.
Robbery and degradation become commonplace, while the geese of the security forces are a constant threat. Finally, after a stay in Calais's Jungle, the last piece of the jigsaw is a trip in a freezer on the back of a lorry. The logic here is that the authorities never bother to check for illegal immigrants somewhere so dangerous.
The story-telling seems aimed at the teen market but is nevertheless powerful, while the models created by a team led by co-director (with Jamie Harrison) Candice Edmunds and their use are outstanding and should eventually find their way into a permanent exhibition somewhere.
Reviewer: Philip Fisher