Flossy and Boo - The Alternativity
Anja Conti, Laura Jeffs
The Other Room
The Other Room, Cardiff
–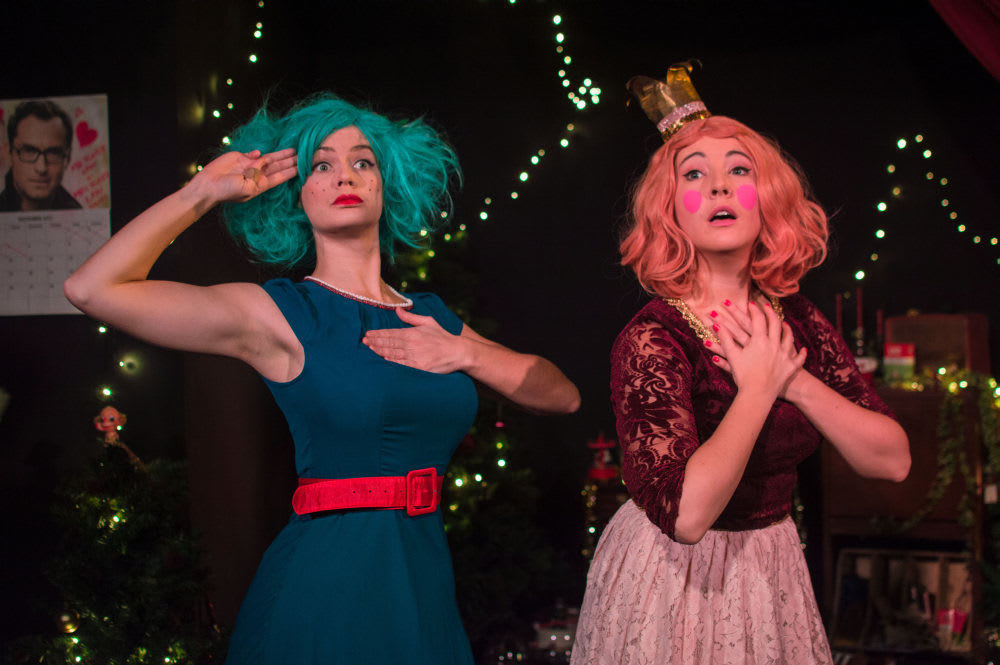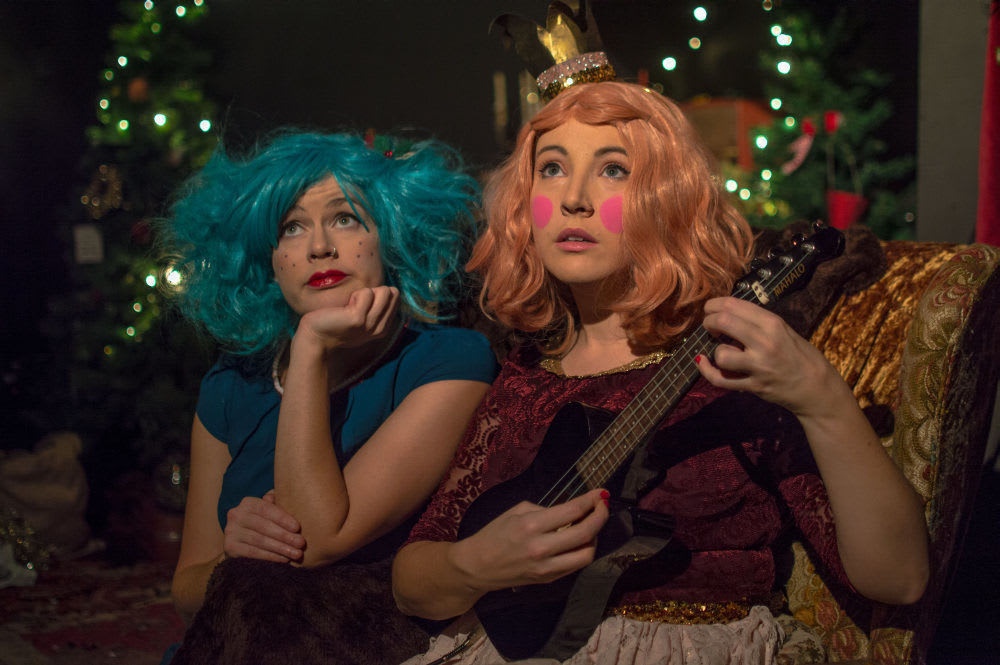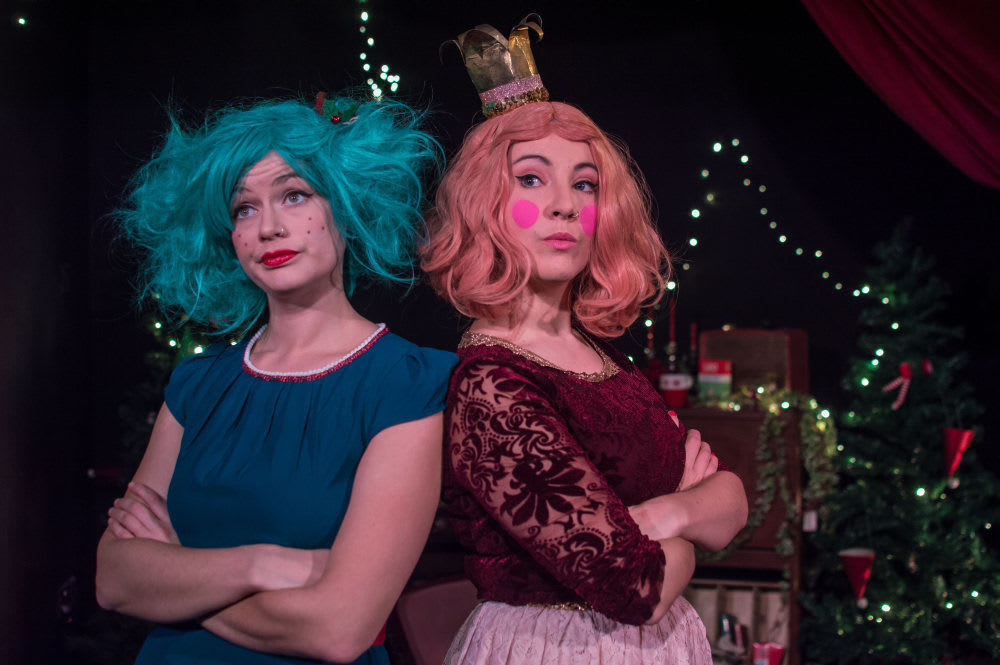 In a curious turn of events, two other-worldly young women have been asked by an important Cardiff theatre company to make a Christmas show. Unfortunately, they know nothing about Christmas. Or theatre. Surely disaster will ensue…
Flossy and Boo—aka Anja Conti and Laura Jeffs—have been purveying their unique brand of circus-cum-cabaret entertainment nationally and internationally since 2014. While I have been aware of their work for a while, their Alternativity is my first experience of the live experience.
Vaguely clownish, in extravagant dresses and coiffures (Flossy pink, Boo blue), they specialise in looking at the world "from an unconventional point of view". In terms of a festive offering, this means involving the audience as they embark on an intensive research and development programme, in order to ascertain what exactly Christmas is all about.
A few details seem to have got muddled—the festival apparently marks the birth of Michael Bublé, and in their A to Z guide, "G" stands for their beloved Jude Law (star of The Holiday). And the question soon arises of whether their on-stage journey of discovery will leave them enough time to get to the actual meat of their presentation?
On Bethany Seddon's richly festive set, the show unfolds in an apparently freewheeling manner—spectators are asked to pick topics out of Christmas stockings, which the pair then attempt to explore; themes include Christmas films, mistletoe, alcohol, and over-eating.
There are songs, too (most involving the ukulele), dealing with such issues as nightmarish train journeys, round-robin Christmas cards, and missed parcel deliveries. There is also a degree of panto-style audience participation, although largely of the non-trauma-inducing variety (I was lucky enough to avoid the sprouts).
Despite the apparent randomness and improvisatory tone there is structure evident; the show is highly dependent on the well-co-ordinated manipulation of props and audio elements—technical stage manager Bethan Dawson is the subject of much on-stage banter.
There are also cleverly pre-prepared interludes, such as the amusing video insert showing the pair attempting to inveigle their way into an office party, and the letter from one of Santa's elves, suggesting serious malpractice in the North Pole workshops.
Flossy and Boo combine knowingness with naïvety, and cleverness with silliness. Jeffs and Conti obviously have an easy rapport, incorporating minor fluffs into the show, and quickly building a relationship with the highly appreciative audience.
The press night show was around eighty minutes in length, which is probably ideal—I chuckled throughout, but there were constant, nagging reminders of the less pleasing aspects of the festive period (quibbling, hangovers, regrets etc). On the whole, though, Flossy and Boo—The Alternativity, does leave one with something of an inner glow.
Reviewer: Othniel Smith