Follies
Book by James Goldman, music and lyrics by Stephen Sondheim
Olivier Theatre (National Theatre)
–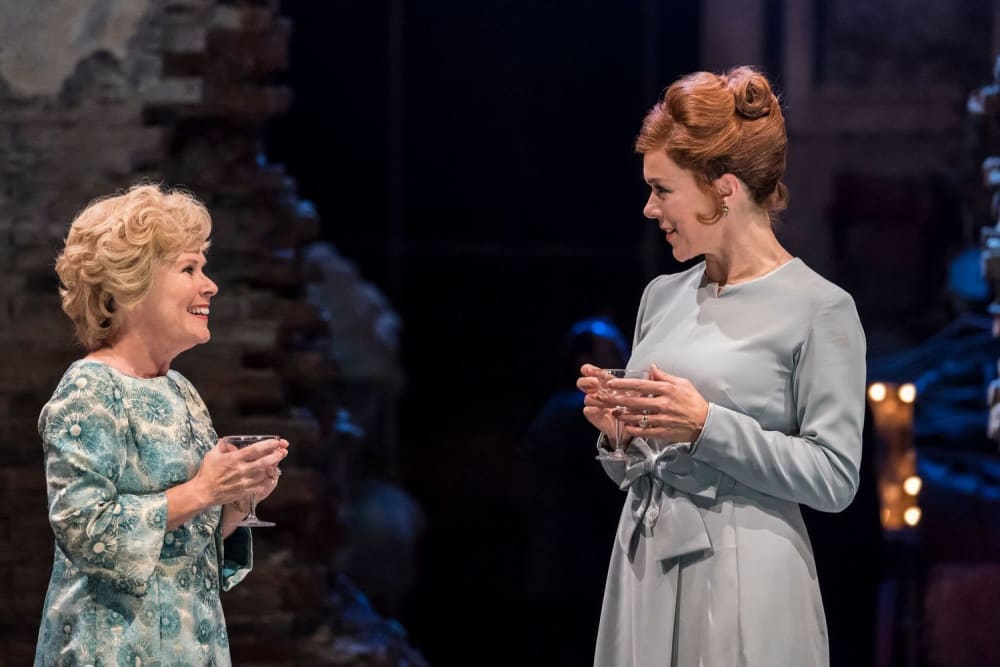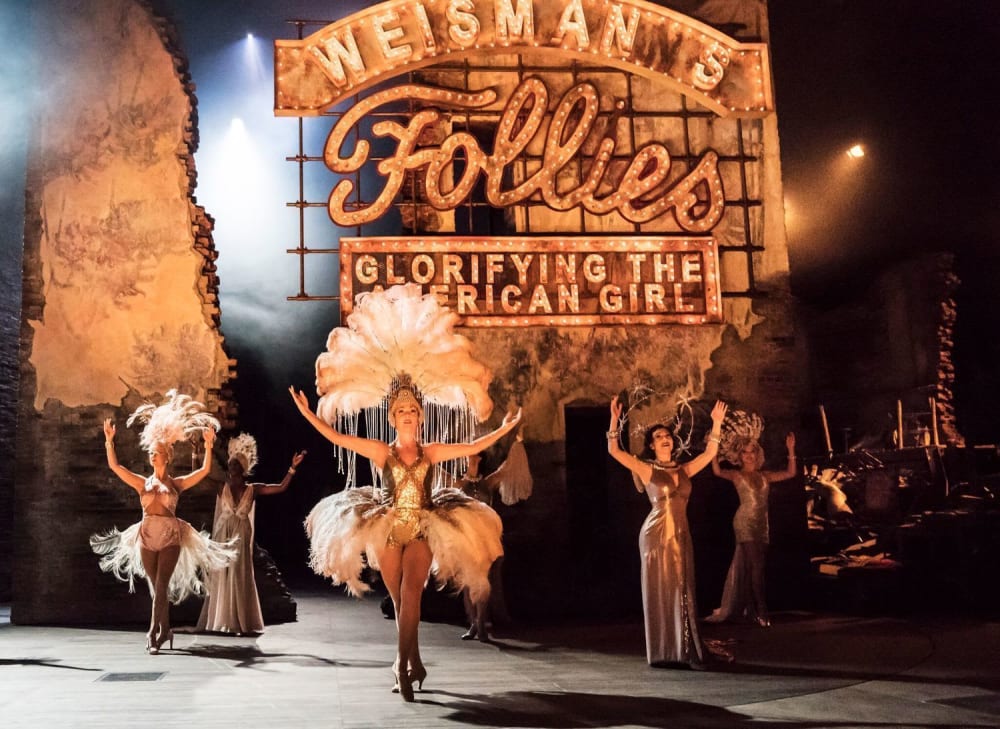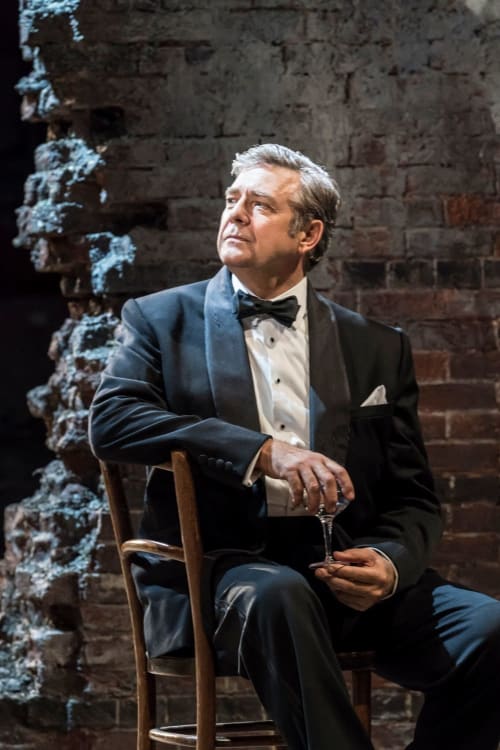 It is a long time since the National took on the West End by staging a big budget musical extravaganza featuring a team of top stars.
Dominic Cooke's entrancing revival of this Sondheim homage to the great days of musical spectacle is just that.
The 2¼ hours start in an echoing old Broadway theatre that is about to become an office building as Dimitri Weissmann, Flo Ziegfeld in all but name, welcomes back ten stars from the days when his Follies were the talk of the town.
To add romance to the nostalgia, each of the oldies of assorted vintage is mirrored by a ghostly shadow of their former selves, who help to add pathos as well as razzmatazz to a colourful evening.
At the forefront are the members of a quartet who together recall their heyday 30 years before in 1941, while never allowed to forget the traumas of the present day.
Back in wartime, showgirls Sally and Phyllis ran aspiring lawyers Buddy and Ben a pretty dance, in every sense of the word.
On the surface, they ended up in two happy marriages. Philip Quast as politician Ben and Janie Dee portraying statuesque Phyllis enjoy the high life, constantly in the public eye, while Peter Forbes's Buddy and Imelda Staunton in the role of Sally have a family and money, which they accept are not to be sneezed at.
However, one doesn't need to delve far below the surface to discover that money can't buy you love or, for that matter, happiness.
Instead, all four hark back to the golden days when, at a couple of critical turning points, all could have been so different. This kind of navel gazing is rarely a good idea unless you want to end up depressed. It does put great heart into a musical that might otherwise have given the impression of a high quality talent show in which the leads get great support from a series of acts, each of which makes the most of its couple of minutes in the limelight.
Leading these are operatic duo (older and younger Heidi) of Josephine Barstow and Alison Langer, while Tracie Bennett gives her all as flighty Carlotta and Di Botcher brings the house down with "Broadway Baby". Of the shadows, Zizi Strallen and Alex Young respectively playing Phyllis and Sally have the best roles and catch the eye.
However, even before each of them gets his or her own fantasy "folly", as their personal Great American Dreams crumble, the four main players have shown their star quality. While Imelda Staunton makes it clear why many regard her as the finest musical star of the day, Janie Dee gives her a good run for her money, peaking with a glorious, triple threat performance in "The Story of Lucy and Jessie". Philip Quast adds an element that is close to tragedy, while Peter Forbes brings some vaudeville comedy to the party.
The strength of Follies lies primarily in Stephen Sondheim's wonderfully witty but sometimes poignant lyrics and varied music. On a series of sets designed by Vicki Mortimer, Bill Deamer's choreography pays tribute to the first half of the 20th century, peaking with a sensational tap dance to accompany "Mirror Mirror".
Back in the days when Sir Trevor Nunn ran the National, a musical production of this quality would have taken over the Olivier stage for years. In these more sophisticated times, despite the gigantic cast, a West End transfer must surely beckon for this glorious five-star show about show business.
Reviewer: Philip Fisher