Footprints on the Moon
Maureen Hunter
Wrested Veil and Anita Creed Productions in association with Neil McPherson for the Finborough Theatre
Finborough Theatre
–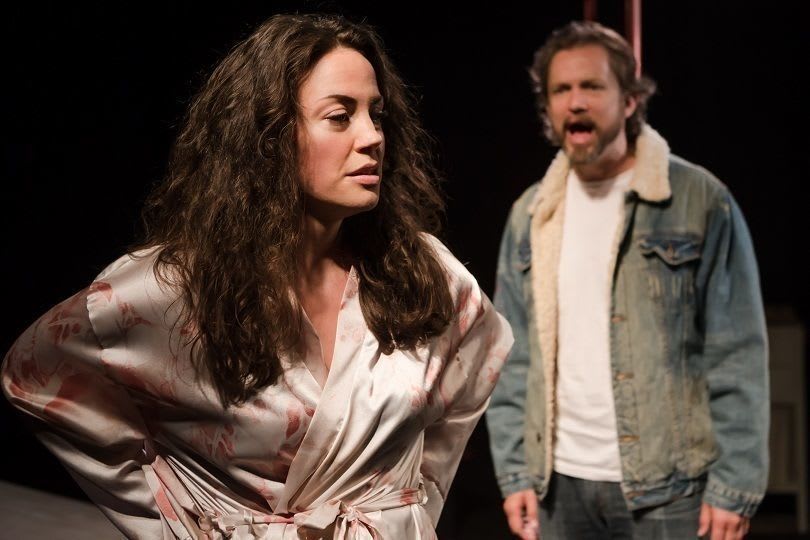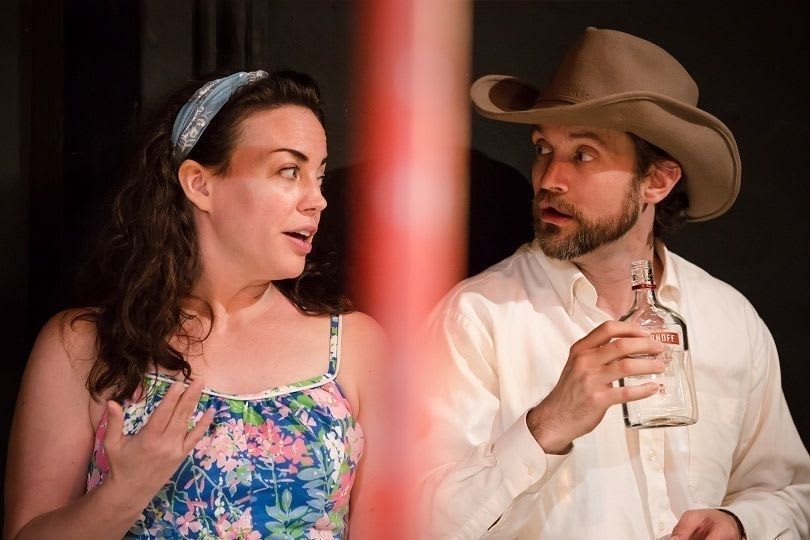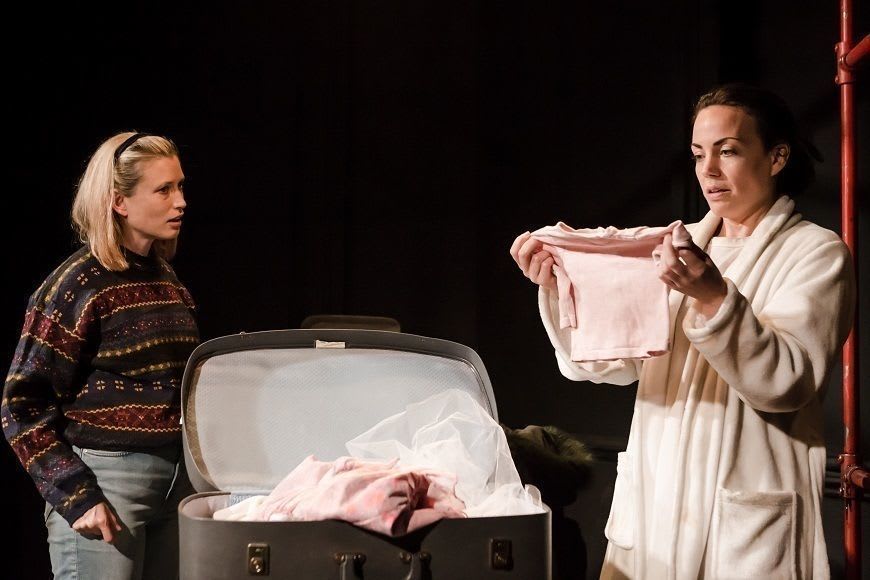 There is a gentle, wistful quality to Maureen Hunter's fine play Footprints on the Moon set in a small Canadian prairie town.
It's a place where everyone seems to know each other and you are likely to bump into an old partner when you visit the tiny railway station to meet the train from Toronto.
That's the way the play begins in the warm summer heat. Joanie is waiting at the station for the arrival of her daughter, Carol Ann (Sally Cheng), when Dunc Carr (Derek Hagen) drives up in his vehicle.
There is a lyrical naturalism to their dialogue and a special chemistry between these two actors that almost makes you hold your breath so as not to miss anything of their intense encounter.
Anne Adams is particularly impressive as Joanie, giving depth and distinction to every physical gesture of her body and expression of her face. You will want to see much more of this remarkable actor.
But this is a consistently watchable production that combines confident believable actors, an effective sound design by Lucinda Mason Brown and imaginative direction from Anastasia Osei-Kuffour who, though having to work with a very unusual set that belonged to the Finborough's main show Jam, made me feel it really belonged to this show.
The play makes you care about all its characters. Joanie does not want to live alone so she is determined Carol Ann will not go to live with her father Boone (Nicholas Goh) in Toronto.
Years earlier, he had grown restless with the claustrophobia of the small town and had suddenly walked out on the family the day Joanie had given up her job in order to spend more time with the family.
Carol Ann is equally determined she will leave and tells her mum that there are "two kinds of people in this world. Those who leave and those who get left."
But it is the place Joanie has lived all her life and she won't even consider visiting Toronto, never mind moving there.
Her childhood friend Beryl (Samantha Coughlan) lives in the house next door and both of them are still attractive to men. Joanie knows this will be a temptation if she is alone.
The play is an emotional journey centred on women who are warm, determinedly hopeful and generous in their behaviour. It is a story told with sensitivity and charm that is enjoyable to watch.
Reviewer: Keith Mckenna