Jam
Matt Parvin
Finborough Theatre, Earl's Court
–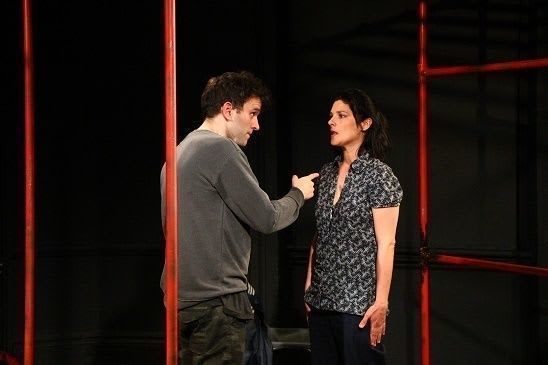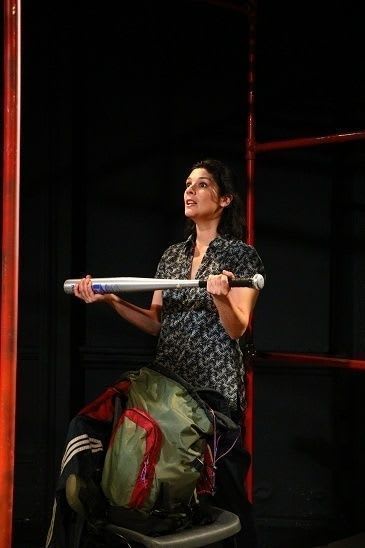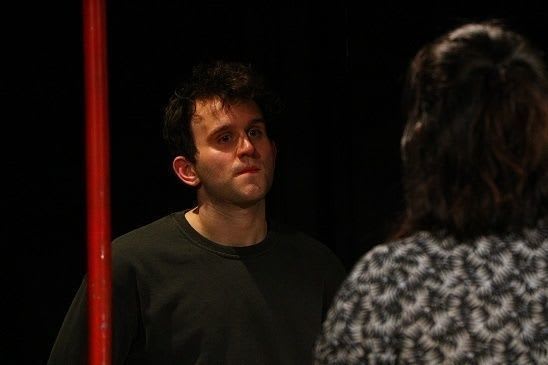 There is a little publicised theatrical sub-genre that consists of interaction between adults with positions of responsibility and children or young adults in their care, often seen from a perspective long years after significant events have taken place but not been forgotten.
Those that come randomly to mind include Blackbird, Scarborough, Oleanna (although that is involves a young woman) and this piece and it may be coincidental but each has a one-word title.
Jam centres on the reunion of Kane and Bella (biblically charged names) ten years after a run-in when she was a young teacher and he a 13-year-old rabble rousing prankster in her class.
Initially, Harry Melling's Kane comes over as very threatening, an impression compounded by the randomness of his thought patterns but more particularly a rucksack containing a metal baseball bat.
Alone in a West Country classroom with her most difficult but unforgettable former charge, Jasmine Hyde's character is obliged to rely on her wits but also a schoolteacher's innate sense of how to deal with someone who still acts more like a teenager than the adult that Kane has become.
Her concerns about the visitor's intentions seem likely to be justified as the lad with ADHD and dyslexia shows signs of incipient violence or at the very least a desire to scare "Miss".
However, the balance of power and audience sympathies go backwards and forwards with the frequency of a tennis ball in the tensest of rallies. In part, this is because both players in this psychological game are capable of bending the truth possibly deluding themselves as much as the audience or their fellow.
Gradually, we learn of the difficult classroom history between this pair and events on the day when a confrontation led to what was intended to be a permanent separation.
Matt Parvin has written a strong play that successfully creates detailed character studies of the mentally challenged but innately perceptive Kane and articulate Bella in convincing fashion.
It helps that director Tommo Fowler has been blessed with two fine actors who throw themselves into their roles in an intense evening that is likely to leave viewers shaken but also stirred.
Reviewer: Philip Fisher