Forget Me Not (Ne M'Oublie Pas)
Conceived and directed by Philippe Genty
Compagnie Philippe Genty
Queen Elizabeth Hall, Southbank Centre
–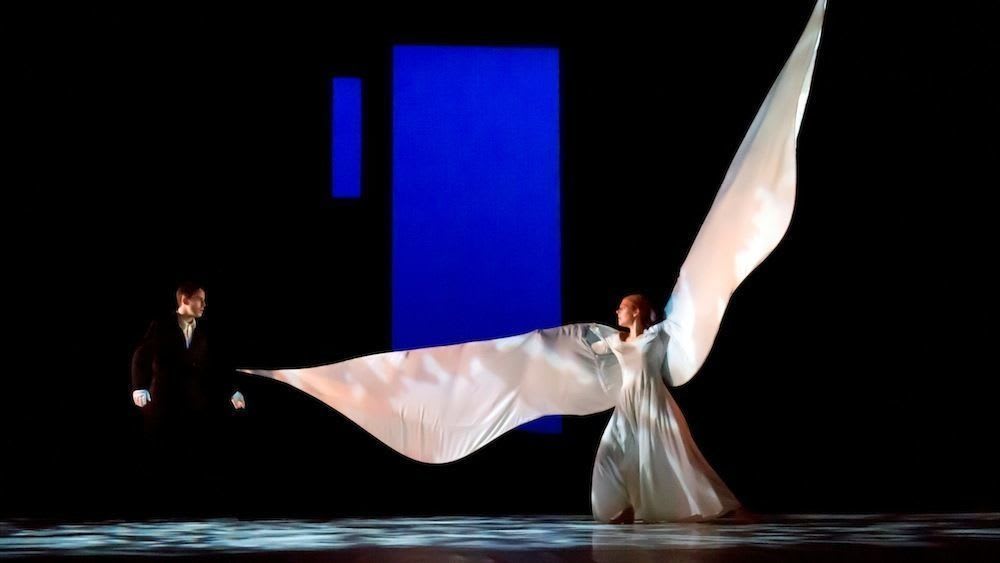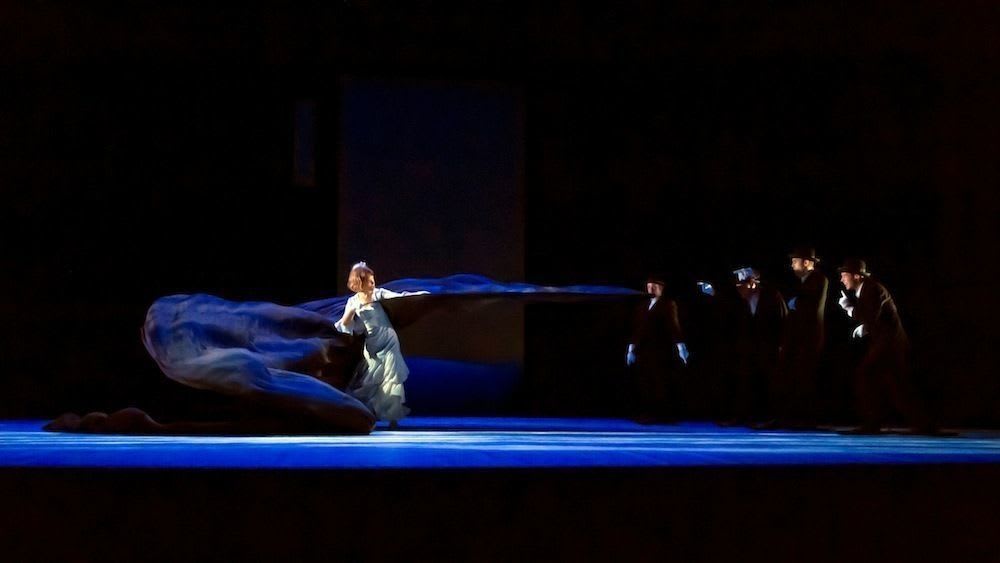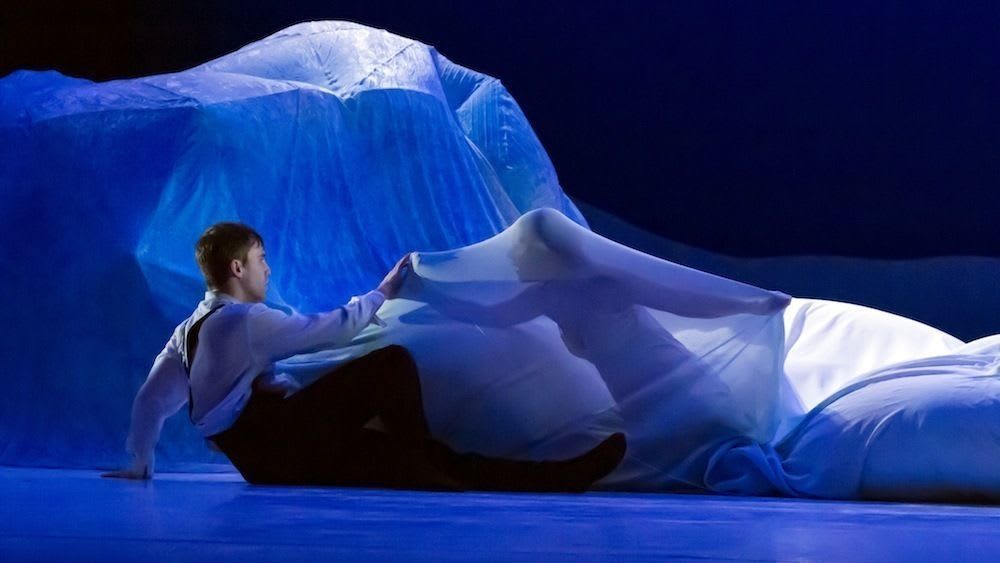 Judging by the warm welcome the company receives from a full auditorium, Compagnie Philippe Genty obviously has a fan base in London. But then it has been going (and touring) since 1968. London sees far too little of it.
Forget Me Not (Ne M'Oublie Pas), billed as suitable for children seven and above, is also suitable for the inner child in every adult. If you've never seen Genty's company, now is your chance, but you'll have to be quick, there are only three performances as part of the London International Mime Festival.
Whimsy, chuckles, charm, absurd inner logic and mischievous humour, as well as illusion, free association of images, which snare the viewer in a visual idiom that crosses age and language boundaries.
Catcher of dreams is what Genty claims to be, dreams that emerge on the set as if by magic, dreams that confront fears and desires, he says, dreams that evolve and vanish like snow on the mountains.
Not an interpreter of dreams but a conjuror—in a 'Cirque Imaginaire / Invisible' fantasy that incorporates the fanciful and the silly, puppets, mime, movement, slapstick, sleight-of-hand, music and songs—Genty retains a child-like imagination and an irrepressible wonder at its possibilities.
And gives us the space and time to consider whether we want to accompany him on his odd odyssey. I, for one, find it and its indelible cartoonish images irresistible.
A circular tale, Forget Me Not (Ne M'Oublie Pas) opens with a female ape in a headdress of berries and purple velvet gown singing a classical song in a snowy landscape till she is startled to see on the distant horizon a tiny silhouette of men in top hats pulling a sleigh.
All will be revealed at the end. In the meantime enjoy the ride. Bowler-hatted René Magritte men and women in white dresses, each with a puppet double, appear on the stage. At times it is not easy to tell which is the puppet which the 'real' person.
They sing, they play pranks and musical chairs, until a child takes all the chairs away. 'The monkey ate my hand. The monkey ate my sorrows. I ate the monkey and my hand.' Is the child dreaming or making it up. Has she been watching too much Dalí and Buñuel?
A chimp puppet makes an appearance. And skiers. In a snowy Pingu landscape. Is this Tintin on The Planet of the Apes, or is it a nod to Max Mon Amour, or Cabaret, and is the girl with the beautiful black expanding Venus flytrap cape that swallows the men and then regurgitates them Loïe Fuller? References crowd my mind.
Let it go. Do not try to intellectualise. Not everything in life is understandable—'there are more things in heaven and earth, Horatio…'
Why are the women man-eaters, and the men gauche? Is this about the human condition? If it is, it's great fun. Legends and fairy tales and visual metaphors. Who is the girl with giant pointed bird wings that alternatively envelope and stab at the man? Are all men silent silly creatures—dumb puppets?
A man's head is pulled off by a woman—Salome or Judith? Three bounce back and are used on top of giant animated snowballs. Snowmen. Pingu land again. They sneeze and flipper feet pop out. Skating ice queens and pratfalling men turn the stage into an ice rink.
There's a lover's duet inside a duvet snowdrift. Steam rises. The ape woman comes back, dresses the lovers, thaws them out, and the undertaker's sleigh appears to pick up the bodies.
The solitary ape woman returns to her song. Was it her Beckettian dream? More like Ionescu, perhaps? Interior landscapes—also the title of Philippe Genty's 2013 book—unique to us all. Where do they come from?
Forget Me Not (Ne M'Oublie Pas), in its 2012 French-Norwegian reincarnation of the 1992 original, elicits giggles from adults, but it's the ricocheting laughter from young voices that is the most infectious.
Conceived and directed by Philippe Genty, choreographed by his wife Mary Underwood, with jazzy music by René Aubry, soundscape by Antony Aubert, lighting by Genty, Vincent Renaudineau and Thierry Caperan, a cast of nine, four men and five women, dance and manipulate marionettes—it must be like rubbing your tum and patting your head at the same time. Timing is all.
Reviewer: Vera Liber