Fortune's Fool
Ivan Turgenev, adapted by Mike Poulton
Old Vic Theatre
–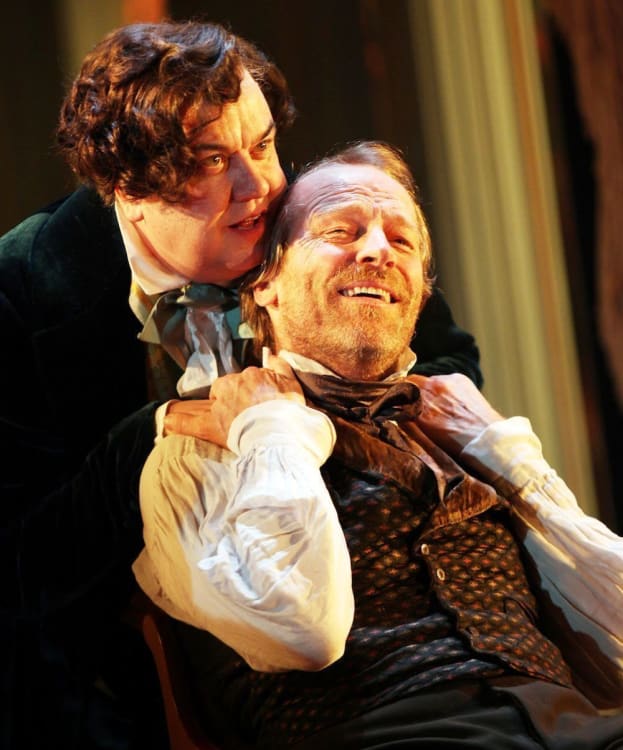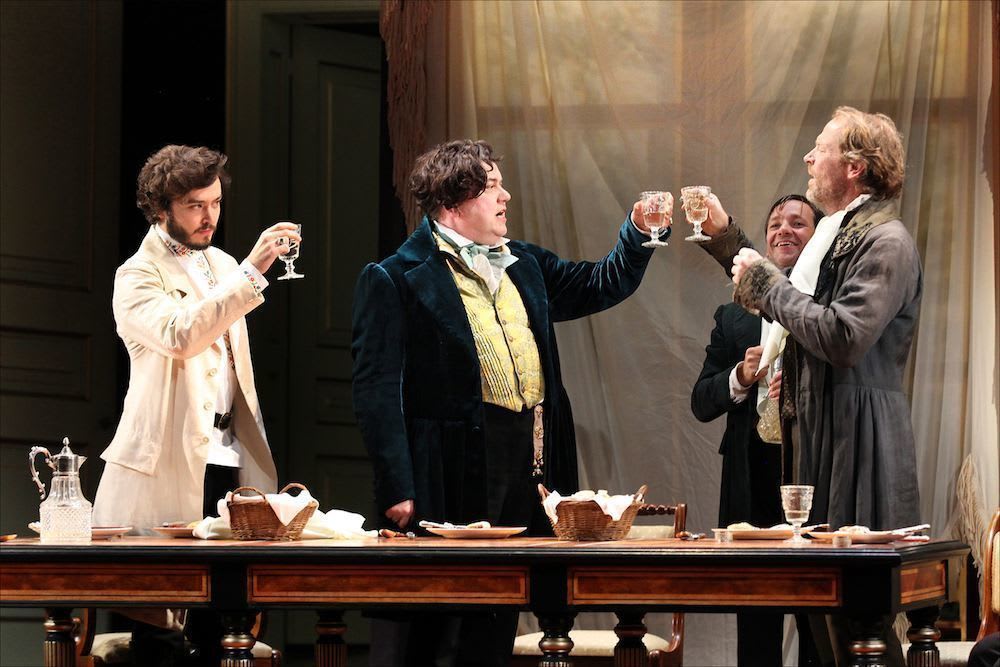 Fortune's Fool, making a very belated first appearance in the West End, is not only a distinctively Russian work but also an excellent piece of theatre that combines comedy and pathos perfectly.
The 2¼ hour comedy also contains two acting parts that are almost guaranteed to garner plaudits, or perhaps that is just a mark of the virtuosity of Iain Glen and Richard McCabe in Lucy Bailey's expert directorial hands.
The drama is set in the Russian countryside in that momentous year of 1848. In those Tsarist days, class still mattered and wealth was measured in serfs (unpaid servants) as much as land or forestry.
In true Dickensian and pre-Chekhovian fashion, Glen plays the titular figure of Vassily Semyonov, a gentleman reduced to pauperdom by an eternal lawsuit that has tied up his home and wealth for generations.
His first appearance is a symbolic theatrical gem that should not be revealed in a review. Like Uncle Vanya, this penniless member of the minor gentry lives a discontented life on a large estate, worshipping from a distance the lady of the house.
The setting is realised in a beautiful, simple multi-layered set designed by William Dudley that, despite a lack of walls, conveys the solidity of inherited wealth.
Lucy Briggs-Owen is kindly Olga Petrovna, returning newly married to the home that she left as a 13-year-old, after six years exile in St Petersburg. She is accompanied by her aristocratic civil servant husband Alexander Vlahos playing Pavel (or Paul in Mike Poulton's witty, modern version).
The catalyst for some momentous revelations in vino veritas is Richard McCabe portraying the odious, foppish neighbour, Tropatchov.
Correctly identified as an infamous, fatuous windbag and accompanied by Richard Henders as a kind of Russian Harpo Marx who eventually turns, he heartlessly humiliates the lovelorn anti-hero.
This treatment allows Glen's character to bring down the interval curtain on a moment of intense drama that promises much from the rest of the evening.
It duly delivers, as the need to save face competes with matters of the heart before leading to a deeply moving denouement that is genuinely touching and could bring tears to the eye of many a theatregoer over the next couple of months.
Richard McCabe proves himself to be a consummate character actor as the irritating Tropatchov, while Glen manages to bring together intense feeling and dignity in fine fashion.
This pair get good support from those colleagues playing minor comic roles and the younger actors, Lucy Briggs-Owen conveying considerable sympathy even when it seems undeserved, while Alexander Vlahos demonstrates the frustrations of being young and headstrong but having to put up with fools.
Fortune's Fool is a delightful rediscovery that gets a charming production and proves to be a perfect way to end the Old Vic year.
Reviewer: Philip Fisher