Fractus V
Choreography Sidi Larbi Cherkaoui
Eastman
Sadler's Wells
–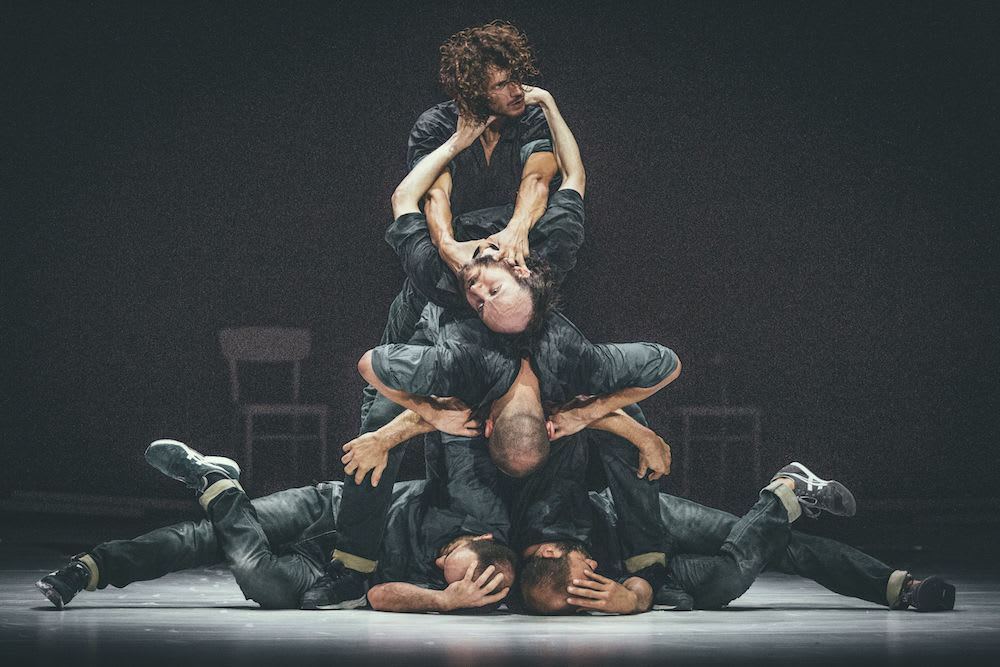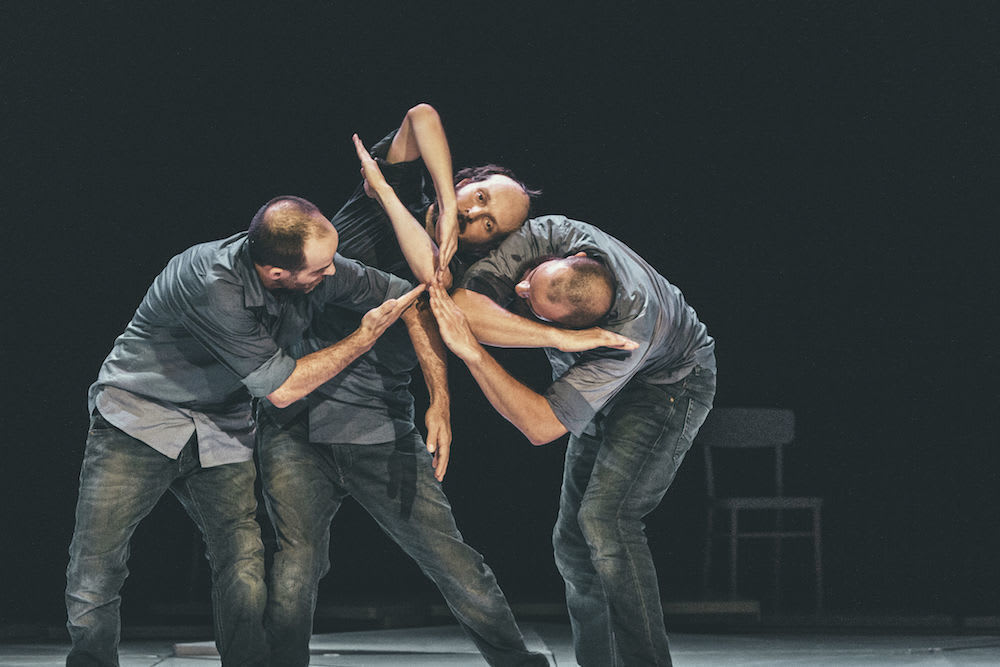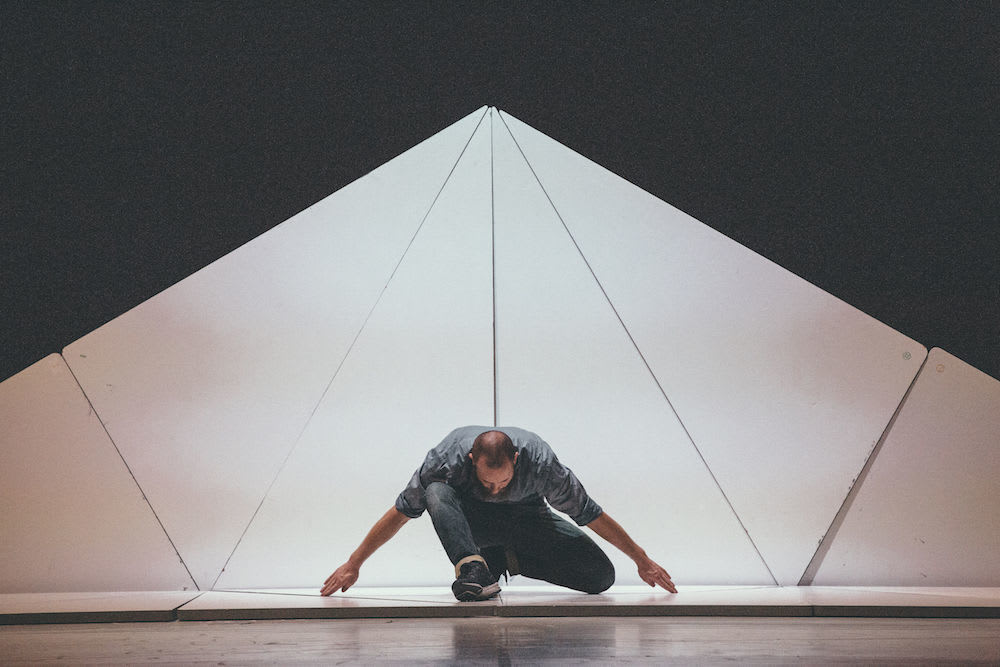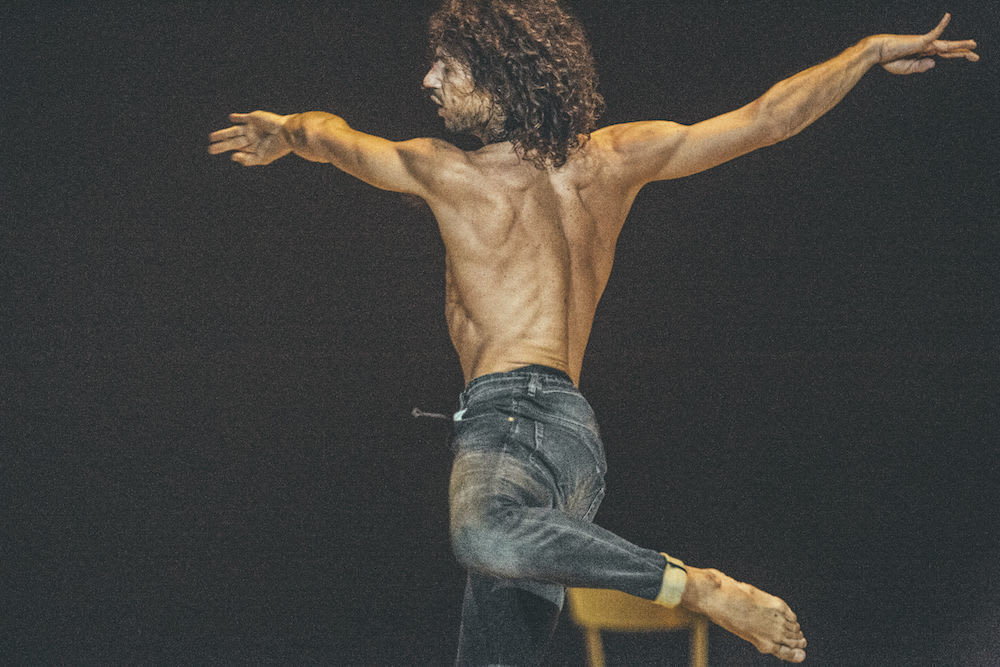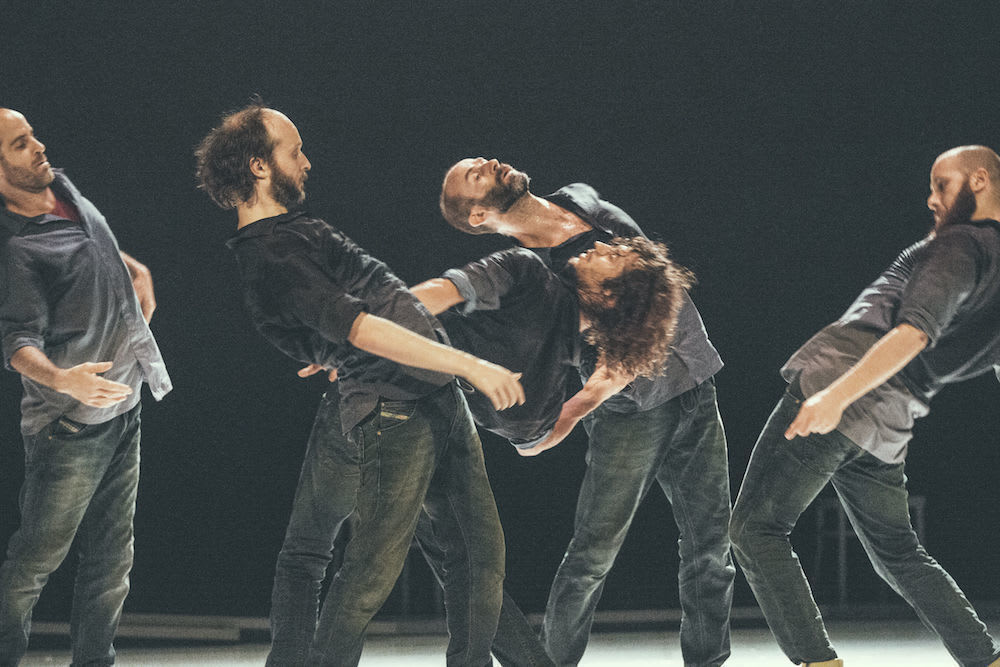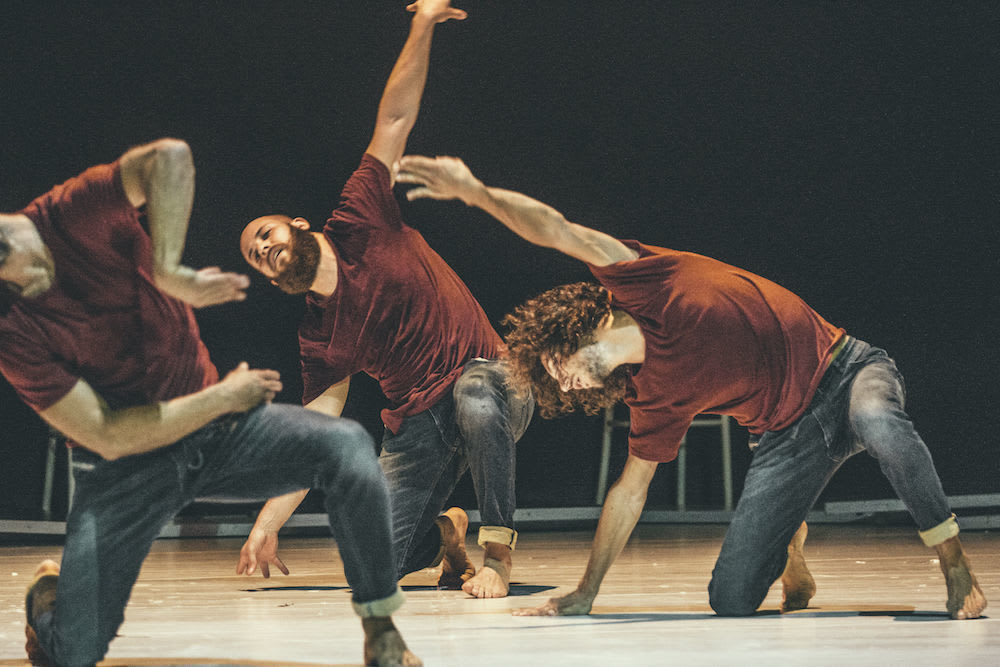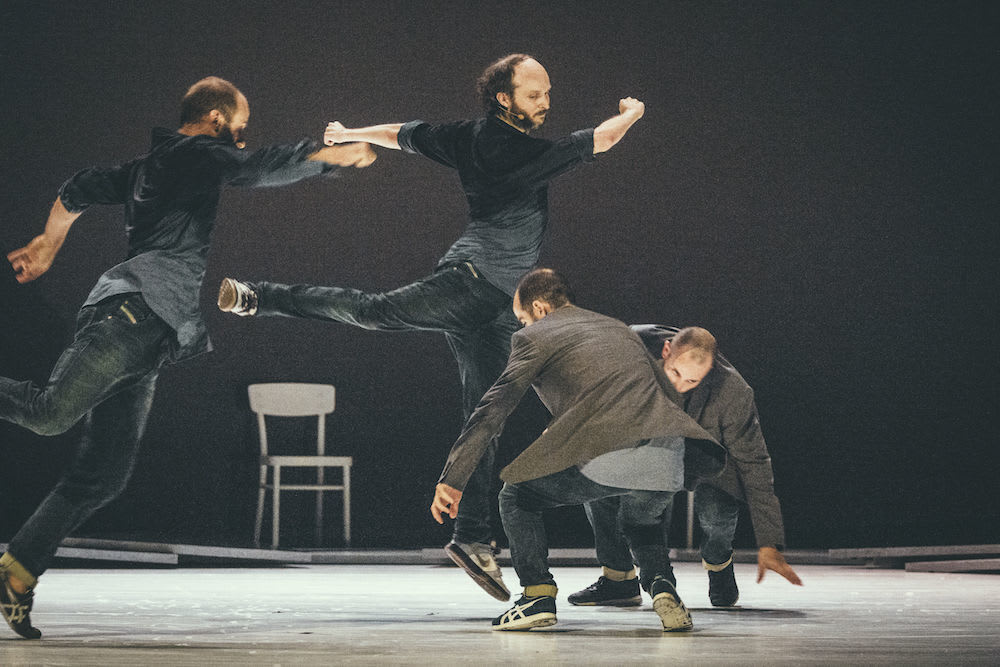 Polyphonic singing opens and closes Fractus V, a metaphor both for unity and community. Five men in denim sitting on chairs at the back of the stage, embraced by musicians either side, start and end the show there. What happens in between is a reveal of Sidi Larbi Cherkaoui's questing mind and body.
Fractus V, inspired by Noam Chomsky, whose concern about "the fracture between the individual and society" Cherkaoui investigates with his usual benign humour, rambling structure and thoughtfulness, is not always easy to read, even when the message is spelled out, but it is a joy to watch.
What one sees on the stage are four superlative musicians and five dancers—nine men of different nationalities, skills, and harmony—mixing and blending dancing styles, dancers singing, musicians dancing. There's a captivating section where the percussionist joins the five dancers in a slapping clapping dance. Of course, the timing is incredible.
The dancers are also sceneshifters, re-laying and re-configuring the scenic mosaic they are conjuring with their dance. A floor is laid for Fabian Thomé Duten's flamenco solo and then removed from under Johnny Lloyd's feet piece by piece.
Standing triangles fall like dominoes and knock Cherkaoui off his chair into the audience pit. Just as well, knock some sense into him, slumped in repetitive channel hopping, desensitized to the violence on screen: deaths foretold, shootings on repeat and slow-motion violence are not a comfortable watch. Don't fall for the mind-rotting lies.
Symbolic hands (a trope of his) caress, feel, signal, gesture, jive, entwine, and dance, many-armed deities. Five as one in algebraic equation, as one big monster, and five individuals doing their own acrobatic boy thing—Fractus can also mean small ragged fragments of cloud—patchy, disjointed, knotted, shambling, in dialogue with each other and the musicians.
French Dimitri Jourde has a circus background; American Johnny Lloyd comes from lindy hop and is originally a musician; Spaniard Fabian Thomé Duten started his career as a flamenco dancer; German Patrick Williams Seebacher / Twoface in hip hop and breakdance battles (has he got double-jointed elbows?).
Above all, Fractus V is a musical concert: I find myself watching the musicians rather than the dancers or the moveable geometry. The textured music from Japanese percussionist and singer Shogo Yoshii, formerly with Kodo; Korean singer and geomungo musician Woojae Park; Indian Sarod virtuoso Soumik Datta; and Congolese singer Kaspy N'dia is sublime.
I am not the only one in seventh heaven. The standing ovation, from the gods to the stalls, speaks as one. Yes, Fractus V has unified the audience, but then it is probably speaking to the converted. My mature companion, for whom it is the first time at a Cherkaoui production, to my surprise, is very taken with it.
You never can tell. Eighty-five minutes of dancers, dervishes, spinning to divine music, an optimistic idealism on display, charm and ease the soul. But hang on a minute, if inclusivity is the deal, then where are the women? Cherkaoui may wiggle his supple hips in amusing temple dance simulation, making eyes at the audience, but half the world population is missing here. Hmm.
Created in 2014 for the 40th anniversary of Pina Bausch's Tanztheater Wuppertal, originally for three male dancers, now expanded to five, Cherkaoui states he is addressing information overload and propaganda, which we must resist. What we get is an entertaining overload of male dancing, and to marvel at the different styles Cherkaoui has absorbed into his own body in his dancing career.
How does one filter all the information constantly thrown at us, how does one stop worrying and still the mind, he asks. Come to this antidote of a show; enjoy the elemental liberation of song, dance and the sound elixir of the spheres.
Reviewer: Vera Liber