Francesca da Rimini
Riccardo Zandonai, libretto by Tito Ricordi
Deutsche Oper Berlin
Released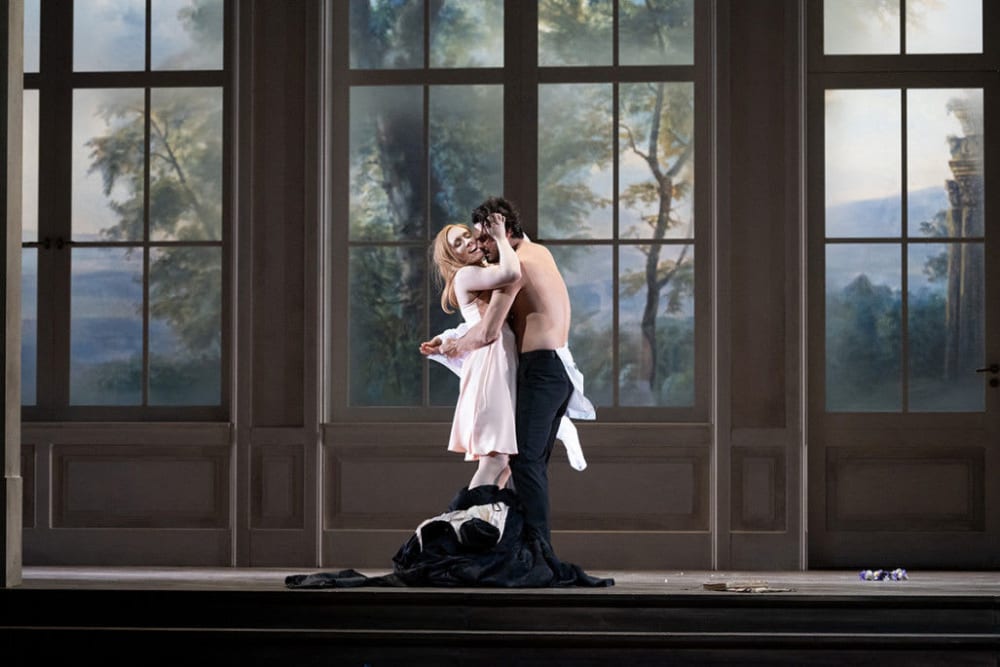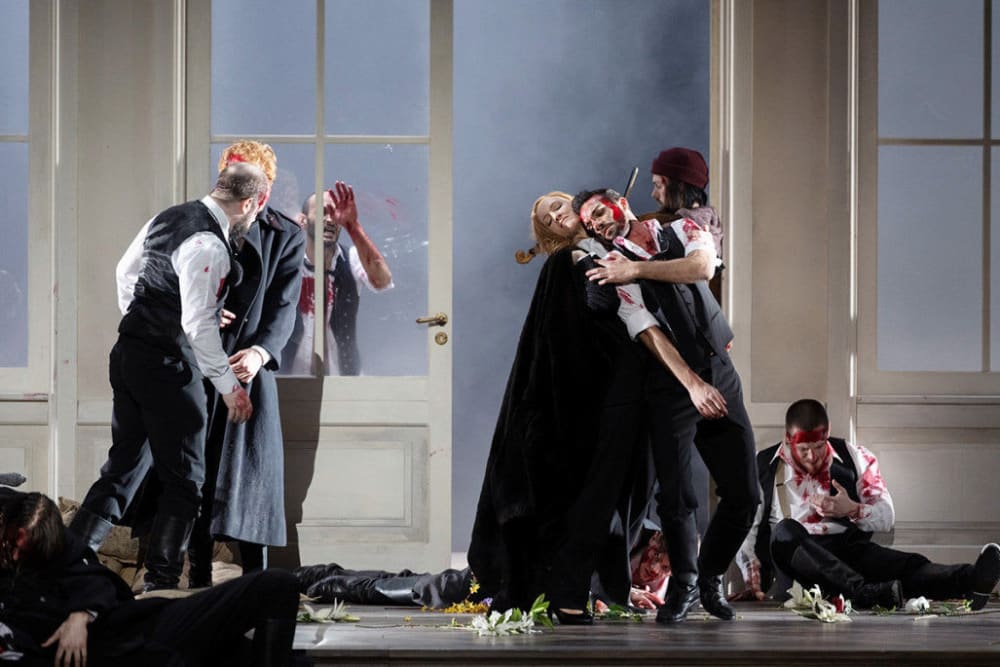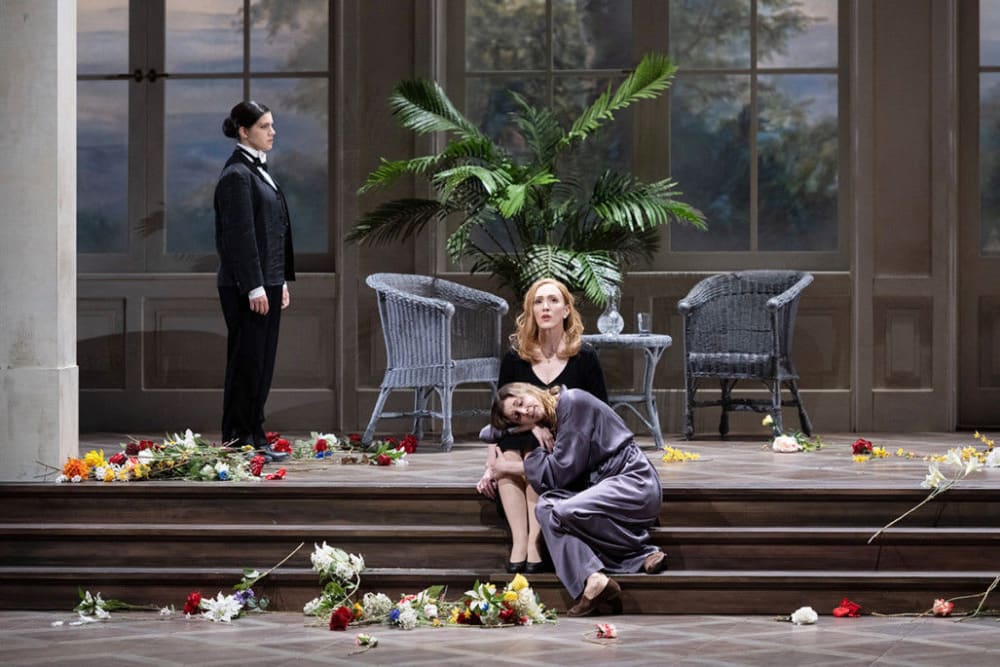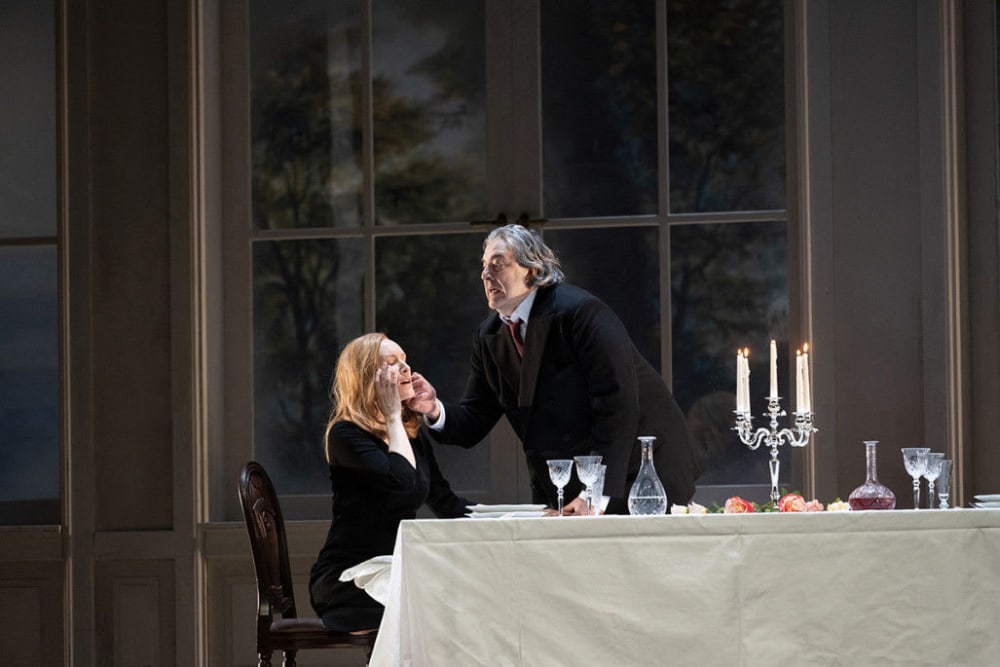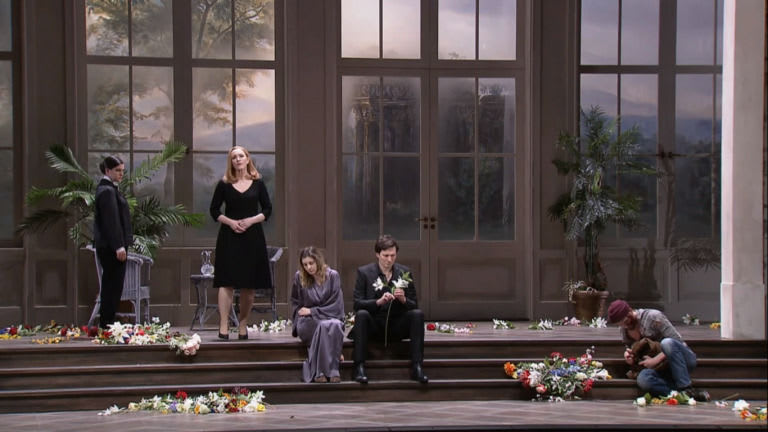 Searing emotions, huge voices fit for the large stage and a production that keeps passions at boiling point—it doesn't come more intense than this.
In contemplating the title role, Sara Jakubiak recalls diving in a submarine to the bottom of the ocean, the abyss, longing for peace. She might also have alluded to the depth of the experience, for Francesca is nothing if not a complex personality, a survivor, motivated by love, but capable of resentment and cruelty too.
To save her family fortunes, Francesca is to be married off to the wealthy Giovanni, but because he is unattractive (lame in the original, middle-aged and portly here), she is fooled into thinking that his envoy, the handsome Paolo, is to be her husband. When their affair continues after the marriage, the jealous third brother Malatestino, whom Francesca has teased and spurned, reveals all to Giovanni with tragic results.
The story, based on Dante's Inferno and a play by Gabriele D'Annunzio, was set in the 13th century during a war between the Ghibellines and Guelphs, a concept followed with scrupulous rigidity in the over-dressed Met production of 2013, that might have been King Arthur in Disneyland.
No such concerns for director Christof Loy, apart from a nod toward the past as Paolo goes to war with a crossbow, and a jester in mediaeval array watches over the final proceedings.
The setting instead is a large, anonymous, modern room looking out upon a Classical landscape. COVID restrictions meant that the occasional choral passages are heard from offstage, seeming at first like the soundtrack to a film. But this in a way adds to the drama, concentrating attention on the intimacy of the action, an effect compounded by the blank screen that descends to isolate the players at critical moments.
I'm not sure that Jakubiak quite finds the right balance amid all the contradictions of Francesca's suffering, manipulative personality, but her voice is sumptuous, big and bold.
Paolo 'il Bello' has to be cast partly for his looks, and Jonathan Tetelman has them in drop dead handsome with this designer stubble. More importantly, he sounds magnificent, a golden tenor soaring in intensity.
Their scene in act three is the highlight of the opera, not so much a love duet as a love conversation expressed in music, and ending with a sigh. I had to play it three times.
The supporting cast—largely Anglophone, with another six Americans, two Aussies and a Brit—are all high quality, led by Charles Workman as Malatestino, and Ivan Inverardi, one of only two Italians, as Giovanni, whose impressive jealous rage is enough to crush a wine glass.
Other soloists deserving special mention include a resonant Samuel Dale Johnson as Ostasio, Andrew Dickinson as a scheming lawyer, jester Dean Murphy, Alexandra Hutton as Francesca's sister, Amirqa Elmadfa as an attendant and the four maids led by Meechot Marrero.
Zandonai saw his opera—the only one to have achieve lasting success—as an Italian Tristan, and the plot has some common elements—the wooing of a bride by another, the deceived husband, a magic draught, the celebration of night in Paolo's aria "Nemica ebbi la luce".
The opening high-pitched ensemble of four maids sounds Wagnerian. Elsewhere the music is more varied in style, with picturesque colour such as use of a lute for a madrigal, exciting, clangourous sounds for the battle scene, and the quiet calm before the stormy climax of act 4 that comes right out of the Puccini playbook.
There is never a poorly balanced moment between stage and orchestra thanks to the admirable Carlo Rizzi in the pit and the Naxos team of engineers who achieve perfect sound quality on this recording.
Reviewer: Colin Davison