From Here to Eternity - The Musical
Based on the novel by James Jones, Lyrics by Tim Rice, Music by Stuart Brayson, Book by Bill Oakes
Shaftesbury Theatre
From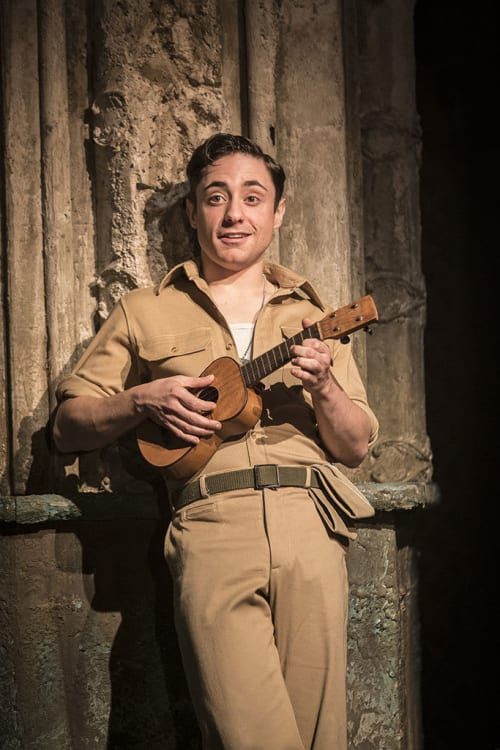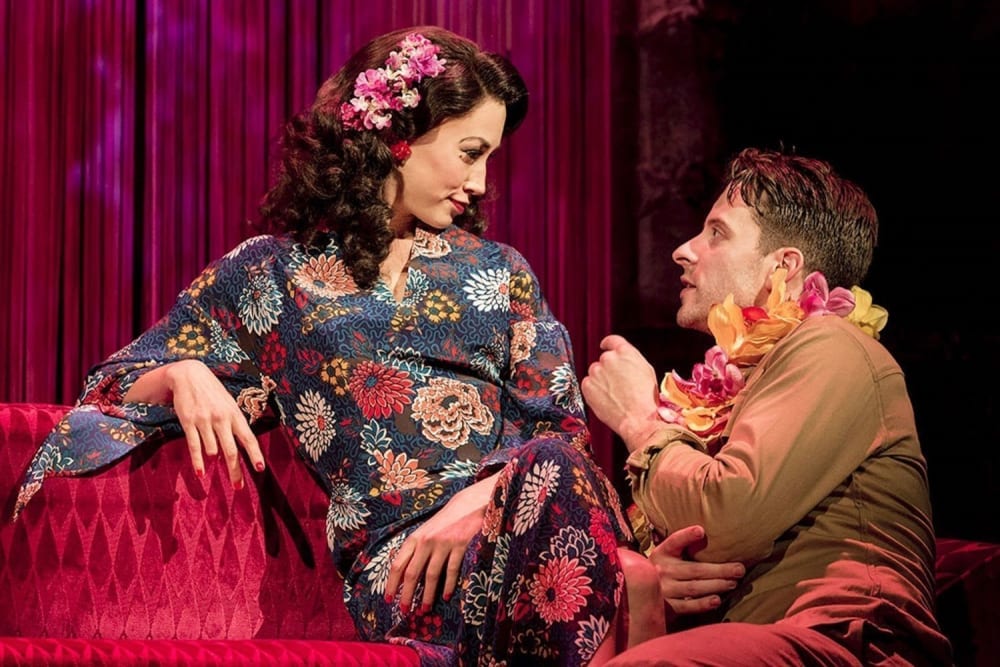 From Here to Eternity is something of a reminder of the large scale musicals that have been thin on the ground through five years of recession.
Drawing on a movie that is commonly regarded as one of the best of all time, the plot views GIs on Hawaii in 1941 during the run up to Pearl Harbor.
A relatively predictable series of stories of love and hate is given the musical makeover by a creative team that includes Sir Tim Rice, whose presence guarantees some catchy tunes, several of which are catch enough to stay with listeners after the event.
The somewhat sexed-up plot starts where the movie ends as two sad and lonely women meet on a ship leaving the island.
Their experiences are then re-lived through the following 2¾ hours under the direction of Tamara Harvey, a West End musical tyro who maintains pace throughout.
As in all of the best melodramas, the central quintet is beset by more than its fair share of problems, not helped by the US Army's ability to nurture battalions of sadists to order.
Private Robert E Lee Prewitt is one of nature's outsiders. He is a champion boxer and bugle player from Kentucky but refuses to share either talent with his comrades. What the best of the performers, Robert Lonsdale does offer is a tuneful, bluesy singing voice that crosses between Bob Dylan and Paolo Nutini.
Having renounced friendship as well as pugilism following a tragic accident, the troublemaker from Kentucky is victimised but finds support from Ryan Sampson's Italian-American Maggio, a born comedian played by Frank Sinatra in the movie and frequently as witty on stage.
Prewitt discovers love in a cat house from an archetypal tart with a heart of gold, Siubhan Harrison playing Lorene.
Their affair is mirrored by a more dangerous one between deep-voiced Pop Idol Darius Campbell as gigantic Sergeant Warden and Rebecca Thornhill playing the unit Commander's disenchanted wife Karen. She may come across as a sassy nymphomaniac but this hides some uncomfortable truths.
As the interval approached, the audience almost visibly built up in anticipation of one of cinema's most memorable moments when Burt Lancaster and Deborah Kerr frolic passionately in the surf. While the stage equivalent cannot match that stroke of directorial genius, it still provides a good curtain moment.
These parallel love affairs run in tandem with some classic examples of man's inhumanity to man, although even cruelty rarely lacks grittiness in this version, which tends towards the melodramatic, rarely a negative in a musical.
The members of the creative team recognise a good tune and constantly reprise their favourites, "The Boys of 41" making the curtain call but to this critic's ear it is not quite as strong as "Fight the Fight" in the musical anthem stakes.
The pick of the evening though was a duet between Prewitt and Warden, "Ain't Where I Wannabe Blues", which raised cheers as well as applause from a glitzy first night audience.
The popular Javier de Frutos has been drafted in to choreograph and sets a consistent tone, hitting two memorable peaks, first in an energetic brothel scene and then as all hell breaks loose when Japanese jets attack the army base.
With some good performances, catchy songs and a good degree of spectacle on Soutra Gilmour's simple, adaptable set, together with the appeal of the movie, there is every chance that From Here to Eternity will enjoy a decent run although it is unlikely to match the longevity of Sir Tim Rice's biggest hits.
Reviewer: Philip Fisher