From the Ground Up
Joeri Smet
Almeida Theatre Young Company
Assembly Roxy
–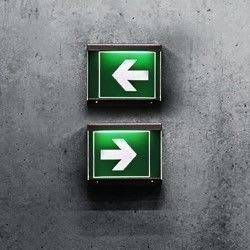 Depending on your perspective, this project written by Joeri Smet from Ontroerend Goed and presented by Almeida Theatre Young Company is a witty bit of fun, a deep insight into society or a scary analysis of your own social and behavioural preferences.
In reality, it falls somewhere between these three extremes, though each visitor will place it differently.
By expressing yes/no preferences in response to a series of questions, attendees allow moderators to determine their preferences and ultimately claim each for themselves. This is generally done publicly, sometimes generating laughter, though some questions are asked with eyes closed.
While choosing the uncertain stragglers, our role models also risk losing previous adherents, by the bursting of a balloon.
If this sample of one is anything to go by, the psychological profiling is not too far from the truth, though it is not difficult to rig results, possibly to avoid embarrassment or appear cooler than is really the case.
In any event, this event does give us a chance to benchmark against the world, though one could argue that the sample is unbalanced since it only includes those choosing this particular Fringe show.
Edinburgh is supposed to be about unusual theatrical experiences and, on that measure, From the Ground Up scores highly.
Reviewer: Philip Fisher