Front Window
Karen Louisa Linton
Owl & Pussycat Theatre Company
Online@theSpaceUK
–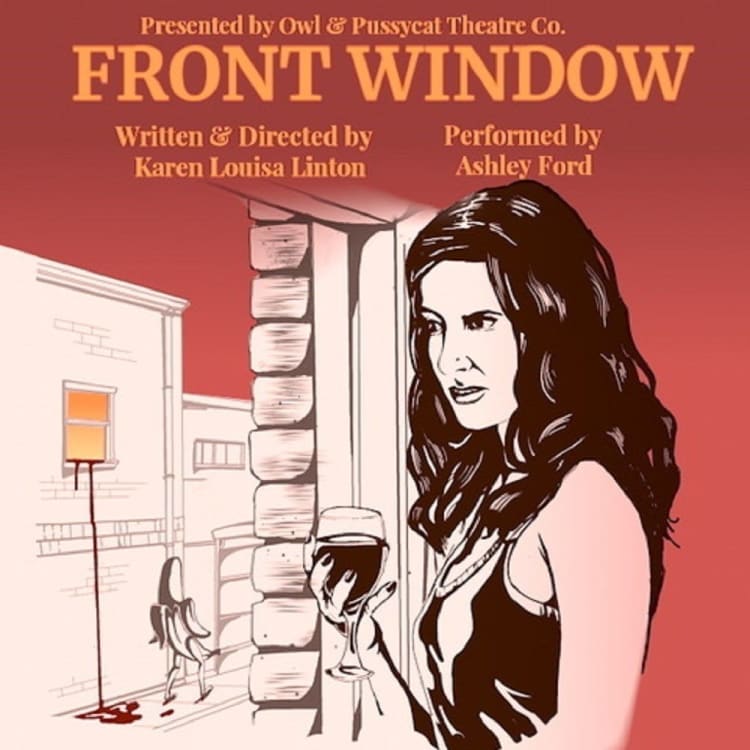 Lack of stimulus during lockdown prompts some strange behaviour but the young woman (Ashley Ford) in Front Window pushes weirdness to the maximum.
Isolated in her apartment, the young woman gives glowing details of her career in commercial acting and daydreams about how she will behave when successful. Living alone is a cause of concern to her family, so the young woman must endure daily telephone calls during which they struggle to make meaningful conversation. To pass the time, the young woman spies on her neighbours and invents conspiracy theories about secret sneezing societies, gives sensual monologues on the joy of crisps and indulges in sexual fantasies about the delivery boy.
Ashley Ford keeps the mood for Front Window light and upbeat. Although many of the young woman's observations reduce her neighbours to grotesques, with large bellies and peeling skins, Ford delivers the lines with a cheerful lightness to remove any sting.
Karen Louisa Linton's script contains fine observations about lockdown, pointing out the impossibility of replying to the enquiry "What's New?" when literally nothing is new. The young woman always knew she would end up alone but did not anticipate it would be a federal imposition. The author struggles, however, to make a credible transition from the young woman as a cheerful but shallow character into an investigator. As the young woman's meditative mantra involves reciting twee song lyrics, she does not seem to have aspirations to be a detective so it seems forced when suddenly she moves in that unexpected direction.
Reviewer: David Cunningham