Fruit Fly
Leslie Jordan
Martin Witts for London International Arts Theatre Ltd in association with Reaction Productions
Leicester Square Theatre
–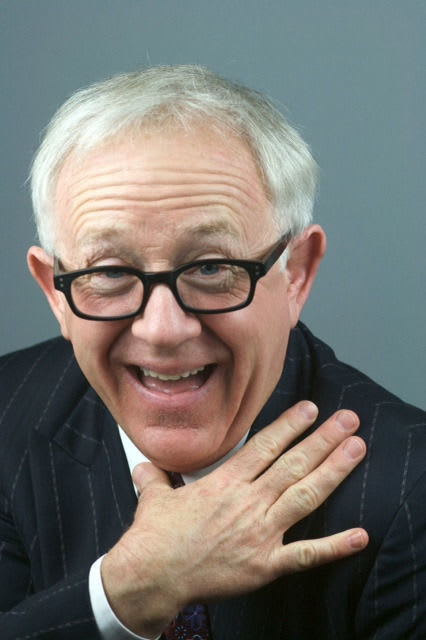 "I talk a lot" says Leslie Jordan "but then I have a lot to say" and in his one man exploration on whether gay men become their mothers as they grow older, he covers 58 years of mother-son relationship in some 90 minutes and so there's no stopping him to get it all in.
There is more than a dollop of self indulgence in it but there is also something refreshingly honest about his no-taboos approach in recounting episodes in which he or his mother are not revealed in glory.
Apart from a more sombre moment when recounting the death of his father in a plane crash when Jordan was a boy, most difficulties are skimmed over quickly with those bearing closer examination being dissected for maximum laughs such as the entrance of twin sisters into his otherwise "magical" childhood. With matching blond curly-haired cute sisters, no wonder he became an actor: how else was he going to get any attention he asks.
It's a very funny telling of a life so far and there is more if in the miniscule breaks where Jordan draws breath between laughs you consider the sub-text. Being a tiny boy who played with dolls and liked going to the beauty parlour with his mother in 1950s red neck Chattanooga, Tennessee, put him in a world where "Don't let's tell Daddy" [add your own southern drawl] became a virtual mantra.
Pre-teen sexual promiscuity (and excessive pubic hair) brought on by growth hormones and dragging up, drugs and illegal drinking in gay bars all before college, and running away to Atlanta to be a female impersonator must signal a less than completely happy life. Not to mention what a difficult child and teenager Jordan must have been for his single parent mother, and that is before adding the gay and teetotal Baptist dimensions.
Apart from references to Sordid Lives, a cult film which was also a television series, in which Jordan played a disturbed cross-dresser who thinks he is Tammy Wynette, nods to his professional career are few. He is probably best known in the UK for his Emmy award winning performance as Beverley Leslie in television's Will and Grace which is unmentioned so there is a possibility that for many, at least professionally, Jordan comes out of nowhere.
There is a blank in that sense as we don't get a picture of the whole man but lightening quick disclosures about addiction and therapy hint heavily at internal struggles and fill in some gaps. And anyway, covering all that would mean too much time away from his like-mother-like-gay son exposition, albeit that it comes to its inevitable conclusion.
The premise is of course just a hook on which to hang a biographical ramble delivered in Jordan's fidgety appealing raconteur style. There is something of a mischievous uncle about him has he meanders and dances across the stage delivering anecdotes in a sometimes deliberately shambolic fashion and sometimes genuinely seemingly lost. He however never lost his audience and his comic timing remained sharp.
The ending, which on opening night was a little messy, stays just the right side of cheesiness and if personal tribute can be paid in comedy then this was an homage to a woman who put up with a lot from a son who found his own voice, and it's a damn funny one.
Fruit Fly plays in London until 16 March then The Lowry, Salford Quays on 18 March.
Leslie Jordan in Fruit Fly is supported by all male vocal harmony girl group The Supreme Fabulettes. They do high heels, high hair and high-ish notes too in a collection of gowns that shimmer fit to light up the night sky.
That said, they need to find a replacement for the toe-curlingly un-funny animation which covers their costume change in order to keep up the pace for their half hour set of well-delivered catchy well-knowns from female singers across the decades.
Reviewer: Sandra Giorgetti