Fruit Salad
Selina Helliwell
Selina Helliwell
GMF Digital Events
–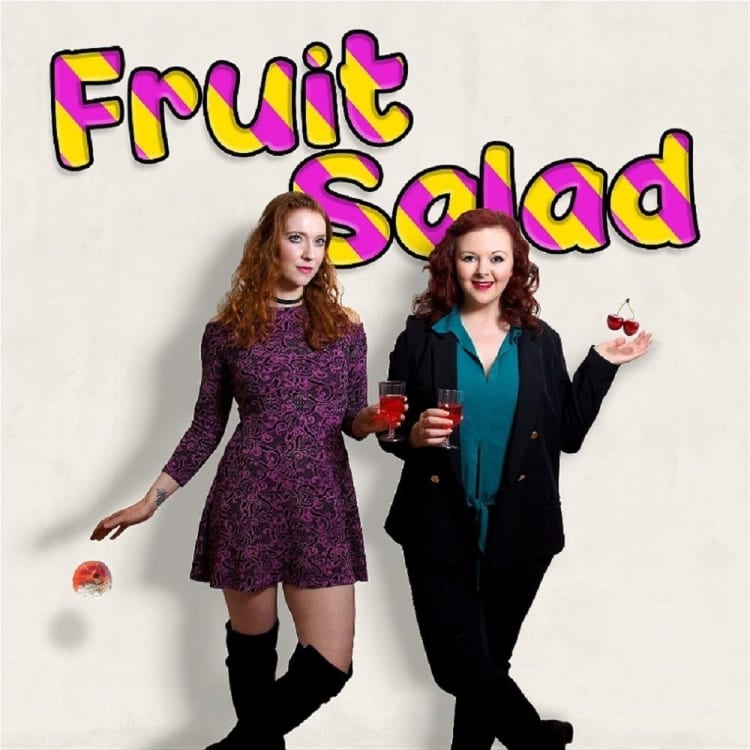 Fruit Salad was originally scheduled to be performed live as part of last year's GM Fringe but has moved online due to lockdown. The play is filmed in the Kings Arms in Salford where it was to have been staged giving audiences the chance to see the play in an authentic theatre environment.
Friendships are formed out of shared interests or experiences. It is rare to have a friend or partner whose tastes are an exact match for one's own. Peaches (author Selina Helliwell) and Cherry (Mary Taylor) are unlikely friends having very little in common. Peaches has something of an inferiority complex and is so eager to please she fails to recognise her workmates hold her in low esteem and the men to whom she is attracted are abusive. Peaches increasingly uses intoxicants as an easy escape from the unhappiness she struggles to recognise. Cherry is more focused: willing to persevere in education and the workplace, but prone to passing judgment on others. The duo bonded over their unusual names while children and find, as they mature from teens to mid-twenties, their friendship is becoming hard to maintain.
Peaches and Cherry are refreshingly flawed, although the failings are not distributed equally between the characters. Author Selina Helliwell has hogged most of the deep faults for her character of Peaches. From the opening, it is clear Peaches is heading for trouble. Helliwell portrays a needy person who allows others to exploit her and with a growing dependency upon booze and drugs. Peaches has so little self-worth, she cannot acknowledge she has problems and so allows them to worsen.
Cherry has abandonment issues having been left by her mother as a child. Mary Taylor portrays Cherry as highly conflicted. She feels forced into a maternal role—worrying about her friend and trying to help as best she can—but is unable to avoid passing judgement and letting her frustration show.
Director Ethan Boswell-Cranshaw treats the play as an anti-rom-com. It is set in the classic meeting places for comic romance—a pub where the friends meet for a regular drink—but the tone is distinctly downbeat. The mood is of a tragedy; it seems inevitable the friends are going to come to blows. The dramatic tension in the play comes from characters compelled by their inner demons to make harmful choices and the hope they may be able to end their self-destructive behaviour.
Fruit Salad is a realistic look at a modern friendship featuring characters who, while not without irritating features, are likeable enough to make the audience hope their relationship survives.
Reviewer: David Cunningham