Fun Home
Book and lyrics by Lisa Kron, music by Jeanine Tessori, based on the graphic novel by Alison Bechdel
Circle in the Square, New York
From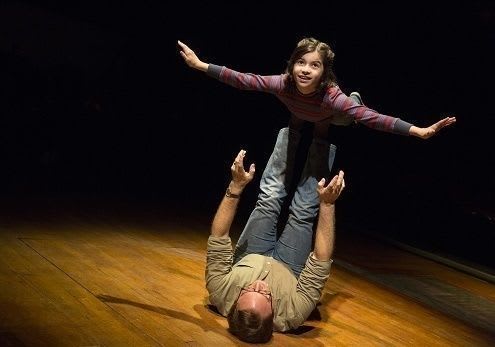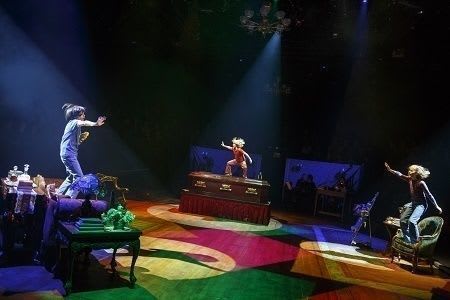 We all have a pretty good idea about what to expect from a Broadway musical. That is a cheesy boy meets girl romcom with big show tunes, high-kicking dancers and everyone living happily ever after.
Fun Home might have won numerous Tonys for musical prowess but it ticks none of the boxes above, although there are small touches of romance and comedy interlaced with much larger slices of real life, warts and all.
The starting point for this unlikely 100-minute smash hit from The Public Theater is also unorthodox. While graphic novels are now common starting points for other art forms, what Alison Bechdel has written has more of the character of a graphic memoir of her childhood in Pennsylvania.
On the surface, she came from a typical happy family. Dad Bruce played by Michael Cerveris is a teacher/ social historian and funeral home director on the side, a jolly intellectual but prone to mood swings.
Judy Kuhn is Mum Helen, a playwright/actress and quietly supportive of her offspring and husband. In early days c. 1976, the three small children are innocently happy, including Alison who is played with great enthusiasm by Gabriella Pizzolo (a graduate of the class of Matilda). in particular, the youngster bonds well with Dad.
Their experiences are expanded by scenes set a few years later when Emily Skeggs's fresh-faced Al has begun a college course that should lead to a career in graphic design or writing. This is then viewed from the perspective of Beth Malone as a 43-year-old graphic novelist reflecting on her own history and attempting to turn it into a meaningful, cathartic book.
The description thus far may still sound like the stuff of 1,000 Broadway shows. However, one then needs to add a couple more controversial ingredients.
First, Alison is a lesbian, struggling to recognise and share her sexuality, aided at University by Roberta Colindrez as the bolder Joan, her future lover. Secondly, volatile Bruce is not only a family man but a voracious, badly closeted homosexual with a liking for underage men that leads him to court and psychiatry. Thirdly, early in the piece, we learn that he walked in front of a truck with fatal consequences for reasons that are only explained as the evening develops.
This is the material that Lisa Kron and Jeanine Tessori with their producers have decided is the stuff of Broadway fame and fortune.
To add to the mix, the music is more Sondheim that Lloyd Webber and the immaculate staging by Sam Gold is in-the-round, though such is his skill that you soon just revel in the presentation and forget that your voyeuristic opportunities are enhanced by the openness of the staging.
Michael Cerveris gives a sensitive performance as a man in thrall to his sexual voracity but who seems to love his family at the same time. Judy Kuhn gets a patient woman at the end of her tether absolutely right delivering one epic song with feeling, while all three Alisons contribute to the storytelling that is eventually more about their father than themselves.
Fun Home is a thoughtful musical, which can sound like an oxymoron but is a big compliment to a work that has deservedly won multiple awards and in time should make its way across the Atlantic, perhaps following Miss Tessori's (and Tony Kushner's) Caroline, or Change to the National?
Reviewer: Philip Fisher