Funny Girl
Music by Jule Styne, lyrics by Bob Merrill, book by Isobel Lennart from an original story by Miss Lennart with revisions by Harvey Fierstein
Menier Chocolate Factory
–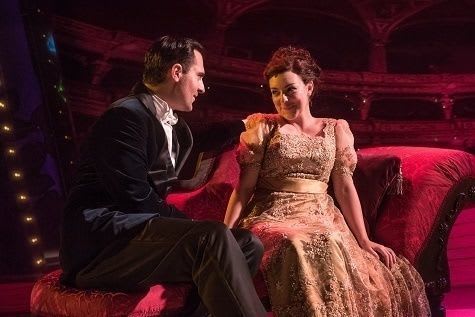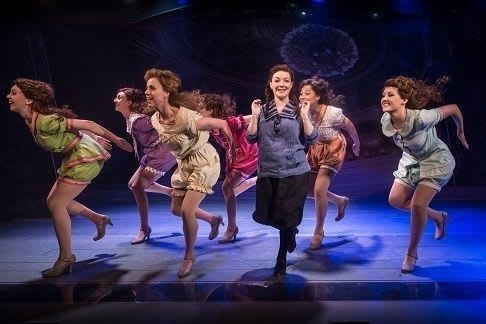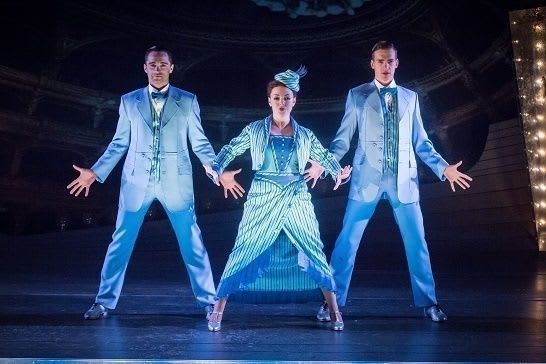 The intimate Menier Chocolate Factory has built its global reputation on the backs of a series of unforgettable musicals that have brightened the winter holiday season.
Even its track record has never included a phenomenon quite like Funny Girl. Before even opening, this Golden Jubilee revival of a musical still fondly remembered for one of Barbra Streisand's career highlights has not only sold out a long run in Southwark but is set to do the same at the Savoy, where it is already booked for twelve weeks, starting in the spring.
Once musical fans read the reviews and hear about yet another Sheridan Smith star turn, there has to be every possibility that Broadway will beckon as well, for a show directed by their own Michael Mayer.
Set in 1927 and looking back, Funny Girl is a biographical musical that follows the life and career of Fanny Brice, an unlikely star of Ziegfeld's Follies in its heyday.
Where the archetypal Ziegfeld Girl was an Aryan beauty of Amazonian proportions, the little Jewish girl from Brooklyn relied on confidence, inner beauty and a wicked sense of humour to wow audiences and even hard-nosed producers.
Although dwarfed by the energetic chorus, Sheridan Smith is perfectly fitted to such a role, allowing her own irrepressible, bubbly personality to shine through a performance that rarely dips below the exceptional.
The early scenes feature her fighting a cloying mother and then the legendary Flo Ziegfeld, respectively played by Marilyn Cutts and Bruce Montague.
By that point, we already know that this wannabe star is gutsy and talented, even if she doesn't have the long legs and symmetrical features that Broadway demanded (and demands today) of young women who want to make the grade.
What she had in exchange was a devoted admirer in TV celebrity and operatic pop star Darius Campbell's Nick Arnstein. He may have been twice her size and as handsome as can be imagined but something clicked on their first meeting and never deserted the couple.
As a professional investor/gambler, Nick frequently had money to burn and the instinct to do so. He was also as ballsy as his lady love, effecting the Ziegfeld introduction that determined his future wife's path through life.
For much of the evening, Funny Girl comes across as a well-choreographed, romantic musical comedy about a dream couple for whom nothing could go wrong.
During the courtship and early years of happy marriage, the story is upbeat and the songs often match the mood, especially "People" and "Don't Let it Rain on My Parade", which brings down the interval curtain on a high, while "Sadie, Sadie" picks up the mood after the interval.
However, in the later stages, the story becomes bittersweet. Nick eventually tries one gamble too many and, despite the loving support of Fanny, finds himself in the state penitentiary for 18 months.
Nothing can ever be the same after that, leading to an unusually ambiguous ending for a musical from the era when they tended to end with smiles all round.
Sheridan Smith, who seemed to be holding back just a touch vocally on opening night, awaiting the musical peak of "The Music That Makes Me Dance" to which he gave everything, and Darius Campbell make a lovely, mismatched couple in a highly entertaining production that has every chance of going the distance in London and beyond.
Reviewer: Philip Fisher