Funny Girl
Music by Jule Styne, lyrics by Bob Merrill, book by Isobel Lennart from an original story by Miss Lennart, revised book by Harvey Fierstein
Menier Chocolate Factory
Savoy Theatre
–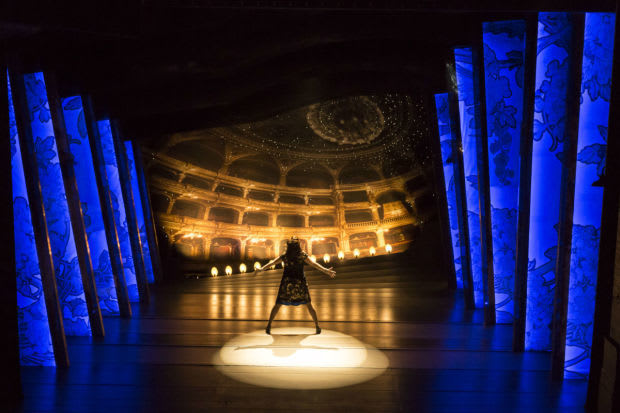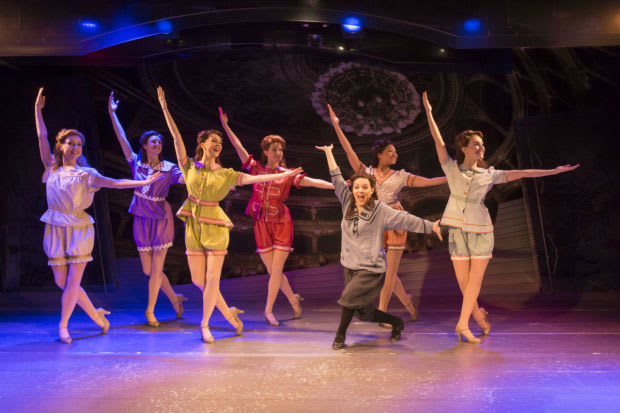 Funny Girl is the story of Fanny Brice, born Fania Borach in Brooklyn, daughter of Hungarian Jewish immigrants who after getting a break at local Keeney's Theatre became the toast of Broadway in Florenz Ziegfeld's Follies.
Actually, its only part of her story: her rise to stardom and her love for charismatic gambler Nick Arnstein, the second husband of her three troubled marriages. It's a fictionalised account and none too clearly told but it's got some splendid numbers and provides a role that you would kill for.
In the original 1964 production, Barbra Streisand played Fanny, bringing it to London in 1966. The film version stamped the character with her personality. Now, in a production which sold out at the Menier Chocolate Factory and has been reshaped for the Savoy, it is Sheridan Smith who plays her, but not in Streisand's shadow. She too makes the role her own.
She is bursting with comic talent, there is the same spark here that made Ziegfeld star her, but also she gives us Fanny's touching insecurities and vulnerability along with a child-like mischief. In "His Love Makes Me Beautiful", the Ziegfeld bridal number celebrating American female pulchritude, you really can believe the girl who didn't look the part having the naughty instant inspiration to shove a cushion up her dress and give the number a new meaning.
Smith can segue through three different styles of number giving each exactly the quality it needs and she can be funny to her fingertips.
Its Smith's show but she doesn't hog it. Darius Campbell isn't given much to build on as husband Nick, here somewhat whitewashed, but he's handsome and in good voice. Joel Montague, as her first coach and first boy-next-door admirer Eddie Ryan, is one of those solid looking performers who can nimbly tap and cartwheel and a perfect partner when they work together. He'd have been the choice of Mrs Brice (Marilyn Cutts a pointed portrayal of Fanny's typical Jewish mother). After all between them they "Taught Her Everything She Knows".
Maurice Lane, still twinkled-toed in party mood, is Fanny's first impresario Keeney and Bruce Montague an impressive elegant Ziegfeld, heard first as a voice up in the gallery. The whole company have polish and handle Lynne Page's lively, often jokey choreography with panache. Page puts showgirls en pointe and makes skilful use of the travelators that aid scene changes.
Michael Pavelka's set presents the stage of the New Amsterdam Theatre, looking out into the auditorium with mirrored wings that add an extra dimension, and conjures up dressing rooms, railway stations, a private supper room and all the other locations with fast simple additions. Matthew Wright's costumes are stunning and look as though they cost the earth. It's wonderfully colourful even without the bonus of Mark Henderson's lighting.
The energy of the company, the precision of Michael Mayer's direction and the full-heartedness of Jule Styne and Bob Merrill's numbers—they do include some of my favourite songs—make you forget the weakness of the book.
The first night got an enthusiastic standing ovation and is likely to get one every night from regular audiences.
Reviewer: Howard Loxton