Gallathea
John Lyly
Red Bull Theater
–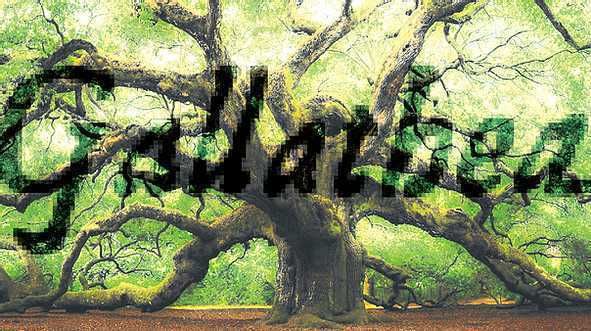 Anyone uncertain about whether or not to catch this rehearsed reading of a play by Shakespeare's contemporary John Lyly need only try the first few minutes of this co-production between Red Bull and The Drama League to find themselves entrapped and entranced.
This features a conversation between Olivia Rose Barresi's eponymous Gallathea and her father, Tityrus, played by Jason O'Connell. Unlike typical conversations between parents and teenage daughters, the subject matter to occupy what should have been a pleasant country stroll is a tradition established by Neptune in which, once every five years, the most beautiful virgin in town is sacrificed.
Predictably, to fuel the drama, this happens to be Gallathea. However, her father has other ideas, disguising the young woman as a young man, despite her protestations and entreaties to the effect that the only honourable action would be to die nobly.
To double the fun, a parallel discussion takes place in which another caring father asks his daughter, Layla Khoshnoudi playing Phillida, to transform herself into another imitation of a man as a protection against Neptune, before both young women / men take to the woods to wait out their fate. Tragedy being temporarily averted, comedy ensues following a brief flirtation between Zo Tipp as mischievous Cupid and a nymph of the Huntress Diana.
Already, the playwright has established that we are in that strange Greek hinterland where gods and mortals interact with unlikely consequences, with Lyly then going overboard on cross-dressing and disguise to add to the fun.
He doesn't stop there, supplementing the company with an alchemist and an astronomer, each competing for who can be the greater charlatan and both causing untold trouble for the ebullient Nathanial Claridad, clearly enjoying himself in the role of Rafe. Remarkably for a play written in 1587, there are any number of contemporary themes, even extending to gender reassignment, which together may well have influenced the play's selection.
Emma Rose Went directs a keen, well-drilled cast via Zoom, using all of the techniques that have become familiar with fans of this worthy online season. Once again, Red Bull has uncovered a highly enjoyable play that rarely, if ever, sees the light of day and viewers are encouraged to catch it during the short run.
While all of Red Bull's worthy online productions are offered free of charge, in order to fund them and keep the company running into the future, viewers are encouraged to make suitably generous donations.
Reviewer: Philip Fisher